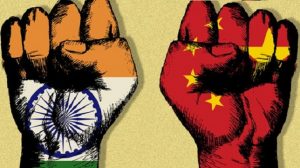 Electronics and IT are two important industries that the Modi government has been pushing hard to increase local manufacturing by introducing benefits for manufacturing in India under Make in India policy. But the widening trade deficit with China continues to be a worry. Trade deficit in 2016-17 stood at $51.1 billion compared to $19.26 billion in 2009-10. The growing engagement of Chinese companies within India's burgeoning electronics and IT industry — worth nearly $22 billion, has sounded alarm bells in the government circles.
Lately there has been concerns over security and data leakages by Chinese companies operating in India as it is felt that much of this can be used to gain unlawful access to critical information about individuals, businesses, and government set-ups. The movement towards digitalisation of services and trade and increase in online transactions has also added to security concerns. Many of the devices transmit, or store data back into Chinese servers, which could pose a security risk for India at a time of heightened tension on the border.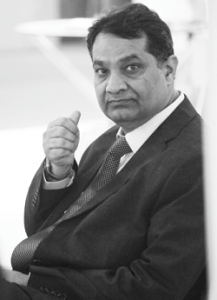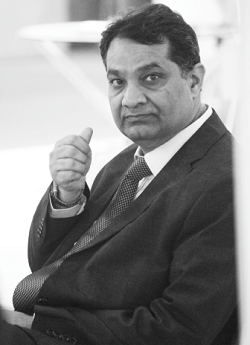 In September 2014 India and China signed a non-binding agreement with an aim to achieve bilateral trade balance by 2019. September would mark the third anniversary of this agreement but India has done very little to check the one-way trade with China.
In the meanwhile, tensions between India and China — the biggest trading partner in this region — have escalated amid a renewed spat over Doklam.
In August 17 MeitY initiated a review of the IT products imported from China in the wake of the concerns discussed above. India has the right to call for such a review. The need to kick start electronics manufacturing in India is one of the government's key domestic priorities. India needs to protect the interests of its own business enterprises and the security of the data and information of its citizens, probably the way China does. Hence, the notice has been issued to 21 manufacturers including Xiaomi, Gionee, Oppo, Vivo, Huawei and ZTE. The notice is also issued to Samsung, Apple and the Indian manufacturer Micromax to file reports confirming their compliance with government laid standards.
India appears to have opened a whole new front with China which could potentially escalate into a trade war. India is redrafting, and in some cases tightening, rules for business in sensitive sectors such as power, telecom and electrical equipment supplies, making it difficult for Chinese firms to enter and compete for contracts in the same. This is almost like a sanction.
The current face off at Doklem is an effort to subdue India for not participating in China's OROB initiative as President Xi believes this is a long-term plan that will involve the current and future generations to propel Chinese economic growth. The plan is to lead the new globalization 2.0. With growth slowing at home, China is producing more than the country needs. So Xi is looking to the rest of the world, particularly developing countries. The massive infrastructure projects, along with hundreds of others across Asia, Africa and Europe, form the backbone of China's ambitious economic and geopolitical agenda.
For such a futuristic plans Xi needs cooperation rather than oppression of neighbors. For any business there has to be a win-win situation. Moreover Xi need to understand that the world today is a more interconnected, interdependent network of supplies, services, goods and knowledge where boundaries matter less and less in determining power.
Nevertheless, India is at the threshold of the historic moments once again. In such an extraordinary situation like this Indians have to prove their metal – not only by defending Indian borders but to create a new economic order by building India a manufacturing hub of the world. Enjoy Reading ELE Times.