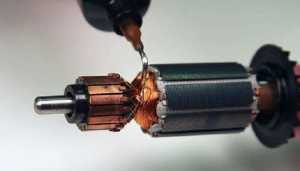 The global impregnating resins market  has witnessed expansion in the sales as well as a growth rate of the market over historical period owing to increased demand for impregnating resins for insulation purpose globally. However, with the increasing government investments in the developed as well as emerging economies is expected to create an enormous opportunity in the global market.
The global market for impregnating resins is projected to register nearly 6% CAGR, according to a newly published Fact.MR research report. The substantial growth of impregnating resins in the last 3-4 years has provided a possible expansion to the variety of end-uses, thereby driving advancement in the global market. Rising demand in the automotive and electronics industry for impregnating resins for electrical insulation also helps the manufacturers to penetrate a significant market share across the globe.
Automotive and electronic components is expected to witness significant growth trend over the foreseen period across the regions owing to increased consumer demand, change in government regulations in the automotive and electronic sector. The growth of impregnating resins in various applications across the world is anticipated to amplify the demand for impregnating resins during in the near future
Positive Trend in the End-use Along With Broad Applications Reveals Promising Future Demand for Impregnating Resins
The impregnating resins have found their use in several applications such as dip and bake, trickle feed process, vacuum pressure impregnation, electrical UV process, casting as well as several industrial applications. The growth of the global impregnating resins market includes numerous macroeconomic attributes such as global GDP rate, growth in chemical industry and growth rate of the associated industry including global resins, automotive and electronics industry are among other industry factors which are mainly responsible for the future growth of the market.
"Impregnating resins is an essential liquid resin used for providing electrical insulation, protection from climate changes, mechanical stability, which is also known as a secondary insulator. It is widely used in many end-uses such as motors and generators, transformers, and automotive & electronic components as well as in other end-uses. All the key manufacturing companies' focuses on improvising their strategy to amplify the overall sales of the company by expanding their business footprint in the different target end-use." says senior research consultant, S N Jha, at Fact.MR."
Increasing Production Footprint – to Impact the Overall Value Chain across the Regions
Fact.MR's recently published report foretells the impregnating resins market to register a strong growth rate during the foreseen period. Increasing global sales of impregnating resins are primarily driven by the expansion in the overall production footprint of the key companies in the emerging countries as well as low economies, which is likely to create demand for the impregnating resins market.
Among the form of the impregnating resins, a solventless segment has significantly more share as compared to a solvent-based segment which are estimated to lead with the strong growth rate over the forecast period.
Click here for more information