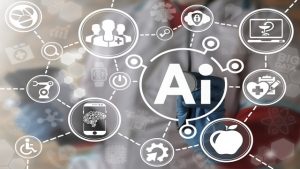 IFIP IP3 Board Director Stephen Ibaraki on October 11, present to the United Nations on how Artificial Intelligence (AI) and machine learning technologies will dramatically change the world in which we live.
Mr Ibaraki, who is a key decision-maker on the professionalism arm (IP3) of the global federation of ICT societies (IFIP) and who also founded ITU's AI for Good Global Summit, will present to a joint meeting of the UN GA Second Committee and Economic and Social Council (ECOSOC), discussing the topic: "The Future of Everything – Sustainable Development in the Age of Rapid Technological Change".
As part of his presentation, Mr Ibaraki will highlight the significant role AIs will play in shaping the future in every sphere of endeavour.
"AI innovation will be central to the achievement of the United Nations' Sustainable Development Goals (SDGs) and help to solve humanity's grand challenges, capitalizing on the unprecedented quantities of data now being generated on human health, commerce, communications, transportation, migration and more," he said.
Mr Ibaraki will explain the concept of C 5 A, where human Cognition is replaced or enhanced by Algorithms, AI Assistance, Augmentation, Automation, and Autonomous intelligence. He will also share predictions that suggestion AIs will drive a 55 per cent gain in GDP between 2017 and 2030.
China is currently leading the race to develop commercial AIs and is set to achieve a 26% rise in GDP (worth $7 trillion) by 2030, followed by North America with an increase of 14.5% of GDP or $3.7 trillion.
Mr Ibaraki said that when the UN released the eight Millennium Development Goals in 2000 it did not anticipate the impact of technology such as the internet, broadband, WIFI, smartphones/tablets, cloud computing, Big Data and Analytics, social media, social networks, cybersecurity challenges and artificial intelligence through machine learning and deep learning.
"Machine learning and reasoning can extend medical care to remote regions through automated diagnosis and effective exploitation of limited medical expertise and transportation resources (SDG3)," he said. "AI will also serve as a key resource in curbing greenhouse gas emissions in urban environments and supporting the development of smart cities (SDGs 11 & 13), while global partnerships (SDG 17) will offer crucial support to our pursuit of all of these goals involving the UN family, governments, industry, academia, civil society and more."
Mr Ibaraki believes the UN and its agencies can play a key role by facilitating important conversations between government, academia, industry, media, and civil society, pointing to the ITU AI for Good Global Summit this year that brought together 20 other UN organizations plus industry, government including 47 global media and top voices from all sectors.