Many countries face the challenges of low growth, weak trade and investment, and rising, or persistently high inequality. Against this backdrop, there is a need to create the conditions that enable the benefits of open markets and technological progress to be enhanced and shared more broadly across the economy and society.
SMBs are key players in the economy and the wider eco-system of firms. Enabling them to adapt and thrive in a more open environment and participate more actively in the digital transformation is essential for boosting economic growth and delivering a more inclusive globalisation.
To know more about the potential that SMBs and IT ecosystem can harbour together, ELE Times got the chance to have an exclusive discussion with Anand Rajaram, VP, Product,  GoTo.
What is the need to keep IT management and support systems updated with the latest technologies and trends?
IT management and support is not just a technological concern anymore. It has evolved into one of the most crucial fronts for effective operations, the smart maintenance of which is needed for every competitive organization. With new technologies like AI, ML and IoT gaining more traction, the IT landscape is witnessing accelerated changes in digital capabilities and new ways to solve common business challenges.
Staying on top of new technology and IT trends gives companies a roadmap to differentiate from peers and fulfill business objectives more effectively and innovatively. Organizations that adopt and plan for these trends will create long-term roadmaps for reliable and sustainable business growth. IT expertise and its implementation determine how technological trends and disruptions affect the business – whether as a threat or an opportunity.
How do you perceive the latest technologies influencing customers' experience?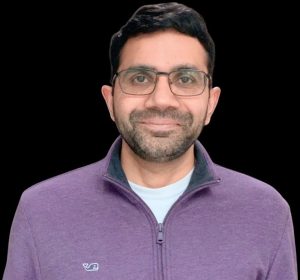 The post-pandemic business landscape has been transformative for customer experience as we know it, both in terms of products and services from an organization. Despite automation and immersive technological advancements, it has been shown that a majority of consumers prefer human interaction over an automated one. Most consumers are tired of interacting with bots, and this has led to the perception that brands today have lost touch with the art of human connection.
Many industries have now embraced immersive, new-age technologies to build and design their customer experiences. However, the digital age and its bot-like presence may have put off more consumers than it has reeled in. Prioritizing consumer experience will entail the intelligent yet empathetic deployment of modern technology based on evolving customer needs and demands. The decision to leverage the benefits of the latest technologies, while leaving the choice with customers to connect to the business whenever required, can make a brand the go-to choice for its customers on any given day.
What are the evolving shifts in the adoption of remote support tools in the SME segment and what's the impact?
Even in the pre-pandemic era, SMEs faced challenges when it came to budget limitations and skilled personnel. Nevertheless, the rapid adoption of digital technologies is helping smaller companies become resilient in the face of ongoing adversity. There is a clear consensus that companies with robust digital systems in place can ensure business continuity and recover quickly. A cloud-based digital backbone is the pivot that facilitates better outcomes from the core competencies of a business.
SMEs need to implement solutions that not only secure all remote working endpoints and quickly respond to and mitigate issues, but also establish platforms that are easy to use, and simplify cybersecurity operations such as zero trust and multi factor authentication (MFA). Harnessing the power of the cloud has empowered SMBs to benefit from cost savings, improved security, and ease of access to documents and applications from multiple locations, all while working remotely.
What B2B tech teams need to build better tech experiences for their employees and customers?
The B2B marketplace is constantly evolving, and rapid technological changes can throw even seasoned businesses off-kilter. Enterprise giants, with their massive budgets, have traditionally held a significant advantage in adopting technologies to enrich the customer experience. Therefore, smaller companies in the B2B space must stay abreast on the technology front and work fast to have a competitive edge over their competitors.
Robust, adaptable, and secure IT infrastructure allows for seamless connectivity within the company, with different IT solutions available for use as and when required. In a recent survey of global business leaders and their perception of economic headwinds, Indian business leaders said that improving digital security measures (54%) and consolidating technology or evaluating technology needs (50%) were important to ensuring business resilience in times of uncertainty. Across all business verticals- from Human Resources to Finance – emerging technologies and Software-as-a-Service (SaaS) tools are also slowly and surely trickling into day-to-day business operations.
B2B tech teams also need to build remote access and support capabilities for a dispersed workforce, allowing for flexible options to securely collaborate with colleagues and customers from anywhere in the world.
What are some overarching trends and challenges when it comes to IT spending for SMEs?
It's one of the core responsibilities of today's IT teams to help drive digital transformation efforts. In a global survey commissioned by GoTo, Indian business executives highlighted digital security measures (54%) and technology needs (50%) as vital for their business to become economically resilient. The survey also found that 98% of Indian business leaders cited IT support for employees as being vital for them to be able to work.  As digital workplace tools remain in demand, IT leaders have also recognized that the key to success lies in the effective implementation of a digital workplace strategy capable of driving true cultural change.
At the same time, IT teams cannot succeed on their own. In GoTo's recent State of Work Life survey with Frost and Sullivan, 43% of respondents agreed that the impact of hybrid and remote work has made the work of IT teams more difficult. If, traditionally, the IT budget was allocated to managing only physical resources, factors like knowledge-training and technological upskilling also need to be considered in this new environment.
The growth in remote work technology due to the changing models of hybrid and flexible work has sustained through some of the following tech trends:
Cloudification – Hosting IT across the cloud ecosystem offers enterprises greater mobility and flexibility in work whilst also ensuring robust security against cyberattacks and data breaches. This trend is expected to continue through 2023 and beyond
Video conferencing – The need for virtual workforce management is a key driver of growth of video collaboration solutions, with the aim of making faster decisions and enabling employees to communicate more efficiently with a dispersed network of colleagues and customers
Zero trust network security – Zero Trust refers to maximum security across cloud and network parameters. The Zero Trust Architecture setup on the cloud is proving cost effective and easy for enterprises to drive their day-to-day operations
How has your overall experience been as a Product management team, strategizing the RSG suite at GoTo?
I've had an incredibly enriching experience over the past six and a half years here at GoTo, working closely with the Product, Engineering, Design and other functions to deliver value for our customers. We take pride in understanding our customers and their challenges better than anyone else, and work every day to bring secure, easy-to-use solutions that help them serve their employees and customers. As a distributed team spread across several time zones, we have a first-hand experience of the challenges and opportunities of hybrid and remote work. This empathy for our customers and deep expertise in technology inform our long term strategy towards offering a simple yet powerful all-in-one platform for SMB IT with enterprise-grade security and consumer-grade usability. I am very excited about the possibilities ahead, and look forward to growing with the team and with our customers.