GW Instek Provide you with the across the board electric and electronic test and measurement solution. Becoming the highest customer value TMI product and services provider in the global market is not only the vision of GW Instek, but also the utmost management goal, which has been relentlessly pursued. After 42 years of continuous refinement, GW Instek began as an analog power supply manufacturer, has extended its product lineup to more than 300 electronic measurement and test instruments to meet customer's demand. 500MHz digital storage oscilloscope, 3.25GHz spectrum analyzer, 80MHz arbitrary function generator, programmable DC power supply, AC/DC power supply, DC electronic load, 61/2 DMM, 10MHz high frequency LCR meter and all in one safety tester etc. have met the requirements of the general test equipment for R&D, verification, production, testing, military and scientific research.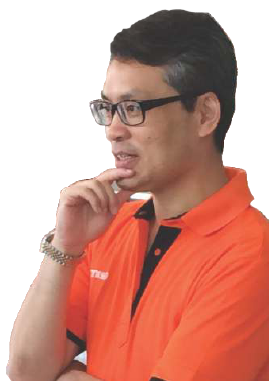 Founded in 1975, Good Will Instrument Co., Ltd was the first professional manufacturer in Taiwan specializing in electrical test & measurement instruments. GW Instek began as a manufacturer of power supplies and quickly expanded into the development of high precision electronic test and measurement instruments.
After decades of experience in the test and measurement industry, GW Instek has grown to become the largest manufacturer and developer of test and measurement instruments in Taiwan. Today GW Instek has more than 300 product items, ranging from oscilloscopes, spectrum analyzers, signal sources, basic test & measurement instruments to video surveillance systems.
With a strong focus on high quality, economical measurement solutions for the educational and industrial manufacturing markets, Good Will Instrument has developed a solid brand image and reputation for reliability, integrity and innovation. From its inception, GW Instek has dedicated itself to becoming a professional electronic test and measurement designer and manufacturer, resulting in a number of national awards and the trust of customers world-wide.
GW Instek has been a byword for quality electronic test & measurement instruments due to its decades of experience in R&D, marketing and manufacturing. GW Instek's reputation has been built upon the philosophy of integrity, quality, and creativity as well as the accumulation of years of experience. Focusing on the improvement of R&D, manufacturing and marketing competitiveness, GW Instek will continue to be one of the most reliable, trusted brands creating the highest value for customers.
Know more  about TAITRONICS 2017: MEAN WELL