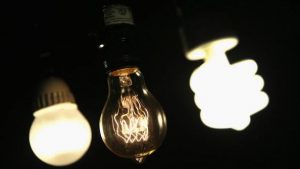 Replacing compact fluorescent lights (CFL) and high-pressure sodium vapor (HPSV) lamps with LED bulb, Goa has introduced a large-scale streetlight replacement programme in the state.
The electricity department is replacing the bulbs through Energy Efficiency Services Limited (EESL). The agency accomplished the installation of 35,000 streetlights out of the state's total 166,000 streetlights, which is anticipated to aid the state in saving around INR 1.28 billion (US $18.77 million).
Additional Chief Engineer, GED, N N Reddy was quoted as saying, "Monthly repayments by GED (Goa Electricity Department) to EESL will be paid through savings on energy and maintenance cost. There will be a net saving of around 127.96 crores to GED over a period of 10 years until the expiry of warranty period".
The lighting fixtures are being monitored through a separate centralized control and monitoring systems (CCMS), which can remotely turn on or off the lights. This can help the electricity department spend less time on repairing streetlights.
The department will also start selling LED bulbs in the next few months, which will be distributed free of cost under the 'Jyotirmay Goa' scheme.