Recognising the need for cooperation at international level if we are to tap the full potential of Artificial Intelligence (AI) and ensure that it is of benefit to all citizens while respecting democratic values and the primacy of human beings, the founding members of the Global Partnership on Artificial Intelligence (GPAI) mean to encourage and guide responsible development of AI based on human rights, inclusion and diversity while fostering innovation and economic growth.
The Global Partnership on AI (GPAI) is an international initiative created by France and Canada along with Australia, the European Union, Germany, India, Italy, Japan, Mexico, New Zealand, the Republic of Korea, Singapore, Slovenia, the United Kingdom and the United States of America. It is also multiparty and seeks to guide responsible development and use of AI in a spirit of respect for human rights, inclusion, diversity, innovation and economic growth. In order to achieve this goal, member countries will set themselves to building bridges between theory and practice, and lend their support to cutting-edge research activities and practical implementation activities connected with AI priorities.
In collaboration with international partners and organisations, the GPAI will bring together experts from industry, civil society, governments and the academic world, who will form working groups focusing on the following themes:
responsible use of AI;
data governance;
the future of work;
innovation and commercialisation.
In the short term, the experts involved will also focus on AI's possible contributions as a means of responding to and overcoming the Covid-19 pandemic.
Resources equal to the issues involved
The GPAI will be supported by a secretariat, hosted by the OECD in Paris, along with two Centres of Expertise, one in Montreal and the other in Paris. The collaboration with the OECD will give rise to strong synergies between the GPAI's scientific and technical work and the OECD's international leadership with regard to public policies on AI. It will ensure that policies on responsible use of AI are fully grounded in the realities at play.
The Centre of Expertise in Paris will be provided by the National Institute for Research in Digital Science and Technology (INRIA). The two Centres of Expertise will provide administrative support and support to research in respect of practical projects being carried out or assessed by the experts from various sectors and disciplines participating in the GPAI's working groups. The Centres will also organise annual plenary sessions of the GPAI's multiparty expert groups. Canada will host the first such session in December 2020.
Led by Cédric O, Minister of State for the Digital Sector, with the support of the Ministry for Europe and Foreign Affairs, the negotiations involved brought together a major coalition of countries. 12 more countries have already joined Canada, France and the European Union as founding members of the initiative, and the OECD and UNESCO are also involved. The GPAI is sure to bring in other volunteer States in the near future.
India is now one of the founding members along with USA, UK, EU, Australia and other nations for Global Partnership on Artificial Intelligence (GPAI). Let's have a look at the IT veteran's take on how India's global alliance will impact the enterprise segment.
The partnership will guide the development and use of AI-based on morality, innovation, and economic growth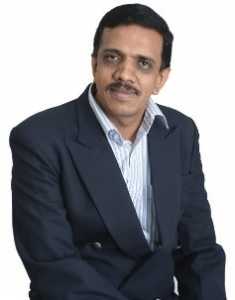 S Sriram, Chief Strategy Officer, iValue InfoSolutions
COVID-19 has given the world, an opportunity to focus on technological advancement. Taking a cue from this, India has become one of the founding members in Global Partnership for Artificial Intelligence (GPAI). This global partnership will guide the responsible development and use of AI-based on morality, innovation, and economic growth. Besides, GPAI's experts will also investigate on how AI can be leveraged for better response and recovery from COVID-19.
Over the last few years across industries AI, Robotic Process Automation (RPA) and Machine Learning (ML) are being leveraged heavily to aid digital transformation. It is essential to automate, collaborate and leverage AI/ML to stay ahead of a threat as manual and reactive ways will not suffice. The advent of COVID followed by the lockdown across the world has accelerated the digital shift. MI, AI and RPA are being given a push to optimize the cost by automation, redeploy labour doing routine tasks to roles requiring more intellectual needs, scale businesses without incurring additional cost or resource and to ensure higher effectiveness in areas like cyber security.
The last few months have demonstrated that digitization and technology are the only survival options for businesses across size and segment, and hence the relevance is not only for enterprises or governments but also to ensure a mundane activity like compliance of home quarantine. This initiative will drive impetus with collective wisdom across bodies and geographies for enhancing the quality and safety of life in a world which is challenged by privacy and security concerns.
AI will leverage the benefits to Education, Healthcare and Social Security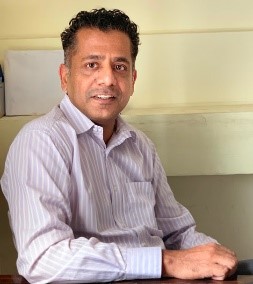 Prashanth GJ, CEO, TechnoBind
learnings of the various other member countries in this forum and learn from their adaptation of AI technologies India joining the Global Partnership on Artificial Intelligence is a big boost for India. India with its large populace and the challenges therewith will now be in a good position to leverage the benefits that AI can bring to the multitude of problems India faces right now. Given the vast geography and even bigger population base – India has a host of problems right from Education to Healthcare to Social Security which we are still struggling to get a grip on. With this GPAI platform, India leverages the for the social upliftment. India's own National AI Strategy and Portal that has been recently launched will also hugely benefit from this global platform and further our progress in the effort of empowering the citizens of this country and bring about truly inclusive growth.
Artificial Intelligence promises in mitigating the issues that arise out of COVID-19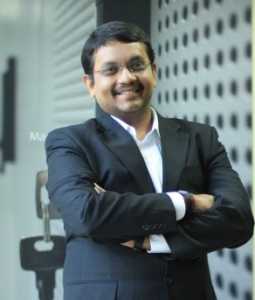 Satish Kumar V, CEO, EverestIMS Technologies
Post COVID may be some time away, so we have to address a world that lives with the new reality of combating this disease and how technology can aid us in that battle. India joining the Global Partnership on Artificial Intelligence is indeed a very positive event. AI has shown remarkable promise in many fields and we are now hopeful that it can drive our efforts in mitigating the issues that arise out of the pandemic. Impacts are both direct and indirect – many companies have enforced strict work from home policies while others work with a skeleton staff. In this downsized enterprise framework, AI has a vital role to play. For example in a large enterprise with service delivery teams, our AI-driven products can easily automate processes & workflows while powering visibility which transforms a company from reactive to proactive. It can also help connect the dots between events and incidents to identify larger issues. For Network Automation, our AI can ensure high levels of business continuity. It can quickly analyze, predict, and prevent potential failures before they occur. It can go deep into core reasons, search for root cause issues, and rapidly process it for future usage. Once an AI system learns and gets equipped, it can quickly reflex, much faster than humans, and provide automated mitigation to issues that would otherwise be costly and disastrous for organizations.
India will promote the evolution of AI and innovate to resolve the future challenges of the world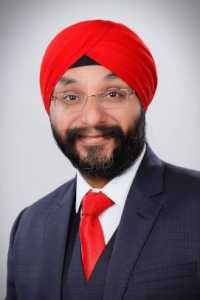 Gurpreet Singh, Managing Director, Arrow PC Network Pvt Ltd (Titanium Partner – Dell Technologies)
From the Internet of Things (IoT) to high-performance computing, to mobile technologies and applications, it is the data that is fueling Artificial Intelligence (AI). India has achieved an echelon where it can't be ignored by the world in any of the global digital transformation programs. The global AI alliance will help India to participate and leverage the diverse strength of other participating nations. In collaboration with all the stakeholders and partners, India will promote the responsible evolution of Artificial Intelligence and innovate to influence the same to resolve the current and future challenges of the world. Such technologies can be harnessed to benefit all Indian enterprises.
The possibilities are paramount when it comes to implementing enterprise operations that are driven by Artificial Intelligence. One example to for this is the 'Dell EMC Solutions for Artificial Intelligence', which is a modern infrastructure and AI-enabled IT solution that integrates robust modern technologies in the IT infrastructure to drive faster, better, deeper and new insights enabling them to attain operational efficiencies, transform decision making and drive business growth.
Global Partnership for AI will raise the awareness of it's ability to transform business in the country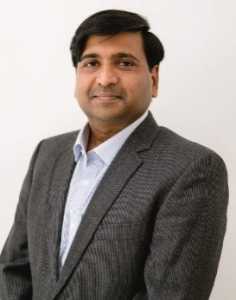 Sandesh Goel, Managing Director, Eightfold India
India's founding membership in the Global Partnership for Artificial Intelligence (GPAI) is welcome news. This will raise the awareness of AI's ability to transform business in the country. Though AI has already made considerable progress, there is still much ground to cover, mostly in terms of widely accepting the technology. With GPAI, I firmly believe that it will help in closing the gap between AI being a theoretical buzzword to seeing its application in major sectors.
AI has a great role to play in almost every field today, including talent recruitment. Artificial intelligence uses algorithms to quickly parse, analyze, and spot patterns in massive data sets. AI-based talent intelligence platforms can help in scouting the right talent for any organisation, and also bring greater inclusivity and diversity for a balanced workplace. Artificial intelligence can help employers become more efficient, allowing them to focus on building and communicating their employment brands in order to recruit top candidates.
Artificial Intelligence is future and hence India's initiative is a forward-thinking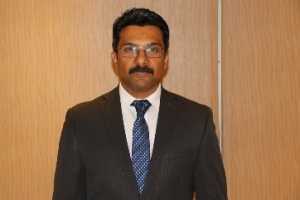 Shibu Paul, Vice President – International Sales, Array Networks
Artificial Intelligence is future and hence India's initiative to have a National Artificial Intelligence strategy and taking the leadership role at GPAI is forward-thinking. AI is going to have a profound impact on every business in every industry and touch every human being. Its impact can be witnessed with companies spending billions to create new products with the help of AI. Universities and defence units are devoting dedicated funds to incorporate AI-based technologies. India has already launched the National AI Strategy and National AI Portal to bring together the best ideas and resources on AI.
IDC has stated in its report, 'If You Think Artificial Intelligence Is Not for You, You May Just Want to Reconsider' based on the data from IDC's conversations with the C-Suite Executives. Today, think-tankers and R&D units across the globe are working on new AI-based technologies and how these technologies can be incorporated with the existing products or solutions to accelerate the quality and quantity of productivity. In case of Array Networks, it is the AVX Series Network Functions Platform which helps an organization's IT infrastructure to achieve intuitive instantiation, service automation, and guaranteed performance. Array's WAF provides wide-range of protection against all vulnerabilities, zero-day attacks by identifying threat patterns. These functionalities will aid largely with AI amalgamation. Cost-cutting can also be achieved by implementing AI across verticals like healthcare, education and agriculture, as AI can enhance the quality of productivity and improve the accessibility.