The global semiconductor and other electronic component markets are expected to grow from $833.58 billion in 2020 to $916.96 billion in 2021 at a compound annual growth rate (CAGR) of 10%. Now, that we are using semiconductors in every field possible, green semiconductors are also in talks. Semiconductor companies across the globe are seeking to enhance their competitiveness by increasing investment in green semiconductors. The trend mainly aims to reduce energy consumption as well as limit data usage.
For instance, Samsung's green DRAM is DDR4, which has reduced operating voltage and doubled bandwidth compared to DDR3. Samsung's DDR4 offers 40 percent increased performance and up to 15% reduced energy consumption compared with DDR3.
Semiconductors are an important part of every existing electric device. It is important to provide a descriptive focus to this segment of electronics. Our ELE Times correspondent Sheeba Chauhan took this opportunity to interact with Anil Kumar Challyil, GTC Site Manager, Global Technical Marketing at element14.
Excerpt:
ELE Times: "How leading global electronics distributors are weathering the evolving marketplace to survive and thrive?
Anil Kumar Challyil, GTC Site Manager, Global Technical Marketing at element14: Earlier to the COVID-19 pandemic, the global electronics market was growing at a modest rate. After the pandemic, the global electronics industry has faced a Darwinian impact. Lack of resilience, which had been considered but not critical, now has severe consequences. The most adaptable companies will emerge as the strongest.
The short-term reaction of electronics companies is to do whatever they can to come out healthy at the end of this:
Co-create and crowdsourced products with customers and competitors to meet the immediate needs of the global COVID-19 response, especially around medical devices and communications.
Shift marketing and sales focus to online and where possible, secure alternative sources for components and service parts.
Increase sales and operations planning frequency to fulfill rapid changes in demand.
Longer-term, it is clear that COVID-19 won't be the last emergency and volatile demand is the new normal.
ELE Times: After almost two years of pandemic and now a shortage of semiconductors, how challenging has been maintaining the supply chain agility and maneuverability for you?
Anil Kumar Challyil, GTC Site Manager, Global Technical Marketing at element14: Not being able to find the right part to meet demand is something many segments have been facing for the majority of 2021, causing delays in product rollouts, disrupting planned expansion, or halting production of vehicles in the case of the automotive industry.
element14 is having an excellent year, but not one without challenges. Suppliers and customers are coming in droves to find chips they cannot get elsewhere or find an alternative that could work around current designs. The company has focused on extending its visibility for planning and demand, something that will take quite a bit of time but simultaneously will offer growth opportunities. It is leveraging technology and tools and digging deep with customers, assessing bill of material health, and taking actions to mitigate risk. The company in the future will increase processing, accuracy, and speed of getting parts in the hands of companies.
ELE Times: How OEMs are leveraging the influx of big data and the Internet of Things (IoT) to design and build wearable technologies that improve human health?
Anil Kumar Challyil, GTC Site Manager, Global Technical Marketing at element14: IoT is experiencing a massive boom as it provides communication and connection between various devices such as fitness watches, smartphones, and smart meters. Because there are so many emerging applications for wearables—from smart clothes to biosensors to blood pressure monitors—OEMs have the potential to influence the entire human health landscape. Hence, they integrate these advancements by:
Identifying opportunities to utilize this disruptive technology as a new channel
Selecting the right wearable devices among the many options available, and which the organization believes are the best fit.
Developing applications (platforms and apps) around wearable devices to help increase patient engagement.
Integrating these devices with the organization's existing technological pillars to deliver a seamless and satisfying customer experience at every touchpoint.
ELE Times: General electronic components are the devices that work within an electronic system to affect their associated fields like automotive, aerospace, communication, and many related industries. How do you relate to the above statement?
Anil Kumar Challyil, GTC Site Manager, Global Technical Marketing at element14: The global general electronic components market grew from $337.12 billion in 2020 to $378.68 billion in 2021 at a compound annual growth rate (CAGR) of 12.3%. The growth is mainly due to the companies rearranging their operations and recovering from the COVID-19 impact.
General electronic components have several electrical terminals which are connected to form an electronic circuit with a particular function. Increasing demand for microwave tubes, cathode-ray tubes, X-ray tubes, photoelectric tubes, and triodes in display devices is expected to drive the general electronic components market in the forecast period. Display devices are the output devices that offer information in visual form and most of these devices are going smart nowadays so this area is growing. Display devices are creating many opportunities for the growth of the electronic component market in various applications such as satellite and space technology, automotive, military applications, IoT, and others. Asia-Pacific was the major market in general electronic components, with China leading the Asia Pacific market due to the presence of the largest chip designers, chipmakers, and other critical components that are used in laptops, smartphones, and the internet of things (IoT) applications.
Due to an increase in demand for electronics components in various applications such as automotive, IoT, smart devices, and others, there is a shortage of electronic components supply, which is expected to restrain the growth of the general electronic components market in the forecast period. The most affected electronic components are multi-layer ceramic capacitor (MLCC), resistors, transistors, and integrated circuits.
General electronic components such as resistors, transistors, capacitors, and diodes are used in making smart devices, sensors, and actuators that can interconnect with each other. According to IoT Analytics, at the end of 2020, 11.7 billion (or 54%) of the 21.7 billion active linked devices globally will be IoT system connections. More than 30 billion IoT connections, approximately 4 IoT devices per person on average, are projected to exist by 2025. Thus, indicating a high demand for IoT devices.
ELE Times: How are you evolving to meet the changing demands of the industry?
Anil Kumar Challyil, GTC Site Manager, Global Technical Marketing at element14:There has been a significant shift in buying behaviors, all of which have impacted the supply chain. Customers and buyers are more 'clued up' than ever and are not afraid to shop around. That means distribution faces the challenge of meeting these changing needs. It is competitive and we need to find ways to serve their customers in the way that best suits their customers, which in changing times can be a tough proposition.
elemen14's high service distributor model enables us to fulfil majority of orders from stock. Our investment in the breadth and depth of our inventory ensures we can continue to support our customers. We have spent the last year positioning element14 to operate efficiently in all manners of challenging macro environments and are confident in our ability to continue delivering value. With inventory available in 13+ global distribution centers (including Avnet), element14 provides sourcing assistance in shortage situations, as well as allow for order scheduling. We have strong, long-term relationships with global suppliers from every technology segment, and because we sit in the middle of the technology value chain we are able to help customers manage complex supply chain signals from a variety of suppliers. We also offer inventory programs for large customers, including inventory forecasting and supply chain solutions.
Web performance is a major focus area and our online operations continue to be a key part of our business – vast majority of customers begin their research online and well over 50% of our sales and orders are placed through eCommerce avenues. We continue to make investments in search, site speed, self-service, order tracking etc.
Our element14 Community is the industry standard for electronic collaboration. It hosts popular technical blogs, videos, and webinars that provide information on the latest electronics trends like the Internet of Things and wireless technologies. New video projects are released every week. It connects thousands of engineers and innovators from all over the world and inspires them to create a better-connected world.  The Community regularly conducts opinion polls to listen to its audience.
Additionally, COVID pandemic impacted buying practices – buyers had to quickly adapt to working remotely, placing greater reliance on online buying tools – 66% of procurement professionals confirmed that remote working had led to the increased adoption of digital procurement tools [CIPS]. element14 offers procurement professionals free and easy-to-use eProc tools such as iBuy integrated into the website, offering advanced functionality, automation, stock control and reporting to streamline the procurement cycle, benefits normally only available in larger systems.
ELE Times: Do you think the increasing demand for microwave tubes, cathode-ray tubes, triodes, and photoelectric tubes is going to drive the component market in the forecast period?
Anil Kumar Challyil, GTC Site Manager, Global Technical Marketing at element14: The global active electronic components market is projected to touch USD 330 billion by 2023. These components are the heart as well as the soul of electronics and are vital aspects of electronics. Components that produce energy either in the form of current or voltage are known as active components. This is a core component for operating any device. Voltage and current are the two key parameters to take into consideration for accurate device operation. Every electronic circuit should have a minimum of one active component.
The active electronic components include display devices and semiconductor devices. The former includes triodes, photoelectric tubes, x-ray tubes, cathode-ray tubes, microwave tubes, and others. The latter includes optoelectronic components, integrated circuits, transistors, and diodes. The global active electronic components market is lucrative and predicted to witness a notable growth at a 10% CAGR over the forecast period (2016-2022), reveals the Market Research Future (MRFR) report. Countless inventions use these electronic components. Home appliances, computers, and also the internet use them to run efficiently and smoothly. Earlier, such components were limited to being utilized for applications such as printed circuit boards and consumer electronics. However, today it is dynamically used in other applications such as military, space & satellite technology, and automobiles.
On the flip side, the increasing cost of raw materials coupled with a shortage in the supply of electronic components are factors that may deter the active electronic components market growth over the forecast period.
ELE Times: The distribution business has evolved radically, with customers expecting support from first design through the end of life. How are you dealing with the technical support to your present services?
Anil Kumar Challyil, GTC Site Manager, Global Technical Marketing at element14: Customer service reformation is being driven by customers. Today, customers are driving the buying process using websites, blogs, videos, and social platforms. Once the sale is closed, customers use those same channels to join forces to praise those that deliver and shame those that disappoint.
Technical support is at the heart of business communications. Customers rely on element14 to provide solutions from concept through to prototype and we meet this need in several ways:
Robust product/technical content on website
Sales resources on the phones and in the field
24×5 tech support from in-house experts
Proactively reaching out to customers with information, advice, and where appropriate, forewarnings
Product demo/tests available
element14 Community for research or peer-to-peer questions
element14 has adopted several customer outreach initiatives like Design Challenge, Design Center, element14 presents, RoadTest, Online Learning, Tech Connection, Project14, and Prototype to Production. The community produces original video content of enjoyable length. These videos concern valuable solutions to common/occasional engineering complications.
ELE Times: Are there any specific markets or industries you see as ripe with opportunity right now? Are there any present specific challenges related to the industry?
Anil Kumar Challyil, GTC Site Manager, Global Technical Marketing at element14: Semiconductors are essential technology enablers that power many of the cutting-edge digital devices we use today. The global semiconductor industry is set to continue its robust growth well into the next decade due to emerging technologies such as autonomous driving, artificial intelligence (AI), 5G, and Internet of Things, coupled with consistent spending on R&D and competition among key players.
Artificial intelligence is poised to unleash the next wave of digital disruption, and companies should prepare for it now. We already see real-life benefits for a few early adopting firms, making it more urgent than ever for others to accelerate their digital transformations. Our findings focus on five AI technology systems: robotics and autonomous vehicles, computer vision, language, virtual agents, and machine learning, which includes deep learning and underpins many recent advances in the other AI technologies.
In terms of challenges, supply chain disruptions are impacting most of the world. Early in the pandemic, we saw Original Equipment Manufacturers (OEMs) and Contract Electronic Manufacturers (CEMs) pausing or reducing production, uncertain of what lay ahead.  The general consensus at the time was of a slowdown in the semiconductor market – but as events have since shown, this opposite was actually happening as "new demands" sucked up already stretched component production capacity.  The impact of the universal instruction to "stay at home" led to rapid digitisation driven by the need for high-end products relating to remote working and home entertainment. This in turn, led to an increase in demand for reliable connectivity, adding greater pressure on the need for delivering 5G and its associated infrastructure. Surplus component stock was swept up by manufacturers of high-end products and uncertainty within semiconductor markets was replaced by buoyancy and expansion in demand.
There is discussion at very senior levels in governments across the globe to address current semiconductor capacity challenges. And while it is difficult to forecast how long the supply constraints will continue, most in the market see these conditions going on throughout 2022, and some are projecting that it'll continue into 2023 before leveling off in 2024.There is a need to build a geographically spread supply chain that provides resilience to events such as the pandemic, but also additional supply to address the current demand.  Unfortunately building capacity takes time, and current challenges will continue for some time but element14's policy of investing heavily in stock availability has enabled its customers to mitigate many of these unforeseen issues. element14 has more stock available in its warehouses than ever before, enabling customers to have better access to products. Furthermore, being part of Avnet, customers can benefit from their expertise and supply chain insight.
Contributing Author: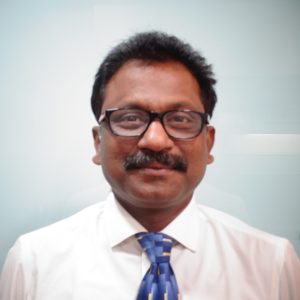 Sheeba Chauhan |Sub Editor | ELE Times