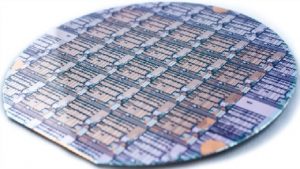 The gallium nitride semiconductor device market is expected to reach USD 22.47 Billion by 2023 from USD 16.50 Billion in 2016, at a CAGR of 4.6% between 2017 and 2023.
The major factors driving the growth of the gallium nitride semiconductor device industry include the vast addressable market for gallium nitride in consumer electronics and automotive, wide bandgap property of gallium nitride material encouraging innovative applications, success of gallium nitride in RF power electronics, and increasing adoption of gallium nitride RF semiconductor device in military, defense and aerospace application. However, the preference of silicon carbide in high-voltage power semiconductor devices is expected to be a potential restraint for the overall gallium nitride semiconductor devices market. This is expected to limit the market growth over the next few years.
The global gallium nitride semiconductor device market for opto-semiconductor device type held the largest market share in 2016. This is attributed its wide application in consumer and enterprise, industrial, and automotive industry. Gallium nitride light-emitting diodes (LEDs) are widely used in laptop and notebook display, mobile display, projectors, televisions and monitor, signs and large displays, etc. The use of gallium nitride-based LEDs for the interior and exterior lightings such as headlights and signal lights, car interior lighting, fog lights, stop lights, and dome lights in the automotive industry has also contributed to the larger market size.