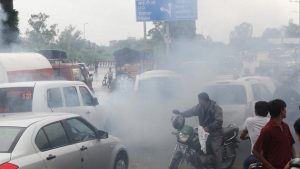 The International Energy Agency has said there will be a net increase in carbon emissions due to electric vehicles when considering life-cycle emissions in countries, like India and China, which have a carbon-intensive power generation mix, reported Business Standard.
In its report on electric vehicle, IEA says under the New Policies Scenario, India will reach an 11 per cent EV market share by 2030 (for all modes combined, excluding two- and three-wheelers where the share will be 70 per cent). Under the EV30@30 Scenario outlook, India's electric mobility transition could develop a favourable policy environment and achieve a 25 per cent EV market share by 2030 across all modes, except two and three-wheelers where over 70 per cent of sales will be electric by the same year.
"This transition can be supported with the adoption of car and ride-sharing systems, suggesting that the country to some extent may leapfrog from a low personal vehicle ownership rate to shared mobility while access to motorised road-based mobility is growing," says the report.
While New Policies Scenario factors in transport and EV related policies already announced, as well as their implications for technology developments and related spillover effects, looking at all road transport modes, the second scenario of EV30@30 reflects a policy case characterised by a wider adoption of EVs, in line with the global campaign applied at a global scale.
Given the need to further develop an integrated policy framework supporting EVs, the projections in the New Policies Scenario consider a lower EV penetration rate for India than in other major world regions.
The electricity consumption from EVs increases significantly in India, which by 2030 accounts for 7 per cent of total electricity consumed by EVs worldwide. In China, the country characterised by the highest EV stock share, the total electricity draw from EVs in 2030 is five-times larger than today's power consumption from EVs.