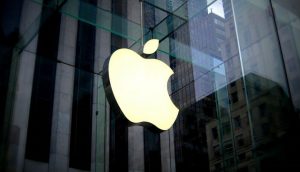 India is "open and flexible" on negotiating terms with Apple Inc for making iPhones in the country, Union Minister Ravi Shankar Prasad has said, asserting that the tech titan "will not be a loser" if it opts to do so in Asia's third-biggest economy, reported Financial Express.
In an interview to PTI, the IT minister said: "We are in the process of serious engagement with Apple. Let us await their response. I can only tell you, Apple will not be a loser in India (because of the opportunities it presents) but let us wait for the formal proposal." He exuded confidence that India offers a massive domestic market and export potential for smartphone companies. He asserted however that incentives cannot be doled out to one player, to the detriment of another.
"Naturally, incentive cannot be in a manner that dislocates the current players. But we are open and flexible in case of Apple, what they bring to the table," Prasad said. India is not just a large consumer market but can also serve as a strong export hub for global mobile phone makers like Apple, he said to FE, adding that the government is engaged in discussions with the US-based firm on the issue.
The English Daily asked if Apple will be given special incentives to expand local manufacturing, Prasad said: "That is a matter of negotiation". Prasad said the government is also working on finalising the new electronics policy, with a sub-segment on export-oriented initiatives. "The idea is to make India a big hub of electronics manufacturing to serve domestic as well as outside markets," Prasad said.