The Indian electronics industry saw growth in the early years of the 21st century, encouraged both by government policies and incentives and by international investment. Its key and most resource-intensive segment, the semiconductor industry benefitted from domestic demand growing briskly. Semiconductors were required by a large number of industries, including telecommunications, information technology, industrial machinery and automation, medical electronics, automobile, engineering, power and solar photovoltaic, defence and aerospace, consumer electronics, and appliances.
To dive deep into the semiconductor market of India and the growth prospects of setting up Fabless manufacturing units in India, ELE Times's correspondent Mayank Vashisht had an exclusive interview with the newly appointed chairperson of Indian Electronics and semiconductors Association Rajeev Khushu. An industry veteran in the ESDM (electronics system development and manufacturing) space, Khushu has experience of close to three decades, according to an IESA statement.
Excerpts of the exclusive conversation: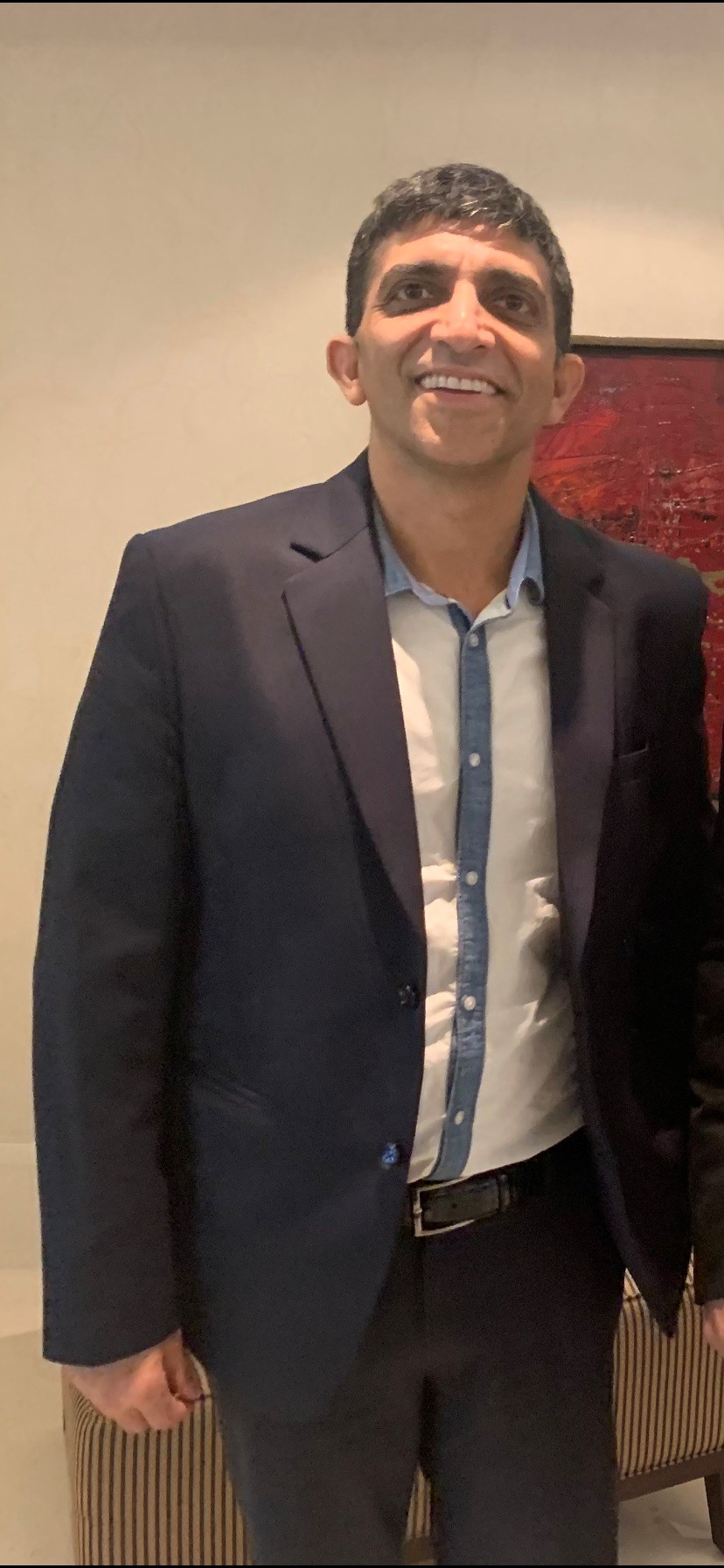 ELE Times:  India's electronics market is one of the largest in the world in terms of consumption. It is likely to grow to USD 400 billion by 2025. Now, this scenario begs a very important question: why is there not even a single manufacturing unit of chips in India?
Rajeev Khushu: India is undoubtedly a key consumer of electronics in the world and we have come together to recognize opportunities in manufacturing electronics and semiconductors in the country. Today, the support from the government and the policies in place have fuelled the focus on setting up fabless units in India.
I feel both the market conditions and the ecosystem play critical roles in setting up fabrication units in the country. It is equally important to consider the availability of key resources required to support the plant. Over the last few years, we have come together to address bottlenecks around the availability of uninterrupted power supply, adequate clean water and availability of chemicals to provide the right ecosystem for fabs.
ELE Times: What shortcoming is there that companies all around the world hesitate to set up their semiconductor manufacturing units in India? Is the lack of infrastructure the major bump in the road or is it the government negligence to the potential growth of this sector?
Rajeev Khushu: Initiatives like the Semiconductor Fabless Accelerator Lab (SFAL) are promoting the right ecosystem for fabless units in India. Thought processes are shifting from traditional methods of encouragement like providing incentives and cashbacks, to an approach that focuses on assessing the interest to set up fabs in the country. As an industry, we understand that the requirements to set up fabs in each country differ from company to company, and the government is working towards enabling infrastructural requirements that come with the process.
IESA is also in talks with the Ministry of Electronics and Information Technology (MeitY) to drive an initiative on making India a key player in the global supply chain. While we have a fab in Mohali, the raw materials used are mostly imported. Plans are underway to enable India to be a part of the supply chain in Asia, and subsequently enter the global chain as well. Today, we have companies in India that supply to the pharma and auto industries, by incentivizing them in the right way, and we could start participating in the global supply chain even before having OSAT (Outsourced Semiconductor Assembly and Test) and fabs in the country.
With so much progression in our planning stages and support from the government, I'm optimistic that India will soon have the right ecosystem to host fabrication units in the country.
We have come a long way in terms of infrastructural development, and government initiatives continue to improve the facilities in the country. India also has ample resources to set up fabrication units, we now need to highlight the same to global companies seeking a nurturing atmosphere to set up their units.
We are receiving the right support, and the government understands the potential for growth in the semiconductor sector and has become extremely strategic in its approach towards this space. As a result, we see several fabless and fab initiatives proposed by IESA being recognized by the government. In fact, we are pioneers of these initiatives and are ahead of other major players across the globe.
ELE Times: What steps and policies are needed to create the basic infrastructure for semiconductor manufacturing in India?
Rajeev Khushu: The two key components to set up fab units are power and water. Availability of chemicals is another key element as fab units demand specialized chemicals. We may find some of these chemicals in the North-east regions of the country, but having that said, our Semi-Conductor Laboratory in Mohali imports most of the chemicals required. From an infrastructural point of view, these are the basic necessities.
At IESA, we are aiming to enter the global supply chain as we have the potential to cater to the same. With the right incentives planned and directed towards chemical suppliers currently catering to our pharmaceuticals and automotive industries, we can encourage them to expand and explore catering to the semiconductor companies as well.
Semiconductor is already a USD 450 billion market, with the potential to grow up to USD 800 to USD 850 billion by 2027. In less than 10 years, semiconductors would be a USD 1 trillion market. Extending our PLI and SPECS schemes to these chemical suppliers could enable us to export raw materials even before setting up our first ATMP in the country and be a part of this trillion-dollar market in ten years.
ELE Times: There has already been a prolonged chip shortage worldwide which is resulting in hyper-inflated prices of electronics. Do you feel that this scarcity of semiconductors can be bridged in the near future?
Rajeev Khushu: Prior to 2020-21, few global companies focused on increasing their capacities and expanding their facilities. We could expect these facilities to become fully operational from the second or third quarter of next year, to bring the current demand and supply ratio to acceptable levels in four to six quarters.
An increase in price is a result of the demand and supply gap we are facing. As manufacturing units are expanding, we will see demand levels ease and price levels stabilize.
ELE Times: India has been anticipating with very high spirits to become the electronic hub of the world. What are your thoughts in accordance with the same and to what extent this dream can be a reality given the unprecedented ongoing outbreak?
Rajeev Khushu: Despite the pandemic, India has shown a steady increase in the consumption of electronics. A Frost & Sullivan analysis identified an increase in demand for electronic products at 12.6% from 2016 to 2019. This demand is expected to continue at 14.9% from 2019 to 2025. Exports are also expected to grow at 30.8%. Today, we are the third-largest consumer of electronics in the world, and we are in the top 5 when it comes to electronics production.
When it comes to boosting India's contributions to electronics, PLI is a game-changer and stands out from other policies. IESA has also recently discussed with the government how LED drivers and power supplies can be leveraged through the PLI policy. With India's younger population, lower cost of labour, great engineering talent and effective government schemes, we expect to reach our goal and become the second-largest producer of electronics in the world in the coming years.
ELE Times: What do you plan to execute as Chairman of Electronics and Semiconductor Association (IESA)?
Rajeev Khushu: As the Chairman of IESA, I envision enabling the Indian semiconductor ecosystem to be at par with Silicon Valley.
IESA has been in conversation with the government to look at the semiconductor ecosystem beyond manufacturing goals. Our focus should also look at how we can leverage the semiconductor R&D talent in India and create more employment opportunities. With our fabless focus, we are trying to change the semiconductor game in the country, and by combining support from government policies and initiatives, with the semiconductor engineering talent in the country, we can make India the fabless capital of the world.
We also aim to direct our focus toward accelerating startups in the country. Today, we are already witnessing steady growth, and our focus now is to enable success. IESA members play an important role as mentors to startups across segments. We announced our Bangalore, NCR and Hyderabad chapters to facilitate the same and are also planning to expand across the country. We are also planning to announce the Silicon Valley chapter soon. The idea is to get the Indian diaspora to look deep into the startup ecosystem and explore how we can encourage our talent to contribute to this space.
Mayank Vashisht | Sub Editor | ELE Times