In this ever-expanding era of artificial intelligence (AI), Deep Learning will soon become the foundational technology for the security industry. Technologies that "learn" will become more common and more powerful. This trend will strengthen critical security efforts in every sphere.
Take retail stores for instance. They have been facing stiff competition from e-commerce websites. And the footfall has significantly decreased since the boom of the internet. It then is only imperative that retailers start making use of technology that helps them in engaging more consumers along with knowing their purchase habits and trends.
Hikvision has developed a Smart Retail Solution that provides comprehensive CCTV security to protect staff and customers and assist loss prevention. Not only that, this smart retail solution features data collection and analytics for enhancing business value. Benefiting from Deep Learning Technology, three intelligent functions for retail support include people-counting to track customer traffic and volume, heat mapping to know the popularity of goods in the shopping area, and queue detection to monitor the queuing situation in real-time.
People-Counting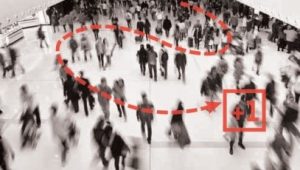 There is an old saying in the trade industry: "small profits but quick turnover". And footfall is a "KPI" – key profit indicator – that can help make that turnover. Compared to e-commerce, traditional offline retail stores lack the capabilities to accurately calculate customer flow. Hikvision's Dual-Lens People-Counting Camera provides accurate customer counting and generates customer flow trends to evaluate performance and strategic initiatives.
Heat Mapping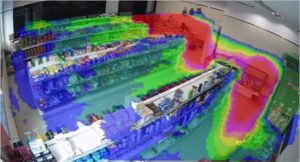 When customers enter the store, retailers are concerned about what merchandise customers are interested in. Before that, what's more important is how to get what route they walk and where they stop. With Hikvision's Heat Mapping function, retailers can determine the amount of time shoppers spend in specific areas of a store, identify hot spots and dead zones, and measure the number of people who actually shop for specific products, rather than just casually walk by.
Queue Detection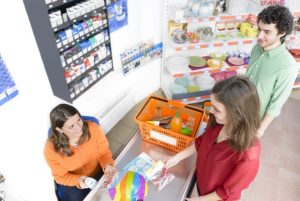 What do you do if you always have to queue for a long time when you are shopping? Keep waiting, or give up shopping and avoid that store in the future. In the retail industry, waiting time is one of the most important factors affecting the customer experience. Hikvision's Queue Detection function can help retailers manage checkout lines. When too many customers enter a queue, it can notify management to open a new checkout line. And more importantly, Hikvision' queue detection cameras can monitor the queuing situation in real-time.