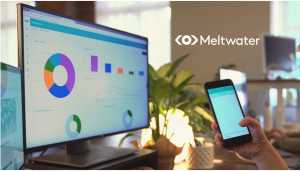 In the quest to become data-driven, companies are increasingly investing in Business Intelligence software to gain a competitive advantage. Yet the insights generated by those tools are mostly fueled by data from within a company's walls, instead of the real-time market signals found externally online, from consumer opinions to corporate filings. This outside data can unlock key indicators about an industry or competitor, but harnessing the volume and variety of global data is a time-intensive task. And although advances in artificial intelligence have made it easier to capture and analyze this data to create powerful insights, most commercial AI tools are one-size-fits-all models with limited capabilities.
That's why Meltwater, a pioneer of media intelligence and curator of the world's most diverse collection of open and licensed global data – is opening up its AI platform, Fairhair.ai, to give developers and data scientists the tools to:
Connect and organize internal and external data by a knowledge graph
Access pre-trained, configurable AI models
Create real-time insights to make forward-looking, data-driven decisions
"We quickly realized our AI platform had far more potential, beyond Meltwater's core products, to democratize competitive insights created from real-time online data. Fairhair.ai goes beyond Business Intelligence by filling the gap between historic trends and real-time market indicators, and predicting what's ahead with forward-looking insights, a practice we call Outside Insight," said Jorn Lyseggen, Meltwater's founder and CEO. "In spite of being the most valuable source for forward-looking indicators, online data is the biggest blind spot today in corporate decision-making. Historically, online data has been hard to track and analyze in a systematic and rigorous way because of it sheer scale, plethora of data types, and its multitude of languages. Fairhair.ai addresses many of these challenges and helps companies analyze the noisy and messy web to better understand their competitive landscape", he added.
"Fairhair.ai not only includes access to a very large knowledge graph that has been enriched by lots of feature extractors, but significant analytical capabilities with all of today's best AI tools integrated together for researchers and students," said Nyberg, director of the Master's Program in Computational Data Science at Carnegie Mellon University.