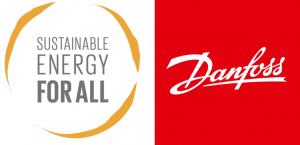 Thane, Maharashtra will be the pilot city to undergo the assessment for the implementation of the District Energy system 
Danfoss Industries Pvt. Ltd., an industry leader in climate and energy efficient solutions, in association with EESL has partnered with the United Nations for introducing the District Energy in Cities initiative in India. As part of the United Nations Sustainable Energy for All Initiative, six cities in India including Thane, Pune, Bhubaneswar, Rajkot, Coimbatore, and Bhopal have been chosen to explore District Energy systems. Thane—also part of the Central Government's Smart Cities Mission–will be the first city to be assessed for its potential for implementation of the district energy system.
With the global push to drive energy efficiency, cities are being encouraged to move towards the usage of district energy systems for heating and cooling purposes. Danfoss Global recently announced its partnership with the UN Sustainable Energy for All Initiative to help provide green and affordable cooling solutions for all. Danfoss has been appointed a member of the Cooling for All initiative and Global Panel to drive increasing access to affordable and sustainable cooling solutions throughout the world. Furthermore, with this partnership in India, Danfoss India, the wholly-owned subsidiary of Danfoss Global will be a technology partner in the District Energy in Cities initiative where the company's district heating and cooling innovations will help deliver improved and low-cost heating or cooling solutions.
Commenting on the project, Ravichandran Purushothaman, President, Danfoss India said, "We at Danfoss, believe in Engineering Tomorrow's India in a sustainable manner; the aim is to constantly innovate and deploy newer technologies and therefore reduce global energy footprints. On one hand, two-thirds of India is yet to be built and on the other, there is increased urbanization. This has caused an increase in demand for energy. It is therefore our endeavor to work with relevant stakeholders and enable the country to meet the needs of our population, keeping in mind our future generations.
With the Central Government's vision to build 100 smart cities and the UN's District Energy in Cities initiative, we are certain that the six pilot projects of District Cooling which are being launched today, will serve as an inspiration for the rest of the country. Danfoss has implemented both, district cooling and district heating technologies around the globe and we are now looking to showcase this expertise in India as well. It is our privilege to be part of this project with the United Nations, where we are looking to enable our cities to embrace newer ways of living with sustainability at its core, and thereby facilitating India to achieve its sustainable development goals and the COP 21 agreement."
Danfoss has been part of several district energy projects across the globe, delivering both district heating and district cooling solutions with equal expertise. TMEA region, especially the hot Gulf countries, where several district Cooling Projects have been implemented by Danfoss, holds many success stories of enjoying cooling with reduced carbon footprints.
These district energy systems are setting new norms for modern and smarter cities to integrate multiple sectors and incorporate large-scale renewables and unused heat. Proper utilization of these systems can lower electricity demand for cooling by up to fifty percent, shift the peak demand for electricity especially during summers and lower the heating and cooling cost for the industries and individuals. Moreover, district energy can provide effective solutions to the existing water crisis in the cities by centralizing the production of chilled water and reducing the dependence on potable water for cooling by utilizing treated sewage effluents and lowering the water stress for cooling.
"Energy is a central element to the social and economic well-being of any city. However, in recent times, production, distribution, and consumption of energy have been having an adverse effect on climate change. In this regard, we are working towards reversing this effect by reducing the carbon intensity of energy while making energy available for all. India is one of the pilot countries for the UN Sustainable Energy for All initiative and with industry leaders such as Danfoss on board, we are certainly keen to see how a district energy system in place can help unleash India's potential as a market for district cooling. We look forward to working with the Indian Government and its stakeholders to explore newer avenues for sustainable development and create a benchmark for improving energy efficiency across the country", Lily Rishi, Programme Manager, District Energy Initiative, UN Environment said.
These six Indian cities were selected to be part of the District Energy in Cities Initiative after many deliberations, to be rapidly assessed for their district cooling potential. The assessments will further examine the district energy system's current impact, ongoing and planned city programmes through which district cooling could be promoted and the policy options that are unique to each city. The findings for each city will include high-level technical and financial assessments of multiple upcoming or existing real estate projects in the cities and identification of barriers to the implementation of district energy solutions.