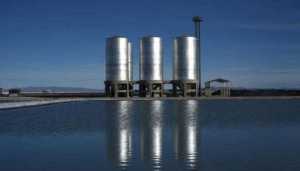 Bolivia, known to have the largest reserves of Lithium, has offered the metal used in making batteries of electric vehicles, laptops and smart phones to India, the South American nation's ambassador, Sergio Dario Arispe Barrientos, said.
Barrientos said his country is willing to sign a Preferential Trade Agreement (PTA), a pact between countries that provides preferential access to certain products by lowering tariff and other conditions—with India for select goods.
Terming Prime Minister Narendra Modi as somebody respected in the international community for a host of measures being taken by him, the Bolivian ambassador said he expects him to explore Latin America more to create a win-win situation for both the countries.
Valuable commodity
Referring to reports that India was looking at an all-electric car fleet by 2030, the ambassador said in the years to come Lithium will become a very important commodity. "I think the sooner we consolidate the links with particular countries, which have markets, I think it would be better in way of ensuring your needs (of meeting supply demands of Lithium)," he said.
According to a Niti Aayog report: "In line with its aspiration to achieve 100 per cent electric vehicle (EV) sales by 2030, India can rise among the top countries in the world in manufacturing batteries." It said India's market for EV batteries alone could be worth as much as USD 300 billion from 2017 to 2030. "India could represent more than one-third of the global EV battery demand by 2030, if the country meets its goals for a rapid transition to shared, connected, and electric mobility," the report said.
Barrientos, who is also known as 'the Lithium Ambassador' among many, said India must push forward in Latin America with stronger objectives. "I think you will be surprised how we receive you," he said, suggesting an all-favourable atmosphere for Indian industries in his country.
Asked whether it will not be expensive to ferry Lithium from Bolivia, he said most commodities travel throughout the world. "I think these imaginary seas cannot limit us how we see the world. I think considering the two digit growth India aims to achieve there is no other way (than to engage itself in more countries like Bolivia)," Barrientos said.