Artificial Intelligence has phenomenally proved itself in the sectors of Healthcare, Automotive, Agriculture, Manufacturing and Information Technology. Globally, there is no space or niche left where Artificial Intelligence or its subordinates like Machine Learning or Cognitive Computing etc. has not worked. Presently, what the Indian Business sector or the government dreams is of implementing AI in almost every nook and corner of the society whether it is a commercial space, private investment or public sector operations. The surprising factor of Artificial Intelligence to be incorporated in almost all the sector of the society is astonishing and nobody could ever imagine that AI could be used in a particular work mechanism. That is indeed the power of Artificial Intelligence!
The Artificial Intelligence market has been and continues to be active, after hitting record deal numbers last year, and is only expected to continue as competition for talent and innovative technology increases. India's ambitious artificial intelligence (AI) mission will now be a reality as the Ministry of Electronics and IT (MeitY) has reportedly received a go-ahead to roll out the five-year programme. With this programme, the government aims to provide a platform for students to attain AI skills and give access to relevant AI tools so that they can be future-ready for the digital revolution. The government had earlier launched the 'Responsible AI for Youth' programme which will help in reducing the skill gap in students and make them AI-ready. This programme is for students from class 8 to class 12 in central and state government schools.
The 2021 Union Budget expects a lot of strategic changes and investment in the Artificial Intelligence Market. AI is drastically transforming to a methodology which in the future needs immense acknowledgement and attention. Failing in this will cost immense loss and lack of updated resources, it is like if not now, then never. Let us also have a close observation at the approaches and initiatives by the Indian Government, Commercial Institutions and Corporate Companies working there on different areas of the society.
The Indian Judicial System, one of the biggest judiciaries of world in terms of work mechanism is working on how to implement the usage of technology in courts.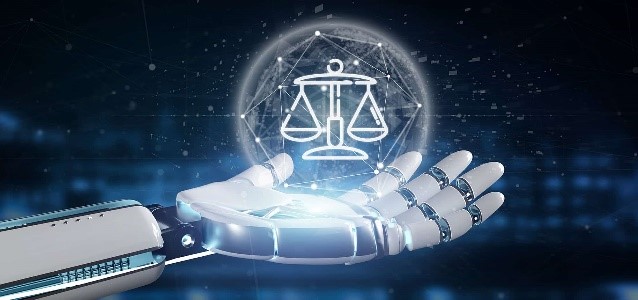 Artificial intelligence will not only help organize cases, it will also bring references into the judgment at a speed not seen so far. Technology will ensure that those who do not have access to justice due to distance will not be excluded anymore. Appointments of judges to the higher judiciary, the high courts and the Supreme Court, will see a change in the years to come. The collegium system has exposed its weaknesses; its critics say that the system has degenerated into cronyism and is arbitrary, with merit as a mere sideshow. Again, technology will ensure that by the end of the decade, this system is revamped and rationalized towards objective criteria. When India enters the 2030s, it will do so with a more robust, transparent and credible system.
The Indian Railways is on a very marginal approach and is significantly stepping into incorporating Artificial Intelligence into every areas of logistic and transport operations. Gone are the days of long planning and queue for ticket reservation process.
Artificial Intelligence, today has deeply acted as an alternate to the Human Brain and will continue to do so. The Indian Railway Catering and Tourism Corporation (IRCTC) deployed an AI (Artificial Intelligence) and NLP (Natural Language Processing) enabled Intelligent Virtual Assistant. Thus, India's first ever AI Chabot by a Public Sector Enterprise "AskDISHA" came into being. AskDISHA bot is live on the IRCTC website and mobile app to provide quick replies and information to the passengers, by voice and text and in multi-languages. Built by CoRover using its proprietary cognitive AI technology, and powered by the Microsoft Azure architecture, AskDISHA is short for Digital Interaction to Seek Help Anytime. Users can either key in or verbally communicate their queries to get immediate resolution from this NLP-powered virtual assistant. The bot can understand both English and Hindi and has even been programmed to understand a mix of the two – Hinglish.
IIT-Madras scientists have launched AI4Bharat to boost AI innovation in India. AI4Bharat is a community of engineers, domain experts, policymakers, and academicians collaborating to build AI solutions to solve the problems very specific to India. The ongoing projects from AI4Bharat around NLP include Signboard Translation from Vernacular Languages, Fonts for Indian Scripts, Word embeddings for Indian Languages, and many more.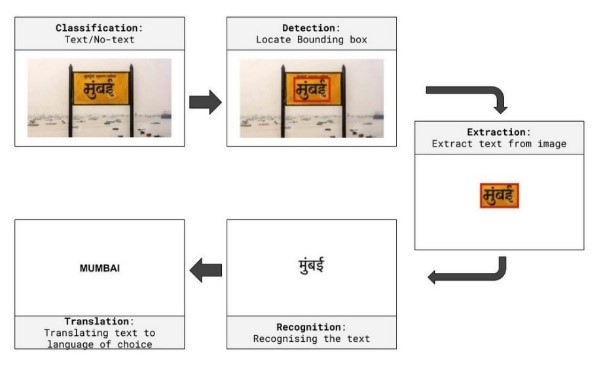 Talking about the signboard translation project, we can say that it is a wonderful effort in the direction. The idea is to create an application that uses NLP at its core to translate the text written on a signboard to another language as desired by the user. The user just has to point towards a signboard using the camera from the device such as his/her phone or tablet, and the app will translate the text in the desired language. The project, in the initial stage, aims to work on names specifically like city names, road names, etc. They are usually small text pieces with just a few words but are critical to spot locations during travels. The later stages aim to increase the number of languages as well as the text complexity.
The Ministry of Electronics and Information Technology (MeitY) is set to establish a Quantum Computing Applications Lab in the country, in collaboration with Amazon Web Services (AWS). This is expected to accelerate quantum computing-led research and development and enable new scientific discoveries.

Quantum computing is an emerging field that harnesses the laws of quantum mechanics to build powerful tools to process information. It has the potential to solve computational problems that are beyond the reach of classical computers, and lead to new breakthroughs that can transform chemical engineering, material science, drug discovery, financial portfolio optimisation, machine learning, and much more.
IIT Kharagpur has undertaken research in various fundamental aspects of machine learning, such as, distributed and communication efficient algorithms for machine learning and big data, deep neural network architectures, learning with temporal point processes, etc.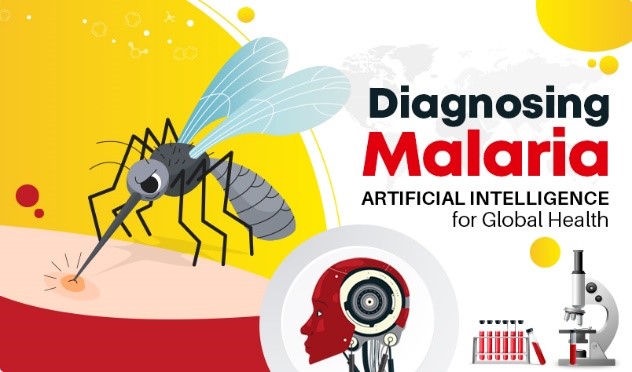 It works on many diverse applications of machine learning to social networks, transportation networks, climate networks, weather, climate modelling and prediction, music and natural language processing. The institute boasts of AI specialist in areas such as financial analytics, industrial automation, and digital healthcare, intelligent transportation system among others.
Researchers from the Indian Institute of Technology, Bombay (IIT-B) have recently developed proteomics technologies and made artificial intelligence (AI)-based model in collaboration with three different hospitals across India.
The team is focused on creating a prototype of a diagnostic kit so that the technology is available to mass-detection of the disease. "The kit can be used to compile these panels of proteins for diagnostics and prognostic purposes. Once this prototype is ready we will compare the kit with the currently used RDT kits. Malaria cases in India are contributed majorly by the malaria-vulnerable population, which includes workers at construction sites in malaria-endemic regions. The major issues at the time of disease are quick diagnostic aids which can tell about the causative agent of the disease. Hence, if the diagnosis along with timely progression prediction from non-severe malaria to severe condition before the development of clinical manifestations is made for clinicians, then the treatment can be specific and efficient."
In the Banking Sector too, AI has ensured stability and proper decision mechanism methodology with proper utilisation and obtaining maximum efficiency of resources.
Recently, ICICI Bank began to use software robotics in their banking operations to reduce the response time and to improve efficiency. However, a section of the bank's customers is still unconvinced about the automation tools, often leading them to reach out to the bank with numerous queries, especially when money is remitted from international locations. As a result of the high influx queries, the average time taken for responding to them increased to 12 hours, negatively affecting customer satisfaction. To overcome this challenge, the ICICI Bank introduced an AI engine that was developed using machine learning, NLP, and cognitive computing tools. The engine process queries from customers using text analysis and semantic analysis. The use of cognitive tools helps the bank's system to understand the query, process the query, and solve the issue through the bank's interface and revert to customers with the right solutions. The use of machine learning allows the engine to self-learn the querying processing and to provide better results to its customers.
The Aviation Sector is the fastest growing today in terms of business, crowd as well as technology. The sector though was affected badly because of the pandemic, but with further deliberations, it is again expected to rise phenomenally.
The Pandemic has also forced the sector to bring in diverse and much essential changes so as to overcome the issue of social distancing and necessary Covid Protocols. Recently Hyderabad International Airport became India's first airport to deploy IoT to track and maintain the availability of baggage trolleys for passengers in real-time across the airport. This has come in line with the flagship Digital India Programme of the Government of India. The smart trolley system has the capability to plan baggage trolleys according to the predictive analysis based on the estimated departure and arrival passenger inflows. This will streamline the airport operations as well as passenger experience. The predictive analysis will help in proactive planning with higher transparency. This system will also help in easy data access with its cross-platform compatibility.
The Andhra Pradesh Transmission Corporation (APTransco), for the first time in India, released the day-ahead electricity forecasting model using artificial intelligence (AI) and machine learning (ML) to forecast next day's electricity consumption, including a day-ahead electricity demand for every 15 minutes.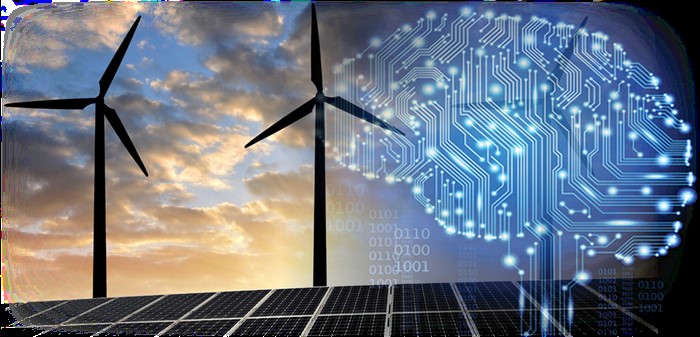 The development will enable the AP State Load Dispatch Centre (SLDC) officials to take decisions on electricity demand and supply, grid management and minimise power purchase cost.  The forecasting model is being developed by Google and World Bank together, with the SLDC, with SLDC working on the initiative in-house. As the system gets deployed, APTransco aims to extend the day-ahead forecasting models for wind energy, solar energy, market prices, central generating stations' surplus and frequency. APTransco is also working on a low-cost model for electricity dispatch. The model will generate data to inform about how much electricity should be generated and dispatched every 15 minutes, the next day from generating stations so that there are reduced costs arising from power purchasing.
As we look at 2021, there are positives on the vaccination front and trepidation from the virus spread. It's clear that dealing with the unpredictable will be a way of life and for the technology industry in India our focus would be to build for a better normal. The Indian Artificial Intelligence market is valued at $6.4 billion till July – August 2020. Moreover, domestic firms and AI start-ups are now growing with the implementation of new tech solutions. Industries all over are witnessing an accelerated adoption of AI-led technologies to ensure business continuity. AI industry experts' voice out what India needs to become an AI Golbal hub.
By Mannu Mathew | Sub Editor | ELE Times
Related Links: Is Cognitive Computing an Alternative to the Human Brain?