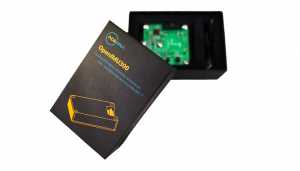 ACEINNA announced that it has earned the coveted Golden Mousetrap Award for its OpenIMU Platform for ADAS and autonomous vehicle navigation and localization. OpenIMU enables advanced, easy-to-deploy localization and navigation algorithm solutions for a fraction of the time and cost of traditional methods.
OpenIMU's combination of open-source software and low-cost hardware enables speedy, low cost development of advanced solutions for drones, robotics, and autonomous applications. OpenIMU's extensible software-infrastructure freely provides all the code needed for algorithm development to enable easy customization of the IMU firmware.  For example, wheel odometry and steering angle information can be added into the Kalman Filter algorithm to improve performance.
The Open Navigation Platform allows developers to easily create virtual IMU's, motion trajectory and navigation simulations, to customize and deploy algorithms directly on ACEINNA's OpenIMU hardware using Free VS Code Extension and implement an INS Kalman Filter, and to connect an ACEINNA OpenIMU directly to ACEINNA Navigation Studio to record and analyze real-world results.
"We are honored that Design News Magazine and the UBM family recognized our new OpenIMU Platform for the respected Golden Mousetrap Award," explains Mike Horton, CTO of ACEINNA. "Our very popular new OpenIMU platform is for engineers who need to cost effectively develop autonomously guided vehicles for industrial applications, autonomous cars, factory or industrial robots, drones, ROVs, – or any kind of smart machine which needs to move."
According to Design News Magazine, the leading industry publication for design engineers, "The Golden Mousetrap Awards recognize companies and individuals that are not only reaching the pinnacle of achievement in their respective fields but are also pushing the envelope on what is possible within the industry as a whole. The 2019 award winners were chosen by a larger panel of judges than ever before which were comprised of industry experts from a wide range of disciplines, including IoT, Automotive, 3D Printing, and Materials, among others."
For more information, visit: https://www.aceinna.com