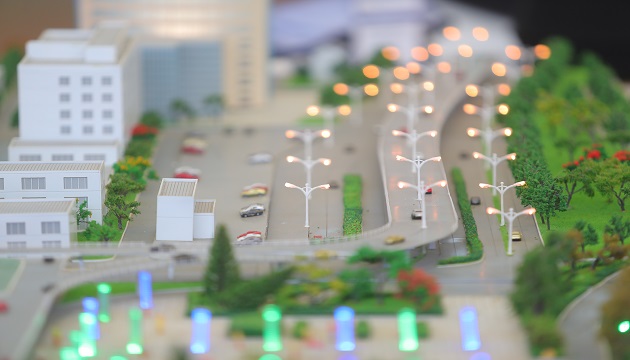 The urban landscape and city lighting industry is in a period of transformation. Presently, IoT and smart lighting technologies are being fully integrated into urban landscape lighting's design, construction and management processes. Illumination for the benefit of consumers is not the only main focus as the integration and development of urban culture and the evening economy continues to further move the industry forward.
Regarding the future development of China's urban and city lighting industry, Ms Lucia Wong, Deputy General Manager of Messe Frankfurt (Hong Kong) Co Ltd, said: "Future landscape lighting infrastructure will place digital connectivity at the forefront. As the design, technology and city cultural sectors work together, lighting fit for local urban culture will be realized. I look forward to Shanghai International Lighting Fair promoting the sustainability of the urban landscape and city lighting industry and the ongoing development of the smart city sector."
Gathering renowned lighting enterprises to discover the latest products and technologies
SILF will be held concurrently with Shanghai Smart Home Technology (SSHT) and Shanghai Intelligent Building Technology (SIBT) this year. More than 400 companies will bring their latest products and technologies to discuss product innovation and the future development of the lighting industry. Some of the latest products and solutions to look out for during the exhibition include:
Guangdong Tuolong Lighting Technology
An array of landscape lighting system solutions will be exhibited including lighting for the architectural, urban landscape, garden, road and bridge, cultural tourism, and event sectors.
Lumlux
High-powered, smart and programmable LED power supply systems will be displayed with features including programmable functions, a full range of input voltages and smart built-in MCU. This power supply systems have the capability to meet the demand of smart control lighting systems.
Lightspace
Pure laser diode systems will be showcased that can improve the brightness and divergence angle with a longer range while maintaining the white balance output.
Seekway
Seekway intelligent cloud control system 2.0 will be exhibited. It is designed with autonomous internet cloud platform management and integrated BIM and AI voice operation technology. The intuitive systems can fulfil the needs of modern cities and future projects.