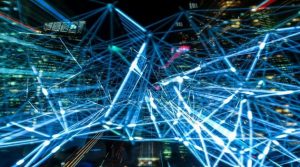 Vodafone India claims to have deployed the world's largest 200G long-haul network across 88 cities where the company has installed more than 43000 kms of 200G long-haul network in 75 days.
The company on Thursday said that the project has become the world's fastest and biggest optical deployment project.
As per ETTelecom, Vishant Vora, Director –Technology, Vodafone India said that consumers and businesses are increasingly demanding flexible, secure and efficient ways to consume data. Moving towards 200G long-haul network is a significant step by Vodafone India to lead and provide seamless network and high bandwidth to our consumers.
He added that this 200G Ultra Long Haul Fiber Network allows enterprise customers on performance monetization and improving customer experience. We are proud that our team could install India's largest 200G network in a record time, making it's the fastest deployment across the globe.
The 200G long-haul network will facilitate horizontal and vertical network resource slicing for customers, latency based routing, online fiber monitoring and T-SDN enabled network for centralized controller, resource and service visualization.