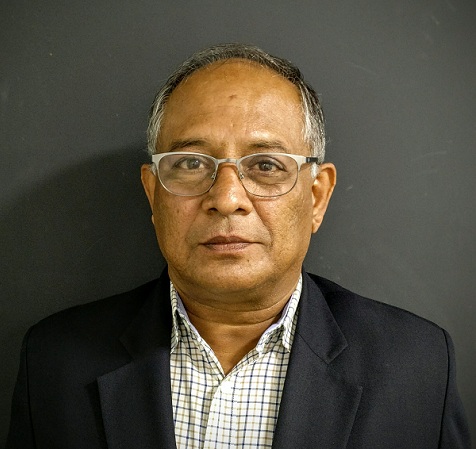 Vishay, a leader in technology for five decades, is very well positioned to provide components for new macroeconomic growth drivers such as connectivity, mobility, and sustainability. Through its R&D, process engineering, and product marketing programs, it generates a steady stream of innovative components to help designers create new generations of end products. Sougata Ganguli, Director, Sales, Vishay components India with over 40 years of experience in the Electronic Component Industry, discusses about company's innovative and  broadest portfolios of discrete semiconductors and passive components. Excerpts.
ELE Times: Can you describe innovations in Automotive Product line introduced by Vishay and the impact of it on the automotive market?
Sougata Gangulin: The Indian automotive market is distinctive insofar as both the 4-wheeler and 2-wheeler automotive segments are equally prominent. The introduction of EV has opened up new vistas for applications in electric AC/DC motor drives, battery management systems, and on-board chargers. Almost all automotive customers are now asking for components that are qualified according to automotive AEC-Q200. Going beyond this qualification, Vishay introduced a Company-wide program in 2012 called "TAQ" (Think Automotive Quality) which starts with the "automotive mindset" and focuses on equipment, process, and products.
Nowadays, components in automotive applications get exposed to higher temperatures than before. As more and more electronics get added in the form of sensors and other features, there is an increased need for high operating temperature (H.O.T) electronic components that can perform under extreme conditions. Vishay is ready for the future with a variety of components to support H.O.T application such as ISG, engine control, DC motors, turbo chargers, brake systems, and more.
The main applications in 4-wheeler electronics that we see in India are related to ECUs, actuator controls, fuel injector, EPS, HVAC, BCM, and headlights. Applications in 2-wheelers include ignition systems, EMI suppression, lighting, and dashboard electronics.
Vishay has a complete range of AEC-Q200 qualified products to serve these applications: For example, for the EV segment we have the WSBS Power Metal Strip battery shunt resistor. For battery management systems (BMS), this product is a technical leader in the market. It offers the advantages of high power to resistor size ratio, a proprietary processing technique that produces extremely low resistance values, all welded construction, very low inductance (< 5 nH), and low thermal EMF (< 3 μV/°C). This product is AEC-Q200 qualified. Vishay also offers a broad range of other components for EV applications, including thin film resistors, thick film resistors, MELF resistors, power resistors, NTC thermistors, IHLP inductors, MLCCs, film capacitors, aluminum capacitors, MOSFETs, transient voltage suppressors, and more.
ELE Times: What are the product segments of Vishay that have particularly benefited from the growth of the renewable energy market in recent years?
Sougata Gangulin: We have variety of products for both wind and solar energy. Of interest is our latest offering of Vishay ESTA capacitors for AC filters for renewable energy. Key advantages include self-healing technology, over-pressure tear-off fuses, aluminum cases, UL approval, and excellent heat dissipation. Various design options are available including slim diameter or low height and screw terminal IP00 or terminal block IP20. The capacitors are available as oil-filled, dry, and gas filled. For solar applications, we have special diodes like the V10P45S and V15P45S, which provide ultra-low Vf and maximum peak of 260 °C. Vishay also offers a number of other passive components and discrete semiconductors that are ideal for use in renewable energy applications.
ELE Times: Discuss the trends you are observing in the alternative energy industry and how these are affecting your business.
Sougata Gangulin: The general trends in alternative energy are an increase in generator power and conversion efficiency. Vishay provides high current rated diodes and SCR modules, AC filter and DC link capacitors, high power rated crowbar resistors, high power density PowerPAK MOSFETs, IGBT drivers, and more. We believe the government thrust now seems to be more towards solar energy. Also, the cost of solar energy per kilowatt hour has been dropping drastically and very soon will be on par with conventional sources.
ELE Times: You serve development both in the field of passive as well as semiconductors. How are you successful executing both business models?
Sougata Gangulin:: As you are aware, Vishay has one of the industry's broadest portfolios of discrete semiconductors and passive components. Our product portfolio in actives and passives enables us to provide one-stop shop service to our customers.
ELE Times: In your opinion, what are the key advancements in semiconductor manufacturing that have allowed them to become more energy efficient?
Sougata Gangulin:: Vishay provides new PowerPAK and super junction MOSFETs with more efficiency and less power loss. This is due to lower RDS(on) and optimized gate charge.
ELE Times: Where are you focusing your R&D and what major technological challenges are you addressing?
Sougata Gangulin:: Vishay is well positioned to participate in the markets expected to show solid growth in the future. These include the following: Connectivity – Phones and Tablets, Ultrabooks, IoT, Server Power, Solid- State Drives. Mobility – Battery Management Systems, Intelligent Head lighting, LED Lighting, EPS, Smart Braking, ISG, DC/DC Converters, Off-Board and On-Board Battery Chargers, Inverters and Converters for EV. Sustainability – Windmills, Large Inverters, Solar Panels, Micro Inverters, Energy Exploration, Energy Harvesting, Power Transmission and Distribution, Smart Grid Power Metering, and Traction.
From a product standpoint, Vishay is working on new TVS and diodes for automotive applications with ultra-slim SMD packages, TMBS (Trench MOS Barrier Schottky) rectifiers with lower Vf for better energy conversion efficiency, AC filter and DC link film capacitors with higher capacitance-voltage ratings, PowerPAK automotive MOSFETs with higher power ratings, and many other semiconductors and passive components with industry-leading specifications.