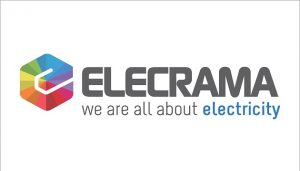 Vishay Intertechnology, Inc. announced its product lineup for ELECRAMA 2018, which takes place March 10-14 at the India Expo Mart in Greater Noida, NCR, India. Exhibiting in booth H3D21, Hall 3, with a "World of Solutions" theme, Vishay will showcase capacitor, resistor, inductor, and diode technologies designed to meet the needs of railways and mass transit; renewable energy; transmission and distribution; power electronics; and electro mobility applications.
Highlighted capacitors will include Vishay ESTA devices for power electronics and power factor correction, and LVAC power capacitors with ESTAspring lever-operated spring terminal connections. Vishay BCcomponents will showcase long life aluminum capacitors with snap-in and screw terminal options for solar inverters, in addition to ENYCAP hybrid energy storage capacitors. Ceramic safety capacitors from Vishay BCcomponents on view will include the VY1*C (which meets the stringent 85/85/1000 hours test) and the AY2 device for automotive applications. High voltage water cooled RF ceramic capacitors will also be displayed, along with Vishay Vitramon MLCCs with excellent reliability. Film capacitors will include Vishay Roederstein AC filter, snubber, and DC-Link metallized polypropylene devices; also displayed will be polymer capacitors from Vishay Polytech.
Resistors on display will include high power, low inductance, and high voltage thick film resistors such as the RCEC, LPS, and RTO from Vishay Sfernice and Vishay MCB. Vishay Beyschlag MELF resistors with high surge handling capability along with high voltage chip resistors will also be on display. Wirewound resistors from Vishay Draloric, including GWS vitreous enameled, ZWS silicone coated, and high surge Z300-C leaded resistors will be featured. Steel grid and edge wound power resistors from Vishay Milwaukee will be highlighted. Vishay Dale will showcase WSBS battery shunts and WSL Power Metal Strip current sense resistors. Finally, Vishay BCcomponents will highlight an AEC-Q200 qualified NTC thermistor for temperature sensing.
For DC/DC conversion and filtering, Vishay's lineup of high current, low profile IHLP inductors will be showcased. Vishay Custom Magnetics will showcase high current, high temperature solutions for boardnet and DC/DC conversion. For maximum efficiency in on-board charging and battery charging systems, Vishay Semiconductors will highlight AEC-Q101 qualified 600 V to 1200 V Ultrafast diodes.
The biggest showcase of the world of electricity, ELECRAMA brings together the complete spectrum of solutions that power the planet. The exhibition features not just equipment and technology, but peerless thought leadership platforms for everything electric — from technical conferences to industry summits.