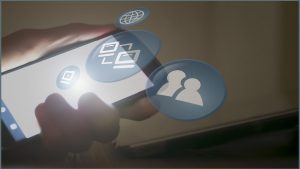 A new study has found that utilities will be among the sectors rushing to keep their fast-growing Internet of Things (IoT) systems safe, driving projected growth in the IoT security market of 55% between 2016 and 2020.
The report by MarketResearchReports.biz entitled "Global Internet of Things Security Market 2016-2020" found that IoT security will be driven by such end-use industries as automotive, healthcare – and especially utilities. It predicted a compound annual growth rate of 55.01% over the period.
"During the forecast period, the utilities sector is expected to drive the demand from the market with highest adoption of IoT security solutions," the report media release stated. "Extensive implementation of smart meters and IoT for utility management systems such as gas, energy, water, and oil will contribute towards the growth of the market."
This report follows a recent Gartner study that found similarly impressive growth prospects in the world of IoT security. Gartner predicted worldwide expenditures on IoT security will grow by 24% this year to $348 million, then grow to $547 million in 2018 and to $841 million in 2020.
Sensor tech propelling growth, security plans
The report sees recent advances in sensor technology propelling global IoT security market growth, which will lead to increased IoT security adoption in the future.
The cost of IoT security solutions may slow the growth of the market initially. However, "the emergence of integrated security solutions will open new opportunities for the market in the near future," said the report.
In the report, many of the key vendors in the worldwide IoT security space were profiled. These included: IBM Cisco Systems, Intel and several others.
The geographic scope of the report covered such regions as the Americas; Europe, the Middle East and Africa; and the Asia-Pacific region.