The Indian Landscape of mobile phone companies is very diverse and lush. In fact, India is the largest consumer of smartphones around the globe, and consequently, every new smartphone brand eyes to capture and plant its feet in the fertile smartphone market of India, since its inception.
Earlier there were only numbered brands like Nokia, Apple and Samsung and they were the only big sharks of the Indian smartphone market. But past few years have completely metamorphosed this landscape, and now brands like Xiaomi and OnePlus have made their ground solid by targeting a range of consumers and capturing a huge consumer base.
Thanks to the ever-changing and evolving times, smartphones have become a need more than a luxury now, and an average person considers buying himself a new handset every 2 years. The high demands of smartphones have led to the rise of multiple brands of a cell phone. Brands are launching a new smartphone possibly every 2-3 months, models matching the latest technology trends as well as keeping in mind the pocket of their consumers.
Here are the top mobile phone brands in India that have become the go-to brands for Indian consumers.
Xiaomi
Xiaomi has taken the Smartphone market all over the globe by storm and especially in India there is no sign that this storm will rest any soon. The brand has been adored by millions of people since its first online sale back in 2014. A widely regarded Chinese electronics company has become a renowned name in the smartphone market. The company has gained some popularity as the Apple of China in its early days and now with its expanded regions including India, it has been able to become a household name for millions of people.
In a span of just 10 years, Xiaomi successfully raises the bar for global smartphone makers and made the competition tougher for established and matured players including Apple and Samsung.
The company paved its success in India by revitalizing the smartphone market, where domestic players like Micromax and Spice were already struggling to mark their territory in the market.
In July 2014, the company launched in India with Mi3 as its first smartphone that sold like hotcakes.
In 2021, the company continues to lead the Indian smartphone market.
Xiaomi shipped the highest smartphones in Q1 2021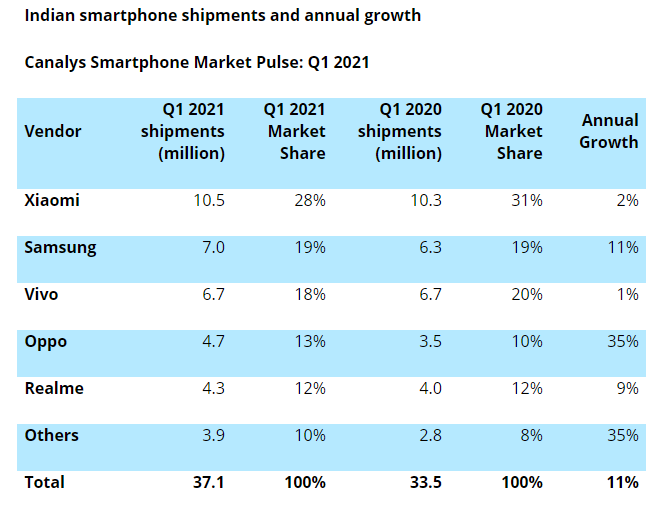 Xiaomi Mi 11 Ultra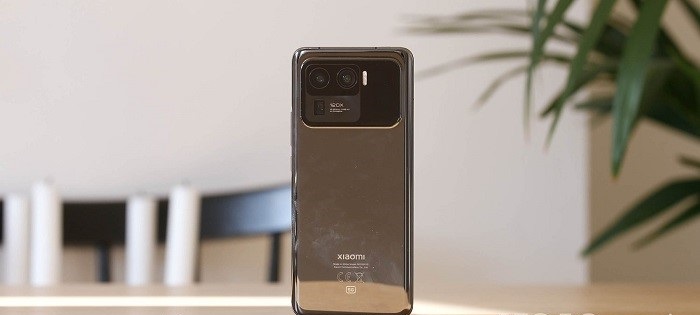 Xiaomi's most premium flagship smartphone in India to date, the Mi 11 Ultra is what the company calls a Superphone. The Mi 11 Ultra takes on the likes of the Galaxy S21 Ultra, iPhone 12, and OnePlus 9 Pro. The Mi 11 Ultra comes in two colour options – Ceramic White and Ceramic Black, both made up of modern ceramic material. The phone is also IP68 water-resistant and the Mi 11 Ultra is protected by Gorilla Glass Victus, which is 2x better than Gorilla Glass 6.
SPECIFICATIONS

Display: 6.81″ QHD+, Super AMOLED, 120Hz
Secondary display: 1.1-inch AMOLED
Processor: Snapdragon 888
RAM: 12GB
Storage: 256GB
Rear camera: 50+48+48MP
Front camera: 40MP
Battery: 5000mAh
Charging: 67W wired and wireless(55W in-box)
OS: Android 11
Weight: 234g
Thickness: 8.38mm
Galaxy S21 Ultra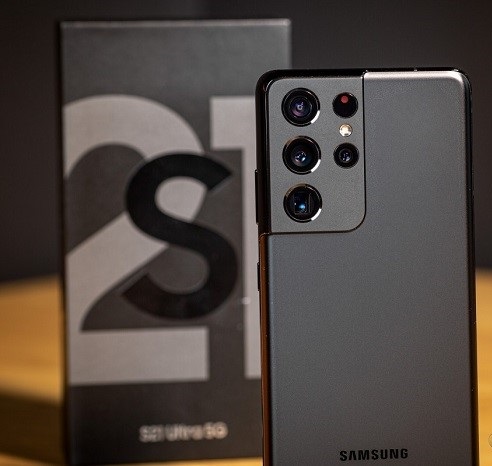 The Galaxy S21 Ultra sets the bar higher than any other Samsung phone from the past, with strides in the camera zoom technology, performance, battery life, and display. If you are looking for the absolute best smartphone in India that doesn't cut any corners, the Galaxy S21 Ultra is for you.
Qualcomm's newest Snapdragon 888 system-on-chip can support any 5G network available in the country Not only this, the continued economic slowdown, the overhauled boost, and boost in performance haven't led to a price increase over last year's S20 Ultra- given the brilliant specifications, Samsung has made this phone significantly cheaper. Admitting that this phone is still mightily expensive than iPhone 12 pro max, but Samsung gives you a bit more for the extra cost: a larger, brighter, and more capable curved screen, 10x optical camera zoom (vs. 2.5x on the iPhone), and stylus support, something Apple has yet to offer on any iPhone.
SPECIFICATIONS
Display: 6.8″ QHD+, Super AMOLED, 120Hz
Processor: Exynos 2100
RAM: 12GB
Storage: 256GB
Rear camera: 108+12+10+10MP
Front camera: 40MP
Battery: 5000mAh
Charging: 25W, wireless
OS: Android 11
Weight: 228g
Thickness: 8.9mm
Price: 89,990*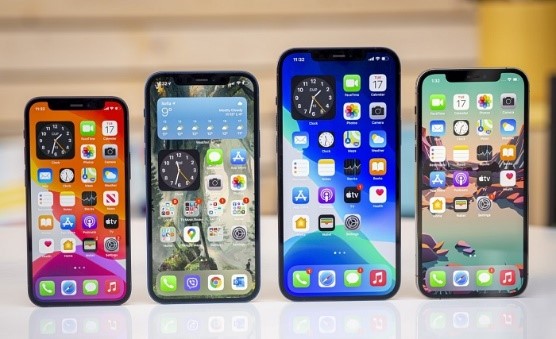 Apple iPhone 12
Apple has been ruling the smartphone industry for years now and is still the most sought-after brand. Although their price structure is debatable, yet all the Apple-lovers believe that it is worth every penny. Apple iPhone is considered to the most adored product of the Apple garrison lately. The size of the phone is more considerable than the pro max model making it more comfortable to hold for longer durations.
The iPhone 12 comes with a 6.1-inch OLED display which makes viewing content on the phone much better compared to the previous models. The iPhone 12 has 2532 x 1170 pixel resolution, and the display is sharp and clear and viewable at all angles. However, unlike the Android competitions, the iPhone 12 comes with just a 60Hz refresh rate.
SPECIFICATIONS
Display: 6.1″ super retina XDR, 60Hz, OLED
Processor: A14 Bionic
Storage: 64/128/256GB
Rear camera: 12+12MP
Front camera: 12MP
Charging: 20W wired, wireless
Weight: 162g
Thickness: 7.4mm
Price: 79,900*
One Plus
Another Chinese manufacturer, OnePlus has taken the Indian smartphone scene by storm. It is giving a tough time to brands that provide premium smartphones for overtly high prices. OnePlus is a Shenzhen-based start-up known for its 'flagship killing' smartphones. The smartphones boast flagship-level specifications and features but are priced in the mid-range segment.
Its first smartphone was the OnePlus One, which the company used to debut in India in 2014.
The One was designed to compare favourably – in performance, quality, and price – to flagship devices by leading smartphone manufacturers.
The company's OnePlus 3 too stuck to the credo. Among the very first smartphones to boast of 6GB RAM and Snapdragon 820 processor.
One Plus 9 pro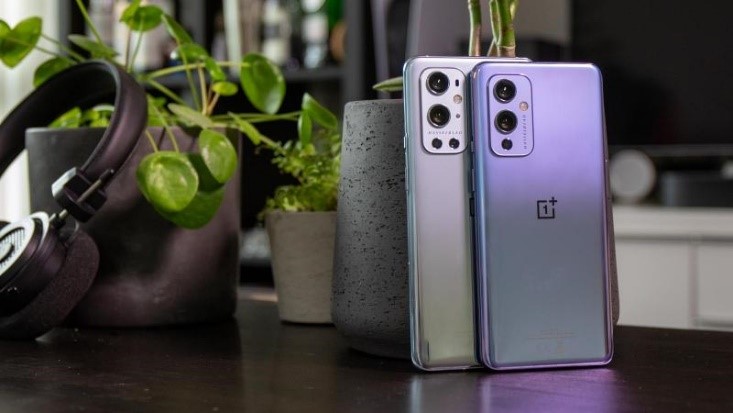 SPECIFICATIONS
Display: 6.67″ QHD+, Super AMOLED, 120Hz
Processor: Snapdragon 888
RAM: 8/12GB
Storage: 128/256GB
Rear camera: 48+50+2MP
Front camera: 16MP
Battery: 4500mAh
Charging: Wrap charging 65T, 50W wireless
OS: Android 11
Weight: 196g
Thickness: 8.7mm
Price: 69,999*
Vivo
Vivo has found its place in India's top mobile manufacturers' list. A relatively new brand in this market, Vivo offers reasonable smartphones, especially for the youth of the country. The range and the features that Vivo caters with its smartphones to the customers is very promising. The company offers the latest technology at perhaps the most competitive price range. The latest from Vivo is the X60 pro.
Vivo X60 Pro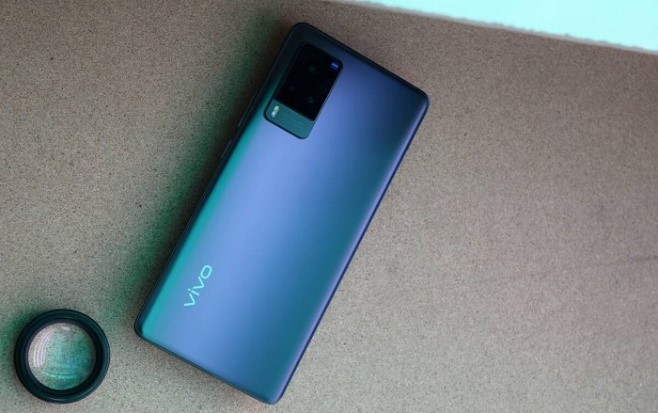 SPECIFICATIONS
Display: 6.56″ FHD+ Super AMOLED, 120Hz
Processor: Snapdragon 870
RAM: 12GB
Storage: 256GB
Rear camera: 48+13+13MP
Front camera: 32MP
Battery: 4200mAh
Charging: 33W
OS: Android 11
Weight: 179g
Thickness: 7.69mm
Price: 49.999*
Mayank Vashisht | Technology Journalist | ELE Times