The first generation mobile network (1G) was all about voice. 2G was about voice and texting; 3G was about voice, texting, and data; 4G was everything in 3G but faster, and 5G will be its successor; it will be fast enough to download a full-length HD movie in seconds.
But high speed downloading isn't the end of its perks; its unique combination of high-speed connectivity, very low latency, and ubiquitous coverage will support smart vehicles and transport infrastructures such as connected cars, trucks, and buses, where a split second delay could mean the difference between a smooth flow of traffic and a 4-way crash at an intersection.
The best 5G phones are ready to take advantage of the next-generation technology. These would be excellent phones with blazing-fast internet speeds. If you are meandering with the thought of buying a great 5G phone in 2021, you won't have to labor too much. With the ever-escalating gravity of demand for data communication, for various data-intensive services, mobile phone manufacturers are left with no choice but to catch up to the speed demanded from the current generation of mobile phone users. Being one of the most sought markets, India might witness numerous brand offerings in the 5G enabled mobile phones category. Here is a list of Top upcoming 5G phones in India.
Apple iPhone 12 pro-Max
| | | | |
| --- | --- | --- | --- |
| Performance | Display | Camera | Battery |
| Hexa core 3.1GHz | 6.7 inches (17.2 cm) | 12+12+12 MP Rear Camera | 3687 mAh |
| Apple A14 Bionic | 457 PPI, OLED | Dual LED Flash | fast charging, Lightning Port |
| 6GB RAM, 128 GB | | 12MP Front Camera | Charger not inbox |
| 5G Supported | | | |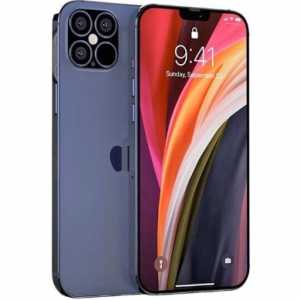 Apple's iPhone 12 Pro Max is the best 5G phone. Not only does it offer a brilliant screen display, but it also turned in the best battery life of any iPhone 12 model in testing.  The iPhone 12 Pro and the iPhone 12, are also great options that offer many of the Pro Max's great features including extensive 5G support while also costing less.
They boast a ceramic shield and a surgical-grade stainless steel band. They're even resistant to dust and water up to six meters for 30 minutes. Also, the built-in LiDAR scanner offers depth-sensing capabilities and makes the phone's excellent AR devices. The phone runs on IOS 14 OS Hexa-core Apple A14 bionic processor.
Thanks to this phone's large battery life, the user can experience the true essence of 5G, enjoying its blazing fast speeds for a long time. Apple's smart data mode can also help you to save some juice, as it can automatically toggle between 5G and 4G when performing less intensive tasks.
The pro max stellar cameras offer details for up to 87% increase in low light performance, its 2.5x telephoto zoom for getting closer to the subject is the cherry on the futuristic cake.
The user has to buy its charger separately and it is the only bump they'd be facing, but add a seamless MagSafe wireless charging system and a superfast A14 bionic chip, and you have truly futuristic technology in your hands.
Samsung Galaxy S21 Ultra
| | | | |
| --- | --- | --- | --- |
| Performance | Display | Camera | Battery |
| 2.2 GHz Octa-core (3×2.8GHz+4×2.2 GHz + 1×2.9 GHz) | 6.8 inches(17.27 cm) | 108+10+10+12 MP | 5000 mAh |
| Samsung Exynos 2100 | 516 PPI, Dynamic AMOLED | LED Flash | Fast Charging |
| 16 GB RAM+ 512 GB | 120 Hz Refresh Rate | 40 MP Front Camera | USB Type C-port |
| 5G Supported |   |   |   |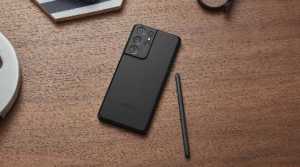 Samsung Galaxy S21 Ultra comes with a pro-grade camera setup that unifies seamlessly into the metal frame. The cameras include a quad rear camera with an ultra-wide lens, wide lens, and two tele lenses. The user also gets a 108 MP pro sensor, Bright Night sensor, Wi-Fi 6E connectivity, and so much more. . Samsung has retooled its main camera with lasers to resolve the autofocus issues on the Galaxy S20 Ultra, and also upgraded the parameters to keep up with the demands of processing those large 108MP photos, 40MP selfies, and 8K video without as much as a hiccup.
Qualcomm's newest Snapdragon 888 system-on-chip can support any 5G network available in the country Not only this, the continued economic slowdown, the overhauled boost, and boost in performance haven't led to a price increase over last year's S20 Ultra- given the brilliant specifications, Samsung has made this phone significantly cheaper. Admitting that this phone is still mightily expensive than iPhone 12 pro max, but Samsung gives you a bit more for the extra cost: a larger, brighter, and more capable curved screen, 10x optical camera zoom (vs. 2.5x on the iPhone), and stylus support, something Apple has yet to offer on any iPhone.
The only bump in the roadmap of Samsung's vision for the future that its users may face is that the microSD card slot for expandable memory would not be there and like Apple, you won't find a charger inside the box either. Depending on what is important to you, then, Samsung may be offering you value for your money.
XIAOMI MI 10i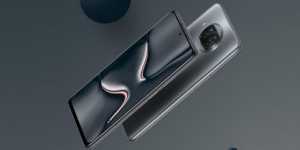 The Mi 10i comes at a substantially lower price, considering its claim for high-speed 5G connectivity among its other features. The 5G connectivity and its 108-megapixel camera are the hallmarks of the Mi 10 series. Xiaomi claims that 'I' stands for India because this model has been customized specifically for Indian markets.
| | | | |
| --- | --- | --- | --- |
| Performance | Display | Camera | Battery |
| Octa-core 2.2 GHz | 6.67inches(16.94cm) | 108+8+8+2MP Quad Camera | 4820 mAh |
| Snapdragon 750G | 395 PPI, IPS LCD | Dual-core LED Flash | Fast Charging |
| 8 GB RAM,128 GB+ 512 Expandable | 10 Hz Refresh Rate | 16 MP Front Camera | USB-TypeC Port |
| 5G Supported | | | |
It's pretty evident that Xiaomi wants to tap the sub-RS 25,000 space here. Its top variant comes with 8Gb RAM and 128Gb storage space. The Qualcomm Snapdragon 750G is a relatively modern SoC, and the only other phone in India that uses it so far is the Moto G 5G.
The 4,820mAh battery might not seem like much by today's standards, but real-world use will depend on multiple factors including the efficiency of the SoC. The Mi 10i supports the USB-PD standard, and a 33W fast charger is included in the box. The battery is actually two cells in parallel, which Xiaomi says will allow for a 100 percent charge in under an hour, and a 68 percent charge in 30 minutes.
One feature that all Mi 10 models have in common is 5G. The Mi 10i works with sub-6GHz networks as well as all the usual 4G, 3G, and 2G bands. There's support for dual-band GPS and also the Indian NavIC positioning system, plus Bluetooth 5.1 and Wi-Fi ac.
There's really no question about whether today's mid-range and premium phones perform well – the Mi 10i is well beyond the point where this is even in doubt. Usage is extremely smooth and you shouldn't have any trouble at all in day-to-day use. The screen refresh rate is set to 60Hz by default, and switching to 120Hz does make a slight noticeable improvement when scrolling and swiping around. The only impediments are the bulk and weight of this phone.
Moto G 5G
| | | | |
| --- | --- | --- | --- |
| Performance | Display | Camera | Battery |
| Octa-core 2.2 GHz | 6.7inches (17.2cm) | 48+8+2 MP | 5000 mAh |
| Snapdragon 750G | 393 PPI, LTPS LCD | LED Flash | TurboPower Charging |
| 6GBRAM,128 GB+1TB Expandable | 60 Hz Refresh Rate | 16 MP Front Camera | USB Type-C Port |
| 5G Supported |   |   |   |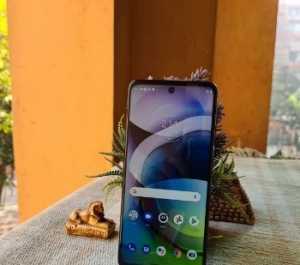 The Moto G 5G, which is currently being heralded as the cheapest 5G-capable smartphone in India with a starting price of Rs 20,999. The phone is also the first in the Indian market to ship with the all-new Snapdragon 750G SoC which coupled with its near-stock Android roots, make it an enticing option, to say the least.
Interestingly, the phone is packing in a fairly standard 5,000mAh cell and not an outrageous 6,000 or even 7,000mAh capacity, as we have seen in a couple of other devices. Thankfully, the polished polycarbonate construction and sloping rails lend the Moto 5G a comfortable in-hand feel, though I feel that Motorola could've shaved off some weight from its latest contender.
The Qualcomm Snapdragon 750G SoC has arrived for the first time in the Indian market thanks to the Moto G 5G. The chipset is placed squarely between the higher-end 765G and the recently released Snapdragon 732G SoC. Based on an 8nm manufacturing process, the 750G is definitely a power-efficient option and at the same time a proper mid-range processing powerhouse. The benchmarks on the device prove that it can hold out against devices with the 765G. On Geekbench the Moto G 5G had scores of 653 and 1,997 for single-core and multi-core respectively while the OnePlus Nord, with the Snapdragon 765G has, 617 and 1,974 respectively. The Antutu scores for both devices also remain the same with the Moto G 5G scoring 326,394 and the Nord having a score of 331,193.
It is apparent that both devices perform almost the same and it is impressive that the Moto G 5G manages this at a price that is about Rs 5,000 lower. Moto G 5G's claim to fame is that it's the most affordable 5G phone on the market. The phone's 5G capabilities could be a way of future-proofing when the next-gen communication arrives in the country.
OnePlus 8T 5G
| | | | |
| --- | --- | --- | --- |
| Performance | Display | Camera | Battery |
| Octa-core 2.84 GHz | 6.55 inches(16.64cm) | 48+16+5+2MP Quad Camera | 4500 mAh |
| Snapdragon 865 | 402PPI, Flued AMOLED | Dual LED Flash | Warp Charger |
| 8 GB RAM, 128 GB | 120 Hz Refresh rate | 16 MP Front Camera | USB Type-C Port |
| 5G Supported | | | |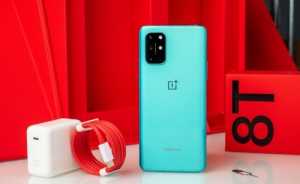 The OnePlus 8T has a parallel design to the 8 but encompasses some of the better specs providing it the upper hand over the 8 Pro. Catering the premium hardware that comes with a 120Hz seamless and silky display and 4 cameras on the back.
Most phones the standard screen refresh rate of 60 frames per second. A few phones have screens that refresh 90 times a second, and even fewer refresh as fast as 120 frames. The 120Hz display renders the phone with butter smooth and impressively fast speed. Scrolling through social media feeds, thumbing through home screen pages and playing games like PUB-G and COD feel super quick and responsive. Besides this, this phone looks as sharp and vibrant as OnePlus 8 with a similar screen size and resolution as well.
The OnePlus 8T has four rear cameras, a standard, ultra-wide, macro camera, and a "monochrome" camera. This fourth camera doesn't take photos itself but helps out with lighting when you take black-and-white photos. The OnePlus 8T's 5-megapixel macro camera also works better than the 2-megapixel setup on the OnePlus 8. Colors aren't as washed out and details are a bit sharper and the macro lens will allow the user to move closer to the object with a sharp focus. The Nightscape mode of the rear camera is as good as Pixel 5's Night Sight feature. This low-light mode can brighten up a dim environment and produce a clean photo full of details.
Every model of the OnePlus 8 series comes with a Qualcomm Snapdragon 865 processor which is on par with Galaxy S20. This OnePlus 8T processor effortlessly outperformed pixel 5, which has the 756G processor. OnePlus 8T is a great device and it'll definitely satisfy anyone looking for a high-powered, reliable Android, however, there's a more enticing and cheaper competitor available within the OnePlus family tree — the OnePlus 8. OnePlus has lowered the prices of the 8 and 8 Pro. Going by the same memory configuration across all three phones (12GB of RAM and 256GB storage). Surely, you won't get that 120Hz refresh rate, but it's still a superb phone with a great battery of 4,500 mAh, that literally gets charged at a blazing speed, within 39 minutes( claimed by OnePlus).
By Mayank Vashisht | Technology Journalist | ELE Times