This is a roundup about the top 10 trends that would prove to be the breakthrough in the automotive industry over the next 12 months. However, keeping in mind the mayhem that suffered by the industry all over the world in 2020 due to the pandemic, everyone is hoping for some mojo to happen about this year and the following trends that look promising for this industry to get back onto the track.
What does 2021 have in store for the automotive industry?
Even after the constant slowdowns for two consecutive years in the automotive industry in 2018 and 2019 due to various reasons including shrinking economic activities, the slowdown in BRIC economies, and stiffening lending norms that flooded the global demand and obviously then the knockout punch inflicted by the lockdown amid COVID-19 in the first half of 2020, the automotive industry is coming back to its life at a faster rate than expected.
In fact, Frost & Sullivan's mobility team has already revised its 2020 light vehicle sales forecasts from previously forecasted figures of 73.6 million to 77 million, although this still represents a fairly steep 15.1% year-on-year decline. More promisingly, we anticipate a brisk 8% year-on-year rise in sales in 2021, with the industry on track to overhaul 2019 levels by the end of 2023.
In terms of how major markets are recuperating from the aftermath of the pandemic, China's automotive market has been the fastest off the blocks, followed by the US which perked up from around Q3 2020. Residual effects of the pandemic all the same, Europe and India have also shown signs of a steady comeback, however at a slow rate
Top 10 Trends for 2021
There has been a reassuring start of 2021, here are the 10 top trends that will revitalize the automotive industry in the months ahead:
OS, Operating System, on 4 wheels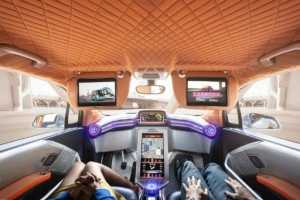 There's really no choice for automakers, but to reinvent themselves as a digital automotive company in 2020 as more technology-driven competitors muscle into the action and digital touchpoints and cater its users with electric and connected car services, and autonomous vehicles are not that much far behind. So car companies that can't get their cars digitally equipped will become more obsolete than the earlier Indian currency notes. Car companies will make some hard calls to bring software development in-house and some will even start building their own operating systems or partner with Silicon Valley companies to develop next-generation vehicle operating systems.
Automotive Digital Retail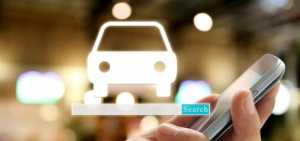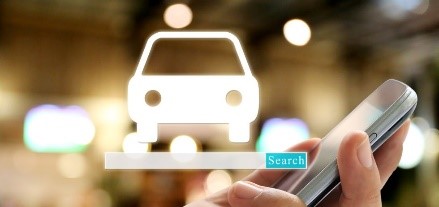 One of the show stopper acts of 2021 will be automotive digital retail. While online retail has already made significant penetration into the more organized automotive markets of North America and Western Europe, what the pandemic has done and will continue doing is push it into front-wheel drive. The consumer has become smatter in the pandemic while buying almost everything online with ease, comfort and as per its convenience, even big-ticket items like cars.
The added attraction, of course, is that online marketplaces, unburdened by the cost associated with physical showrooms, will offer prices that are potentially competitive. We could see automakers leaning towards innovative marketing strategies, including using social media influencers, to gather in more test drives or, as seen in China, accept bookings on third-party e-commerce platforms. The biggest story in powering the automotive ecosystem to sell and engage with customers digitally will lie in technology enablers.
IOT'd Cars
Connecting cars with the Internet of things (IoT) would be the perfect marriage for its user. It'll allow the user to indulge with its car. From the convenience of a car, feature-on-demand will improve comfort, multimedia, performance, and safety. Together, they will totally transform the user experience and push the boundaries of personalization, while opening up innovative business models and recurring revenue streams for automakers.
Subscription-based Vehicle Usership Models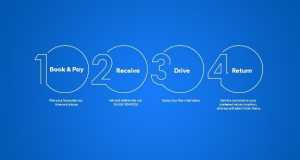 There could be a bright future for new vehicle ownership models like leasing and vehicle subscriptions. Highly workable contract durations, vehicle commitments that could be shorter than a T20 match, and easy vehicle swapping will represent the upside for consumers but high subscription fees would be a bump in the road. For vehicle subscriptions to be successful, automakers will need to bring in a business model that covers not only the premium needs of the market but also successfully caters to affordable, price-sensitive variants that can be easily accessed by the mass market. Moreover, there will be a need to consider including young used cars at an affordable price point.
Old will be Gold. Indeed
There will be a promising growth in the sale of old used cars in 2021. Growth will tag along with the rising appeal of online used car retail, which is anticipated to be jogging along at a compound annual growth rate of 9% between 2019 and 2025. Demand for used electric and hybrid vehicles is expected to be escalated.
The Pandemic Will Make Things Personal
With their purchase of compact small cars, first-time car buyers will swell revenues in markets like China and India. This will be reflective of more general, global trends where consumers fearful about infection risks will give a wide berth to shared and public transport in favor of personal mobility modes. Elsewhere, like in Germany, government subsidies and incentives offered as part of COVID-19 recovery packages will provide a fillip to electric and hybrid vehicle sales.
Health, Wellness, and Wellbeing (HWW)
Health, wellness, and wellbeing will be the spotlight features in cars in 2021. Not to be left behind, automakers will look into cutting-edge connectivity technologies to keep vehicle occupants in the pink of health. From features that detect the user's liquor intoxication, purify in-vehicle air, and analyze real-time pollution at street level, seats with massage functionalities – every part of the car will be reengineered with a view to keeping vehicle occupants safe and healthy. Not surprising then that we expect the number of connected vehicles with such features to increase at a compound annual growth rate of 25% between 2019 and 2025. Car companies will develop built-in, bought in and beamed in HWW features
Following the 3 R's
Automotive companies will look beyond Carbon-neutral factories to more fully embrace circular economy concepts and ideas of reducing, reuse, and recycle (3R's). Revolving as much by their commitment to developing sustainable vehicles as by environmentally-friendly regulations all over the world, the automotive industry will subscribe to the concept of 'Design and Dismantle'  principles at progressively initial stages of the vehicle development process with the goal of reducing subsequent waste.
Electric Vehicles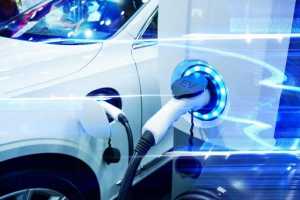 The magnitude of Electric vehicles (EVs) in terms of their number on the roads will be massive powered by a combination of increasingly stringent emission regulations and shifting consumer preferences. Eger to grab a portion of the huge addressable market for EVs, automakers will set their sight on achieving economies of scale by building modular, scalable dedicated EV platform architectures.
The Royal Rumble
The battle between fuel electric vehicles (FCEVs) vs battery electric vehicles will become fiercer. This year FCEVs will have the upper hand: they have 3-5 times the range of BEVs, recharge faster, and are truly clean in that water makes up their tailpipe emissions.  Automakers are plowing more money into FCEV development.
With a tough terrain behind them, the automotive industry will be looking to 2021 to jump back on the saddle and sail its way through the highway of growth.
By Mayank Vashisht | Technology Journalist | ELE Times