The grounds have been set for the 5G rollout, promising massive network capacity, ultra-low latency, and a more uniform user experience much greater masses. Not only this, 5G will enable the much anticipated 'connected industries' revolution. In short, the benefits and the humongous applicability of 5G across the industries and sectors, is not something that we are unheard of. For that matter, talks and discussions about 6G are already around the corner.
Test & Measurement companies are providing some incredible and very integral assistance to network companies so that the desired 5G deployment can be achieved in the most effective and efficient manner. ELE Times Sub Editor and Technology Correspondent Mayank Vashisht had the opportunity to have a very insightful conversation with Madhukar Tripathi, Associate Director, Optical Business & Marketing at Anritsu circling test and measurement use cases and challenges of the 5G rollout before the true 5G deployment. Excerpts: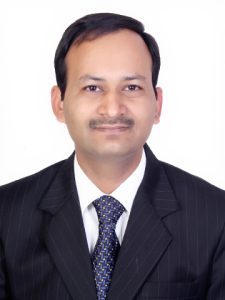 ELE Times: As mobile operators prepare to launch 5G, their intent is multifold: to obtain the highest possible capacity and to provide a diverse and efficient user experience. How is T&M enabling the operators to achieve this goal?
Test and Measurement Instruments are a very important part of the entire telecom ecosystem right from product design validation to production to deployment (I&M/O&M) testing. T&M community works closely with technology enables to identify test needs and provide a timely solution to requirements.
Before commercial 5G network, exclusive lab testing ensures product quality and network integration with 4G network. For example, chipset and mobile vendors need a 5G network during the R&D stage and Network Simulator is a right-to-test instrument for testing the new 5G chip and its integration with other modules.  Various handovers, UE Performance, Standard compliance, Inter-RAT, Intra RAT testing is possible with Network/ Base Station Simulator.
5G networks have unique specifications such as High Speed, ultra-reliable, low latency, MMTC, MIMO, Beamforming, etc. as per 3GPP specs and test instruments are designed to meet this specification and compliance by all suppliers.
ELE Times: What are the several areas in which testing and measurement will assure assistance in the 5G ecosystem, given the Indian vantage point in the next 12 months?
Testing is a very equally important part of any network – be it 5G or legacy network. Accurate, proper, cost-effective, time-efficient testing helps network equipment manufacturers and ecosystem partners in various stages of the product life cycle right from design to beta version validation, integration, R&D, or production or field /live network testing. For a complete call or data service entire network plays its role and all elements of networks are tested in all stages of R&D, production to field deployment, and maintenance using various test and measurement tools.
Testing can be further divided into some steps like:
Functional testing
Load testing
Performance testing etc.
India having wide geography will have a mix of telecom networks (co-existence of 5G with 4G and 3G network), so telecom service providers need a test instrument that supports the technology of today and tomorrow. At the same time test instrument must be very easy to use and automation enabled. Software-controlled test instruments or test instruments automation will reduce testing time in production, regulatory compliance, and validation phases. This ensures leadership in the market and increases market share by launching products in time.
Customer experience, Network Quality, etc. is validated by various means of testing and helps service providers to earn more RoI, etc. At moment Indian operators are under the trial mode of the 5G network and its use cases. This is a good opportunity for them to understand network issues, how to address them when it comes to actual mass-scale deployment. Therefore, the test instruments will play an important role during the trial.
There are very high interferences in 5G due to a huge number of connecting devices. The main challenge in the 5G network is to mitigate that interference from the network for better throughput and better communication. The test instrument is able to locate interference sources in less time. It will help service providers to keep customers happy and no call drop or internet down.
ELE Times: What are the various 5G test methodologies for 5G test scenarios?
5G test methodologies vary from use case to use case and network element under test. Test methodology for the wired networks will be different and the wireless network will be different. 1st phase of 5G is NSA- Non-Standalone while going forward 5G network will be SA -Standalone. So 5G devices must be tested considering this point.
For 5G devices, testing is performed in signaling and non-signaling mode. Non-signaling testing is conducted at nearly every stage of product development, although it is highly targeted and optimized for use in manufacturing. Signaling testing is extensively used during product development stages like R&D and DVT and uses a base station emulator to establish an end-to-end user plane call with the device under test (DUT). 5G devices will be equipped to support advanced functionalities like eSIM, multi-SIM, exceptionally high throughput, extreme mobility, co-existence with other connectivity technologies, voice-over NR, and video over NR, which would make a real-world scenario testing all the more necessary pre-deployment.
The test instruments should be able to perform testing in less time and in an easy manner. GUI for Test Instrument should be very easy and test instruments automation will make the job easier. Simple GUI will bridge the skill gap for new technology measurement techniques. Testing automation will be a key requirement to test 3GPP specs in a shorter time and roll out the network.
ELE Times: mmwave technology is by no means a new technology now, what new innovations are T&M companies seeking to match up with the latest trends of mmwave requirements? Please enlist broadly, some of the major challenges while testing for mmwave.
mmwave technology is getting more traction now due to being an integral part of 5G technology. Millimeter-wave has many applications in 5G, automotive RADAR, 60 GHz WI-Fi (WiGig), Point-to-Point Links (P2P), Security, and Defense sectors.
Testing a 5G networking is channeling & complex due to new network architecture and features. Ultra-reliable, High-Speed Data, Low Latency are key 5G technology features that need new network elements to support such as Massive MIMO, beamforming, etc. At the same time, legacy network co-existence makes the test environment more challenging.
Over The Air (OTA) is a very important measurement for 5G technology. Propagation loss is measured as a key parameter in mmwave testing. Higher frequency transmission has higher propagation loss, measurement repeatability, and field testing challenges.
The loss of a signal propagating at RF and microwave frequencies is proportional to the frequency (f) and distance (d):

At mmWave frequencies, there is additional attenuation from components of the Earth's atmosphere, such as oxygen.
mmWave connections require significantly more care than at lower frequencies. Connector interfaces should be inspected with a microscope and cleaned before each use. Connectors should be tightened with a torque wrench to the proper specification (i.e., 8 lbs-in maximum).

Overcoming mmWAVE Test Challenges
Spectrum analyzers are often used to measure the path loss of a proposed wireless link. The setup comprises a test source with antenna and spectrum analyzer with antenna, placed at realistic locations. At lower frequencies, a bench instrument on a cart with the antenna elevated on a pole and fed with a coaxial cable is used. At mmWave frequencies, a similar approach with a long cable run results in a significant loss. For example, at 70 GHz, a 3 m cable has more than 20 dB loss, reducing measurement range and accuracy. Also, the loss and phase characteristics of cables vary with temperature, which adds to the uncertainty. To address this, a portable spectrum analyzer can be connected directly to the antenna and elevated above the control PC, using a USB extender cable to interface with the analyzer.

Reducing the number of connections in a test system reduces measurement error and the possible points of failure, including dust or dirt affecting the return loss of a connection. It also minimizes the chance for imperfections that cause test system impedance to vary from 50 Ω. Each connection in the system (male to female connector pair) will add uncertainty, and mmWave connectors and cables are particularly sensitive. They must be handled carefully to ensure accurate measurements.
Precision, low-loss cables can improve system performance.
Mayank Vashisht | Sub Editor | ELE Times