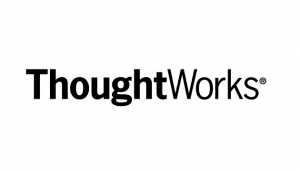 ThoughtWorks, a software and digital transformation consultancy has been recognized as a leading service provider, earning Winner's Circle designation in HFS Research's 2018 Blueprint Report, Software Product Engineering Services.
The report issued by HFS Research, a Services Research Company provides a market overview and evaluation of leading service providers across the software product engineering services value chain, new product development, product sustenance, product testing, product deployment, product support, and product management services. ThoughtWorks is positioned amongst the top five vendors on the innovation and execution axis in the report.
"ThoughtWorks is in the Winner's Circle of our Software Product Engineering Services Blueprint because of its strong execution and innovation capabilities," said Pareekh Jain, Senior Vice President, HFS Research. "ThoughtWorks' consulting-led delivery approach, highly educated workforce, excellent customer relationships and strong software product engineering thought leadership has provided an edge over the other companies", he added.
"ThoughtWorks collaborates with digital-first companies, software providers and large enterprises to help them become truly digital", said Sudhir Tiwari, Managing Director, ThoughtWorks India. "We bring together the best in design thinking, software development, agile practices, continuous engineering, and highly skilled technologists to embed technology at the core of our clients' business. The recognition is important and validates our 'technology at core' mindset to solving our clients' business challenges and helping create new opportunities for growth."