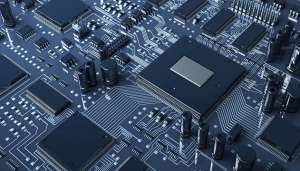 With technology widely-recognised as the best in-class for 3D automated optical inspection, CyberOptics is a proven solutions provider to customers around the world. ELE Times caught up with Dr. Subodh Kulkarni, CEO of CyberOptics, to get the lowdown on current trends, the latest tech and where he sees things heading in the future. Excerpts from the interview: 
ELE Times: What are the core customer requirements across surface mount technology (SMT) and semiconductor markets?
Subodh Kulkarni: Regardless of whether it's for automated optical inspection, solder-based inspection, semiconductor tool measurement or parts inspection, our manufacturing customers have a lot in common. Although they may operate in industries from consumer electronics to aerospace, automotive, to medical devices and many more, they're all focused on increasing operating efficiencies, production yields and quality.
As a company, our primary goals are to save our customers time and expense and through our pioneering sensor technology, they have the means to strengthen their competitive positions as the demands for higher accuracy at faster production speeds increase.
ELE Times:How can one differentiate CyberOptics from its competitors?
Subodh Kulkarni: Basically, in a number of ways.Our technology leadership stems from our sensor expertise, sophisticated algorithms, rich patent portfolio and our daily commitment to continuous advancement. A good example of this is our proprietary 3D Multiple Reflection Suppression (MRS) technology, which enables microscopic-level inspection at production speeds, and which we now deploy in all of our market segments. We've invested a lot in this technology and feel that it is a genuine differentiator to alternative technologies that are available on the market.
ELE Times:That sounds interesting – can you tell us how that works, and what makes it unique?
Subodh Kulkarni: MRS sensor technology basically enables metrology-grade accuracy by inhibiting optical measurement distortions and reflections. So, essentially, what we're doing is digitally 'tagging' the light to ensure we supress the multiple reflections and enable high-quality measurement and inspection reports.
Conversely, most of our competitors are using systems comprising a single camera and multiple projectors in series, but our solution reverses that by incorporating multiple cameras and a digital projector. Effectively, it's like they are using vacuum tubes while we're using anew transistor, which totally tips the balance in our favour in terms of speed and accuracy.
The attributes of MRS technology are underscored when you consider that it's now at the heart of the world's cell phone manufacturing inspection systems and is increasingly used in various applications where highly accurate inspection is critical. We are also evaluating potential applications in the large front-end semiconductor market as we see it as a significant opportunity in which to leverage the unique combination of speed and accuracy.
ELE Times:What are the main market drivers that are influencing where optical inspection technology is headed?
Subodh Kulkarni: As regards the SMT market, it's essential to maximise yields given the decrease in size of electronics packaging and the increase in density of printed surface boards. There's definitely a greater need for precision accuracy and speed that continues to drive the market shift to 3D optical inspection requirements and the latest solutions on the market are geared towards meeting these requirements. These include our own offering which maximises ROI and line utilisation by using multi-view 3D sensors that capture and transmit data simultaneously to enable the fastest 3D inspection in the industry.
We're also increasingly finding that many of our customers – be they manufacturers of PCBs, semiconductors or consumer electronics – want fast and accurate X,Y and Z measurements of the various different features they have in their circuits and devices.
ELE Times:Why is this information so important and sought after by electronics manufacturers?
Subodh Kulkarni: As I mentioned previously, circuits are becoming more complex, and parts are getting smaller. Metrology always played a big role within the semiconductor industry and when you're manufacturing such minute and advanced parts, it is a crucial stage of the whole inspection process.
Not only is it important, but we're finding that customers are demanding more and more of it, particularly the high-end customers. It's no longer enough to say whether a part is good or bad from a simple pass/fail inspection report; customers increasingly need to know why and how.
And of course, it stands to reason that the faster the manufacturer can obtain measurements, the faster they can analyse it, make the necessary design changes and continue production.
ELE Times:So, looking ahead to what lies in store, can you share your predictions on any trends or opportunities?
Subodh Kulkarni: One thing that we have noticed is that, to some extent, the SMT and semiconductor markets appear to be blending into one, due to the emerging area of advanced electronic packaging. A good example are the latest smartphones, like the iPhone X, or Samsung Note S9, which instead of incorporating a traditional PCB, instead accommodate an advanced package that Apple and Samsung have put together.
I think this is a good indicator of where we're heading and I believe that the PCB industry is going to change dramatically for this kind of advanced electronic packaging, where accurate measurement will be vital to ensuring yields are high.