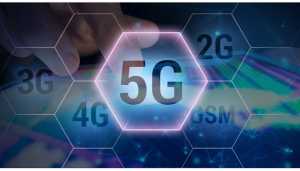 The Test and measurement industry is expected to witness huge opportunities in the fastest growing sectors like automotive, 5G and, industries. Moreover, demand from medical device sector is also set to increase in the next decade. ELE Times' Soumyarendra Barik caught up with Andreas Pauly, Executive Vice President, Test and Measurement, Rohde & Schwarz GmbH & Co. KG and Yatish Mohan, Managing Director, Rohde & Schwarz, India to understand the firm's positioning in the Indian market and how prepared R&S is to embrace the next wave of evolution in the T&M sector. Excerpts:
ELE Times: Since the Indian market is a growing one, it becomes extremely unpredictable. Did you have any special strategies for the Indian market?
Andreas Pauly: We ensure our strong foothold by facilitating our customers to focus on their test tasks rather than worrying about test equipment. We design our equipment to offer high performance and all the necessary test features, to make the daily job of our customer as easy as possible.
Quite a few numbers of prime technology firms like Intel and Qualcomm have been investing heavily in India for the last three decades and are doing a lot of R&D tasks in India. As we are working closely with them, it is important for us to be in India to reach out to the site of the customers and sit with them each and every day to have them fulfil their tasks. Moreover, we not only provide solutions to the Indian technology industry but also our application engineers, researchers, and even sales team members in India can customize the solution as per the customer requirements.
Yatish Mohan: We expect the Indian market to open up a lot in the next 5 years. Therefore, besides our offerings for existing application areas we are also planning to offer T&M solutions considering the emerging business application requirements. For example, cybersecurity to curb stolen data challenges etc. Even if a R&S equipment is bought today, it will cope up with customer needs up to the next 4 to 5 years.
ELE Times: Tell us a bit about the new trends in T&M in the backdrop of your product portfolio and how you'd want to expand it further?
Yatish Mohan: Increased electronic device adoption — Advanced devices require equally advanced T&M processes. The development and functionality of innovations will continue to be spurred by superior testing. Autonomous driving, 5G, Internet of Things (IoT), data centers, power applications and new high-speed digital standards are the growth drivers for the test and measurement industry over the next five years.
According to the latest study on Global Electronic Test and Measurement, Forecast to 2022, the growth wave will span across technologies and cover the entire product life cycle – from research and development to manufacturing and quality assurance.
The same study also mentioned that the great opportunities will arise from the high frequency applications – they will fundamentally change the face of the test and measurement market over the next decade.
Andreas Pauly: Test and measurement industry will see huge opportunities in the fastest growing sectors like automotive and industrial. Moreover, demand from medical device sector will also increase. In the next five to ten years, we would see many things happening whether in the wireless technology or application. For example, Internet of Things is one of the key driving factors. In wireless technology, the emergence of 5G is going to change the for people's live at large.
The emergence of "5G" and greater need for interoperability are the top two emerging trends in the global test and measurement market.
ELE Times: 5G is predicted to be a key market for T&M. How are you positioned in that market?
Andreas Pauly: Two key features in 5G NR are especially important for the realization of higher data rates than in LTE: the use of millimetre wave frequencies (up to 100 GHz) and support for significantly higher signal bandwidths. In particular, 5G NR supports signal bandwidths up to 100 MHz for carrier frequencies below 6 GHz and up to 400 MHz for frequencies in the millimetre wave range.
These ambitious features bring new challenges for development engineers. Designing power amplifiers that exhibit the necessary characteristics (e.g. linearity) is not trivial and may necessitate new design approaches (e.g. digital predistortion). The circuit is needed to generate frequencies in the millimetre wave range. This requires careful design and selection of components in order to reduce the effects of phase noise introduced by mixers and multipliers. Beamforming also requires very good amplitude and phase synchronization between antenna elements in active antenna systems.
Yatish Mohan: The high frequencies intensify the challenges for test and measurement methods. The short wavelengths and higher losses in circuits necessitate tight integration, making it impractical to supply connector ports for testing. At the same time, the effects of connectors and test fixtures become non-negligible, potentially affecting the validity of conducted measurements.
Continuously updated test and measurement equipment from Rohde & Schwarz helps the industry quickly bring 5G NR solutions to market. Developers, for example, urgently need suitable signal sources and analyzers. We offer new software for 5G NR signal generation and analysis. It simplifies generation of uplink and downlink 5G NR signals for all testing needs.
Andreas Pauly: A signal generator for 5G NR needs to be able to generate extremely clean wideband signals with excellent EVM over a wide frequency range. This requires the signal generator to exhibit outstanding spectral, phase and amplitude characteristics. To overcome high path loss at millimetre wave frequencies, very high RF output power is also necessary. The R&S SMW200A vector signal generator fulfils all these and other requirements resulting from 3GPP Releases.
With 5G NR, signal analysis bandwidths of at least 1 GHz become necessary in order to capture the interaction of multiple component carriers. The R&S FSW-B1200 option provides 1200 MHz of internal analysis bandwidth for the 43 GHz and 50 GHz models of the R&S FSW series of signal and spectrum analyzers.