Electrical Industry requires several test and measurement tools so that the quality and output of the Power generated can be monitored and controlled effectively and also these test tools are of immense help in preventive maintenance.
The automated test equipment (ATE) solutions or PCB Troubleshooting and Diagnostic Equipment for the PCB modules used in the control and instrumentation systems of the electrical industry helps in in-house maintenance and it ensures that the various systems used in the Power Plants are up and in perfect running condition.
PCB Test and Diagnostic Equipment today are designed to test the legacy as well as new technology PCB modules with multiple test methodology approach.  These testers come with device library support which enables testing of digital, analog and mixed signal ICs functionally in the out circuit (as a loose component) or in the soldered condition. Custom ICs, discrete components can be tested using V-I Signature analysis. The testers offer more automation to reduce time taken to test a PCB module and to ensure repeatable and reliable test results.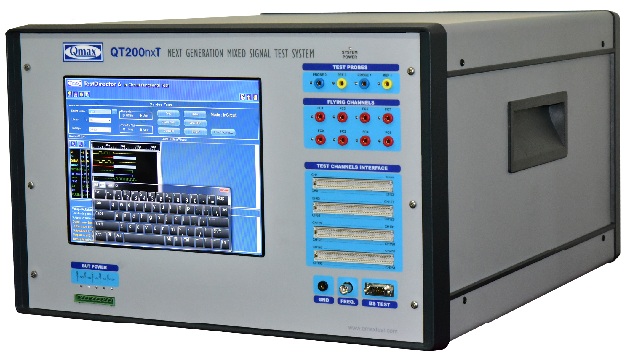 Solutions such as Automatic Power Quality Analyzers can accurately measure MW, kVAR, MVA, PF plus the voltage and current of the 3 phases), Displays Active Power (kW), Apparent Power (kVA), Reactive Power (kVAR) and Power Factor, Current measurements typically  up to 1200A and Voltage measurements to 600V, MWH, MVAh, MVARh energy measurements and the user can have data logging up to 30,000 measurements.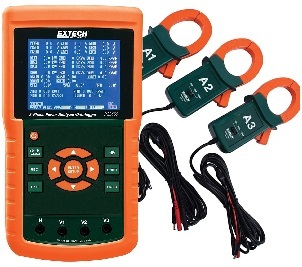 Figure 2: Extech Power Quality Analyzer
High-resolution differential USB oscilloscopes are useful for the electrical industry since they offer accurate and detailed measurement for a multitude of applications. With Key features such as
4 fully differential high-impedance inputs
20 MHz bandwidth
Flexible 12 and 14-bit resolution
256 MS deep memory
They help in typical applications such as:
Non-ground-referenced measurements
Safe probing 1 phase and 3 phase voltages & currents
Mains quality testing
SMPS design
Hybrid and electric vehicle design
Motor drives and inverters
With a differential oscilloscope, measurements are made between two high-impedance inputs, allowing measurements to be made across components and test points where neither side is grounded. Differential inputs also reject common-mode noise: noise picked up equally on both high-impedance inputs is rejected.
Each of the four input channels on the Differential Scope features an intelligent probe interface that detects and identifies compatible probes, and powers them where necessary. Each channel can have its own choice of voltage or current probe.
Humidity / Temperature measurement & Dew Point Recorder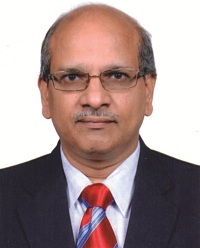 This paperless chart recorder provides simultaneous digital and graphical display of relative humidity and temperature. The display also shows dew point, date and time and Min/Max measurements. Stored readings can be recalled on the display or downloaded to a PC to obtain a permanent record. Provisions for wall mounting or the control panel swivels to act as a desk stand. The user can set audible and visual alarms with High and Low limits for humidity and temperature.
Simultaneous numerical and graphical display of Humidity and Temperature readings, plus Time and Date
Measures Humidity (10 to 95%RH) and Temperature (-20.0°F to 140.0°F) plus calculates Dew Point
Large dual graphical LCD displays with adjustable vertical and horizontal TAC resolution
Internal memory records up to 49,000 data points and can be transferred to a PC via RS-232 serial port for further data analysis
LCD indicates percentage of memory remaining
Triple Axis EMF Tester is designed to provide a quick, reliable and easy way to measure electromagnetic field radiation levels around power lines, electrical appliances and industrial devices. Provides three axis (X, Y, Z direction) electromagnetic field measurement. Calibrated to measure EMF radiation at wide bandwidths from 30 Hz to 300 Hz. It comes with sensor with 3 ft. (930 mm) cable.
Sound level meters can be used to test and measure Soundproofing and Custom Noise Control Solution. Data logging Sound Level Meter meets ANSI and IEC 61672-1 Type 2 standards. It has three measuring ranges from 30 to 130 dB with 1.4 dB accuracy. In addition to the LCD digital display, an analog bar graph provides easy viewing of fast changing sound levels.
Data Acquisition Systems and Machine Condition Monitoring Systems and Services are also an important test and measurement technology required for effective operation and predictive and periodical planned maintenance of the plants. A simple three-channel data logger that uses industry-standard current clamps.  Simply connect to your PC via USB or Ethernet, run the supplied software and you can monitor and log current for a wide range of applications.
Suitable for single or three-phase alternating currents
Non-invasive measurement
High resolution and accuracy
No power supply required
USB and Ethernet interfaces
Run multiple units on a single PC
DC Programmable Power supplies and AC Programmable Sources, Programmable electronic loads are some of the essential test and measurement solutions for the electrical industry testing applications.
Battery Testers Batteries used as the last line of defence in the power plants can be tested using high tech in-line Battery testers that help to exactly find out what is the remaining life of the batteries in the bank and preventive maintenance can be carried out so that break out situations are avoided and replacements costs are minimized and optimized to a large extent. In this equipment constant current electric discharge is done to the full current capacity of the battery in 0.5 seconds. Then discharge voltage and remaining voltage are measured automatically. Measured data is transmitted to the PC or laptop and analysis of the life expectancy of the battery is done accurately and graphical data reports are available to the user for future reference and records.
Phase Presence and Rotation Meter is another useful test instrument for the electrical industry applications. It is combined with a 3 Phase Motor Rotation Tester. It is the quickest and easiest way for servicing, repairing and electrical maintenance of 3 phase systems and 3 phase rotating machinery. It can be utilized on a 3 Phase Powered System (the supply side) or on a Three Phase Un-powered Motor (the load side) without having to worry about damage to the tester. When utilized on a Three Phase Un-powered Motor, the instrument is then utilized as a 3 Phase Motor Rotation Tester. When utilized on a 3 Phase Powered System, this instrument is a rotary field indication instrument which display all three Phase by lighting up it's corresponding LED. It displays the rotation (clockwise or counter-clockwise) on a LED. When utilized on a 3 Phase Un-powered Motor, it is also possible to determine the motor connections U, V, W without a live circuit to avoid subsequent damages of e.g. pumps to reversed motor rotation. It displays the rotation (clockwise or counter-clockwise) on a LED.
Digital Earth Resistance Meter (Earth Ground Meter) is an invaluable tool. This easy-to-use meter is very useful to electricians and contractors who need to ensure the "ground" quality and effectiveness of buildings, structures, equipment or electrical systems. A good earth ground is required for new buildings or structures needing to pass required electrical safety codes .Older buildings can lose a good, effective earth ground connection over time. This can also happen after a building or structure has been struck by lightning.
This type of meters generally measures
Earth Resistance (20/200/2000 ohm ranges)
Earth AC Voltage to 200VAC (40 to 500Hz)
Timed function test turns output off after a 3 to 5 min continuous test
2mA Measuring current measures resistance without tripping circuit breakers
IEC 1010 CAT III 200V / CE Standards testing
True RMS Power Clamp Meters provides safe, non-invasive measurements typically up to 2000 Amps AC, and measures up to 1000 Volts AC/DC utilizing the pair of standard test leads. This type of portable, battery powered clamp meters measures the most common ACV, DCV, ACA & DCA needed to troubleshoot residential and small commercial electrical systems. These True RMS AC/DC Clamp Meters offer Full range MultiMeter functions with high resolution to 0.1µA/0.1mV
The category IV clamp meter, 2000-Amp, TRMS AC/DC Clamp Meter has a rugged 2 inch. jaw that accommodates two 500MCM cables. A built-in full-function DMM can measure AC/DC Voltage and Current, Resistance, capacitance, frequency, Duty Cycle, Diode and Continuity. Measurements are displayed on the large 4000 count backlit display for easy viewing in dimly lit areas. Additional features include DCA push button zero, Data Hold, and Relative function.
Combination Photo Tachometer/Stroboscope is a 2-in-1 Meter with stroboscope to analyze rotating objects and Tachometer to measure rpms, Perform Tachometer RPM measurement, Stroboscopic speed and motion analysis with the Combination Photo Tachometer and Stroboscope. Unique display reverses character direction depending on which measurement mode you is using. Tachometer memory stores last, max and min readings for recall. Strobe features course and fine flash rate adjustments.
Heavy Duty Industry grade Electrical Test Kits are another test and measurement tool useful for the Industry.
It typically offers the following capabilities: Industrial grade CAT IV-600V, at least 4000 count display waterproof drop-proof rugged multi-meter with True RMS functions
Dual Range AC Voltage Detector (24 to 1000VAC/100 to 1000VAC) + Flashlight with Audible/ Visual indication double-molded housing and CAT IV-1000V safety rating, Professional Test Lead Kit with CAT III-1000V safety rating, Type K thermocouple bead probe and banana input adaptor
Heavy Duty Industry Grade DMM for the Electrical Industry 
Ideal for industrial / plant maintenance and electrical contractors. The heavy duty DMMs offer advanced multi-meter functions, high accuracy (0.06%), True RMS precision plus an integrated infrared thermometer. The DMM protects users with Category IV-600V and Category III-1000V safety ratings. It is capable of measuring voltage, millivolt, current, resistance, capacitance, and frequency plus diode and continuity tests. Added functions include Min. / Max, Average, Hold, Relative, Peak Hold and "quick-note" memory for 3 readings. Thermocouple temperature readings are complemented by an infrared thermometer for safe, non-contact temperature measurement (30:1 distance to spot ratio). Built-in IR simplifies the identification of overheating motors, electrical panels, and other components from a distance and without a separate thermometer.
Apart from individual test and measurement products today Project Companies offer comprehensive Consultancy, Development, Production, Installation and Maintenance of PCB Test and Diagnostic , Measurement and Calibration Solutions Lab  including special purpose  for test benches for Motor Test, AVR Test Bench  and Switch gear Test Benches. Project companies offer this as a total turn key solution including running of the Lab for the first few years till the in-house expertise is developed.