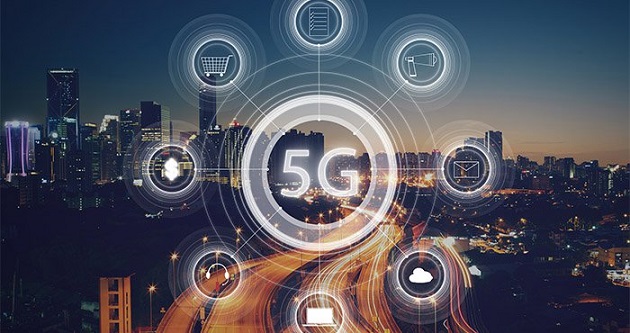 The distressed telecom industry has called upon the government to make policy changes to help lower cost, including that of spectrum, make it easier to do business, by smoothing the process of laying fibre for instance, and enable greater levels of digitisation to help usher in 5G technology at the same time as the developed markets. 
"You do not need high price for spectrum going forward. A reasonable and fair price (is needed) so that you have additional capital to operationalise that spectrum and realise India's 5G objectives," Reliance Jio president Mathew Oommen said at the ET Telecom India Mobile Conclave 2018.
Industry representatives called for a review of the policies keeping in mind that the sector was looking for a data revolution, just as it was struggling for connectivity in 1997-1998, and grappling with issues of poor voice quality in 2006.
"The nature of telecom network and services has become drastically different. Telecom has now become the backbone for all services," said SK Gupta, secretary, Telecom Regulatory Authority of India (TRAI).
Gupta said the sector regulator has brought to the fore issues on licensing framework and spectrum licence fees, and that these policies need to be reviewed by the National Telecom Policy 2018 that is expected to be rolled out shortly. He assured that the Indian telecom industry would not be laggards in adoption of 5G.
However, other sector representatives said that execution at the ground level was more important than discussing the advent of latest technology. "Cost of doing business and ease of doing business are equally important," said P Balaji, Vodafone India's director for regulatory, external affairs and corporate social responsibility.
"We need to move into the next level of execution where there is more accountability, like fibre being allowed, ducts being part of natural course of laying roads and buildings not being given permission till they are digital. Sunset of services is less important than facilitating of new ones," he said.
At the conclave, senior executives also highlighted that consumer demand was pushing companies to embrace digitisation. "The entire digital strategy should be consumer-first. To understand future needs of consumers and resolving issues, we have to proactively fix consumer issues," said Bharti Airtel's group CIO Harmeen Mehta.
The executives discussed how operators would need to tap into other revenue opportunities as margins shrink. Vodafone India CIO Meenakshi Vajpayee said telcos were seeing the average revenue per user fall and networks choke amid a more demanding subscriber base.
"Open-source and higher degrees of virtualisation may be the answer to meeting consumer needs. We are in interesting times," she said, adding that the lines between the telcos and IT were blurring.