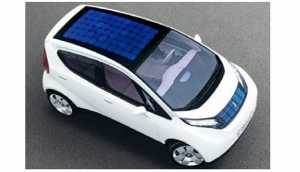 The Nagpur Smart and Sustainable City Development Coporation Limited (NSSCDCL) is not too far to contribute towards the Central Government's initiative to replace 100% vehicles with electric vehicles by 2030.
The collaboration of a France-based company Solstyce SAS and NSSCDCL has decided to conduct a study for running all the vehicles in the city on electric, including solar power, in the next ten years. Three electric charging stations would also be set up to be operated for one year.
"It will be a prospective study regarding electrical mobility in the city in coming 10 years. A proper plan will be chalked out followed by implementation in case the study finds the feasibility to run the e-vehicles in the city," said Ramnath Sonawane, CEO, NSSCDCL.
According to a proposal by Solstyce SAS, one of the three charging stations would be solar powered. It would be the country's first one. The funding of the entire study as well as the functioning of charging stations would be taken care by Solstyce SAS.
Currently, 83 e-cabs are operated by Ola. Few days ago, a Hyderabad-based company donated one electric-run bus to a senior citizens' organization with the initiatives of Union Minister Nitin Gadkari.
In another green initiative, NSSCDCL board passed the proposal to implement Urban LEDS-II (low emissions development strategies) in association with New Delhi-based ICLEI. The project is titled as 'Accelerating climate action through the promotion of Urban LEDS-II'.
The garbage transfer stations have been planned to ensure garbage not dumped anywhere in the city on surface layer. The process to appoint two new operators for collection of garbage from doorsteps is going on. The agencies will operate and maintain the stations.