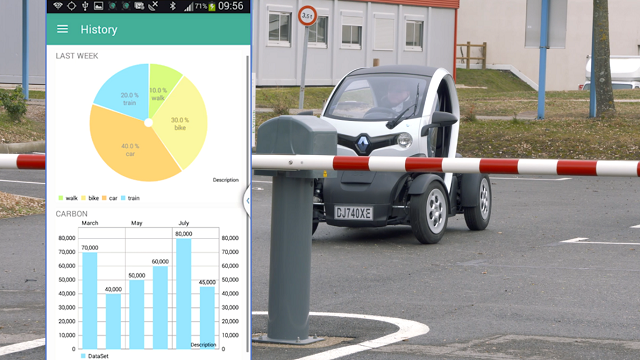 Leti, a technology research institute of CEA Tech, on June 13 announced the world's first wearable stress-monitoring device that enables customized recommendations for stress-free travel and indicators for improving public-transportation safety. Leti scientists will demonstrate this device and a smartphone-based mobility observer developed in the Horizon 2020 Programme at the 12th ITS European Conference in Strasbourg, France, June 19-22.
The non-invasive, stress monitor is a wristband device designed for truck and train drivers, airline pilots and travelers. It enables:
Real-time journey planning specific to each traveler
Smart emotional surveying to improve transport and mobility comfort and safety
Awareness of mobility wellness for specific social groups, such as seniors
Suggestions for new services and applications for transit agencies
Professional driver and pilot monitoring and biofeedback during training and practice.
Using sensors typically integrated into wearable items, Leti's stress monitor provides real-time data-fusion processing that automatically estimates each person's stress levels regardless of their activity level. It collects data with an embedded alogorithm and several miniaturized sensors like accelerometers, photoplethysmography sensors and electrodermal-activity sensors.
The databases for comparing results were built by Leti and the Laboratory of Psychology and NeuroCognition (LPNC) in Grenoble. The collected data are sent anonymously to the cloud where they can be used to improve both safety and comfort for users and, in some cases, for the general public.
For example, transit agencies can collect and analyze passengers' comfort information and take appropriate actions to eliminate potential problems. If customers experience higher stress than usual while getting off at a specific bus station, e.g. at a dangerous intersection, the agencies could follow up that finding with a study to verify the cause and provide a remedy.
The biofeedback from pilots, truck drivers and train engineers also can be used to improve safety. After graduating from simulators to real equipment during training, wearing the device will signal stress levels and indicate they should return to the simulator for more practice on certain aspects of their complicated jobs.