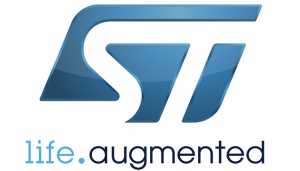 STMicroelectronics, a global semiconductor leader serving customers across the spectrum of electronics applications, announced that it will release second quarter 2019 earnings before the opening of trading on the European Stock Exchanges on Thursday July 25, 2019.
STMicroelectronics will conduct a conference call with analysts, investors and reporters to discuss its second quarter 2019 financial results and current business outlook on July 25, 2019 at 9:30 a.m. Central European Time (CET) / 3:30 a.m. U.S. Eastern Time (ET).
A live webcast (listen-only mode) of the conference call will be accessible at ST's website, http://investors.st.com, and will be available for replay until August 9, 2019.
For more information, visit: www.st.com