Since the first digital transformation, automotive industry has embraced the Model-Based Design to address the challenges caused due to growing software and system complexity. While second digital transformation is seen as the era of resolving the conundrums of the first one, it is the era of Software define vehicles (SDV). SDVs are redefining how we think of automobiles? Introduction of ADAS built on cutting edge AI software, improving sensors algorithm and design innovations are all part of digital transformation accumulated to make your driving experience a better version from your earlier encounters.
SDVs have benefits that keep you connected by streaming data of current state of vehicle, system and internal environment. To talk about this transformation on more technical terms, our ELE times Sub Editor & Correspondent Sheeba Chahaun had a conversation with R Vijayalayan, Manager, Automotive industry and control design vertical application engineering teams, MathWorks India & Frank Schirrmeister, senior group director, Solutions and Ecosystem, Cadence Design Systems, Inc to expound on the topic further.
Excerpt: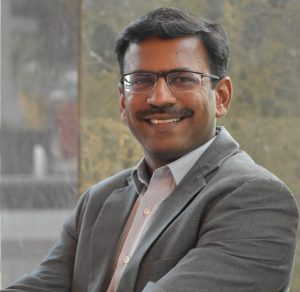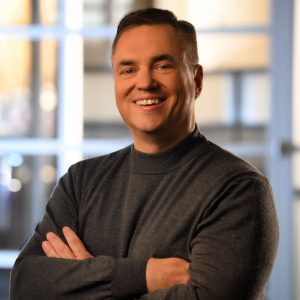 ELE Times: How has the industry changed from a predominately static, hardware-based machine to an evolving software-centric electronic device?
R Vijayalayan, Manager, Automotive industry and control design vertical application engineering teams, MathWorks India said that in the "first digital transformation" that played out in the last two decades, software was used to enhance the hardware. However, as we go down the journey of delivering on the four mega trends of Connected, Automated, Shared and Electrified (CASE) our reliance on software is set to increase thereby leading us to era of second digital transformation. In the "second digital transformation" software will define and differentiate the features of the vehicle; making hardware more of a commodity.
When it comes to second digital transformation, automotive organizations are focused on building vehicles that are connected and smart. This transformation also needs OEMs and Tier-1s to rapidly reinvent themselves as software centric organizations moving away from traditional mechanical centric approach. There will also be shift in the OEM-supplier relationships with more focus on software integration coming partially from OEM and partially from supplier. For the entire industry while the software complexity is exploding, the productivity has unfortunately not progressed at the same pace.
The systematic reuse of models is a basic principle of Model-Based Design, where models form a digital thread connecting development, design optimization, code generation, and verification and validation. Today in the second digital transformation i.e. era of software defined vehicle, we see Model-Based Design extending agile principles to the development of systems that include physical components as well as software. Simulink from MathWorks integrates with Jenkins™, Jira, Git™, GitHub®, and other tools. This lets the teams use models instead of documents to collaborate across teams, integrate their development in continuous integration, build, and test processes and scale development using a combination of desktop and cloud resources.
While talking on the same Frank Schirrmeister, senior group director, Solutions and Ecosystem, Cadence Design Systems, Inc commented that the megatrends of electrification, autonomy, and digital cockpits have led to fundamental architectural changes in future automotive architectures. While the growing amount of software in cars has been discussed for the better part of a decade, it has been very distributed. We are now looking at fundamental changes, making cars essentially data centers on wheels with purpose-optimized silicon implementations, zonal architectures, and very challenging requirements on networking and storage.
ELE Times: Are software-defined-vehicles (SDV) better suited in terms of safety, in-vehicle experiences and services-over the air than the former hardware versions?
R Vijayalayan responded yes, a software defined vehicle will certainly enhance every aspect of mobility. Let us take the case of Automated Driving/Driver Assist Systems, where we have cutting edge software built on Artificial Intelligence to perceive the environment to a great degree of detail. Driver assist systems supplements the driver's decision-making ability making it possible to overcome difficult driving conditions such as weather, traffic jams etc. or even warn the driver for errors which overall enhances the safety of mobility in real time. The same is true for in-vehicle experience where software can greatly improve the experience via personalization and improved infotainment.
However, for automotive R&D organizations this SDV transformation also means transformation in engineering the vehicles. Let us look at some of these. Software demands extensive validation demands: An AD software stack must be driven millions and maybe even billions of kilometers to prove out safety. Vehicle architectures itself must change to accommodate the many software functions and manage complexity.
As a simulation partner, MathWorks is investing in various areas to strengthen R&D in aspects such as creation of complex scenarios, building sensor models with the required fidelity, creating virtual test benches for closed loop simulations, improving the AI algorithms for perception, improving sensor fusion algorithms, generating code for GPU targets to name a few. As engineers have the right frameworks for development and validation this will pave the way for confidence from an engineering standpoint to offer higher levels of autonomy.
Simulink enables engineers to develop software agnostic of the hardware and we are continuously investing in streamlining the workflows and development of new products and capabilities to meet the requirements of future vehicle architectures.
Frank Schirrmeister commented that functional safety requirements around ISO 26262 are a critical aspect for electronics development. They have required updated product flows combining cross-functional digital and analog elements to drive silicon development from the top-down—for instance, documented in the recent roll-out of our Cadence Functional Safety Solution. Many driver-assist functions rely on electrification and the digital signal processing that generates driver-associated insights and warnings. Improved in-car experiences heavily rely on advances in the digital cockpit, allowing over-the-air updates and personalization of the driving experience. In addition, increased connectivity and associated car data will improve aspects of predictive maintenance.
ELE Times: Can SDV be continuously optimized once the vehicle is out of the factory? What are the major benefits it serves over the other?
R Vijayalayan quoted that keeping with the theme of software defining the vehicle, OEMs have the unique opportunity to update the vehicle with software features, fixes which is Over the Air (OTA) making an automobile a perpetually upgradable machine. The benefits are obvious:  drivers can purchase newer features creating newer revenue streams, fixing issues is possible without costly recalls and to the consumer the vehicle is an evolving product that can be state of the art.
Once again, let us ask what this entails for engineers. Traditionally the auto industry used a "V" cycle for software development, which served us well, but this is a more static approach. With the promise of our vehicles to be perpetually upgradable we need a process where development engineers can work closely with IT and operations to deploy functions with agility. This process is called "DevOps."
Frank Schirrmeister said with continuous improvements in software algorithms, the ability to provide software-centric improvements without hardware updates is unique to SDVs. For instance, user-behavior-specific updates to algorithms optimizing energy efficiency come to mind
ELE Times: What are the key characteristics of software-defined vehicles (SDV)? What makes it the most suitable version of the available automobile?
R Vijayalayan said that the characteristics of a SDV will be high differentiation from software. The domains of electrification and Automated Driving will be achieved through significant amount of software. In a SDV it will be possible to have firmware and/or software updates allowing newer features to be made available to customers. With advent of AI and cloud connectivity, we can expect more personalization, comfort features, infotainment features in the SDV.
From a technical perspective, a new paradigm for Software and E/E architecture is a key enabler for creating complex, scalable and easy to update SW systems. Infact, the architectures are now evolving from networks of monolithic ECUs, each one statically allocated to a function,  to consolidation of functions into more powerful domain controllers, to a new concept of vehicle or zone controllers, based on an high performance computing platform that can incorporate multi-core, GPUs, FPGAs, usually coupled with high-speed ethernet onboard networking and cloud connectivity.
One important point about this evolution is the need for developers not to start from scratch every time, but migrate their existing components to new architectures, reusing existing workflows. The good news is that, Model-Based Design with Simulink enables engineers to design their software once and deploy it to many targets.
ELE Times: Cloud-native development approach provides a scalable solution to enable the SDV, but can it truly adapt to the real world?
R Vijayalayan responded that the transition to cloud is happening across industries. In the car industry, almost every new vehicle is connected and can stream data about state of the vehicle, its systems, and the environment. With SDV there is even more data, and the cloud is the only place capable of storing such data. Tools are being deployed to the cloud to analyze this fleet data, which is a key aspect of cloud-native development. Another aspect of cloud native development is scalable computing power, which is critically needed for running simulation as well as extracting useful insight from the fleet data.
We are also aware that when it comes to AI algorithms there are many advanced AI algorithms in the open-source community. To help engineers tap into this resource, MathWorks developed an standard-based interface with open source AI frameworks.
A call out to our efforts was made by Gartner in 2020 and 2021 where they named MathWorks as a leader in data science that they measured on two dimensions: completeness of vision and ability to execute.
Frank Schirrmeister quoted that Initiatives like the Scalable Open Architecture for Embedded Edge (SOAFEE) have the potential to propel cloud-native development approaches into the mainstream as they enable cloud-based development for mixed-criticality automotive applications while maintaining parity between the cloud and the vehicle edge. It's still in the early days but very promising given the strength of the founding members involved.
ELE Times: What could be the next form of SDV? And what can make it the most successful version with evolving technologies every minute?
 R Vijayalayan responded that it is rather difficult to predict what will be the next form of SDV, as a tooling partner working closely with the Automotive Industry, we observe a few shifts in organizations to be future ready.
Have a software driven approach to mobility. OEMs need to develop software expertise and reduce reliance on Tier-1's to differentiate. To get this right, it is imperative that development tools and processes are efficient. MathWorks as a tooling partner can support organizations with toolchains and processes to frontload software development saving time, cost and meet the quality demands
With the need for efficiency improvement and meeting the shrinking timelines, there's a big need for virtualization of the vehicle development and testing using simulation. MathWorks provides pre-built vehicle reference models to lower the barrier to start design. Engineers can use these models for design trade-off analysis and component sizing, control parameter optimization, and hardware-in-the-loop simulations. This approach coupled with data analytics enables engineers to perform virtual testing or calibration which results in saving of time and cost. With the increase in software content in today's electric vehicles, companies are also turning toward virtual vehicles to test their software as soon as possible.
While it is hard to predict the future of an industry that is rapidly transforming, the fundamentals to navigate those changes are emerging clearly. MathWorks as a tooling and knowledge partner is working closely with the Automotive fraternity focusing on skilling, re-skilling, process assessment and providing consulting support apart from developing the best-in-class tools for our customers to deliver on the requirements of future mobility.
While Frank Schirrmeister quoted that the evolution of the car architecture itself is center stage today, addressing electrification, autonomy and the digital cockpit megatrends. SDVs also uniquely offer significant additional potential in vehicle-to-vehicle (V2V) and vehicle-to-infrastructure (V2X) communication, adapting to changing requirements. It's a bright future ahead.
Sheeba Chauhan | Sub Editor | ELE Times