What do you get when you add engineering Software to your design and test flow? For starters, improved workflows, automation, data management, and faster insights, even when working remotely. Keysight continues to invest in its PathWave Software platform to help you drive innovation in your design and test engineering organizations. Here's a short review of notable Keysight software announcements so far in 2020.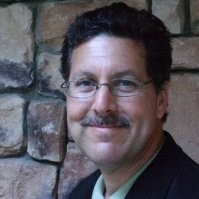 Keysight recently announced the acquisition of Eggplant, a leader in artificial intelligence-powered software test automation products. The combination of Keysight and Eggplant software will help engineers accelerate test creation and execution for complex software systems in addition to hardware, ultimately bringing faster insights and improved time-to-market.
Earlier this year, Keysight introduced new machine learning and artificial intelligence software capabilities that support innovation in three customer workflows: semiconductor design validation, communication system manufacturing test, and enterprise network operations.
PathWave Waveform Analytics speeds up semiconductor design validation without sacrificing reliability. Read more in this blog about how PathWave Waveform Analytics uses machine learning to discover hard-to-find anomalies in huge waveform data files. Keysight's collaboration with Nokia leverages artificial intelligence and advanced data analytics software to improve 5G base station manufacturing processes. The software enables Nokia to implement a data-driven test strategy with optimized manufacturing test plans. Keysight's Hawkeye active network monitoring platform also leverages machine learning techniques to help enterprise network operations teams identify and troubleshoot problems, shorten network outages, and improve uptime.
Another example of Keysight's software business momentum comes from the launch of PathWave Design 2021, the new software suite focused on the design, simulation, and verification needs of 5G/mmWave and RF/MW engineers. Current design methodologies use figures of merit (approximations) to get designs to market quickly. While this approach is possible with 4G and earlier standards, the higher frequencies for 5G, the dramatic increase in design integration complexity, and the broadband modulation required for 5G standards make this legacy approach inadequate.
PathWave Design 2021 includes significant new features that enable companies designing 5G chips, modules, and boards to produce better designs faster. The tool suite gives 5G design and verification engineers the industry's most advanced simulation and analysis capabilities. No other software vendor accelerates 5G workflows to produce higher quality products in shorter design cycles than Keysight.
The PathWave Design 2021 suite enables design innovation. Left: 5G phased array active impedance simulation using an X-Parameter model from PathWave Advanced Design System (ADS). Middle: Composite beam pattern plot for mmWave codebook development research. Right: Unwanted EM coupling of an RF Power Amplifier designed with the Winslow Stability Probe.
You can find one of several examples where PathWave Design 2021 speeds time-to-market through unmatched capabilities in PathWave ADS RFPro. RFPro is the next-generation electromagnetic (EM) simulation environment that revolutionizes RFIC, MMIC, RF Module, and RF PCB design for 5G wireless, aerospace-defense, automotive, and IoT applications by seamlessly integrating EM with circuit simulation. Watch this RFPro demo video to learn how you can use it to accelerate your design workflow.
In addition to its focus on the needs of 5G and wireless design engineers, PathWave Design 2021 also addresses the needs of high-speed digital designers, which include signal integrity (SI) and power integrity (PI) analysis as well as DDR memory design. Following the launch of the industry's first design and test workflow solution that reduces product development time for DDR5 systems at DesignCon 2020, Keysight is also unveiling new SI capabilities in ADS. Watch "Three SI Updates You Shouldn't Miss" to get a quick overview.
If reading this blog has not convinced you yet that Keysight's new software capabilities are enabling innovation, then check out Keysight's free software trials. Experience for yourself how Keysight's software delivers innovation anywhere.