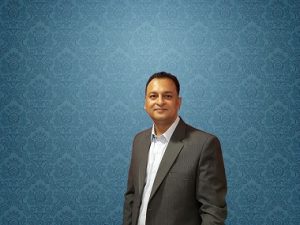 Focused on innovation and customer-centricity, Zyxel Communications has been connecting people to the Internet for nearly 30 years. The company has been on the forefront in adapting and innovating with networking technology for creating connectivity for telcos and service providers, business and home users. In an interaction with ELE Times, Mr. Gopal Joshi, Vice President Sales, India & SAARC at Zyxel, shared insights on the current wireless networking industry in India and spoke on where the industry trajectory is moving towards.
ELE Times: How have been the last fiscal year 2016-17, for your industry altogether?
Mr. Gopal Joshi: The fiscal year 2016-2017 witnessed a significant demand in the wireless networking gear industry as wireless data usage continues to soar in India. With the country now riding high on initiatives such as 'Start-up India' and Digital India Programme, we expect a manifold growth in the networking hardware industry in the coming times. We also believe that a blend of increasing demand and competition will drive innovation in the segment leading to emergence of cutting edge technologies which will further help the digitisation of India.
ELE Times: The Govt. of India is promoting big the Digital India program. Share with us your company's participation in these projects, if any.
Mr. Gopal Joshi: Yes indeed, we are very much actively participating in Digital India program. Currently we're executing multiple key projects under the same.
To name a few, we're part of key sectors, i.e., Govt. Telco, education, research institutes, healthcare industry, Govt. initiated online programs, private schools/education centres, hotspot facility for general public etc.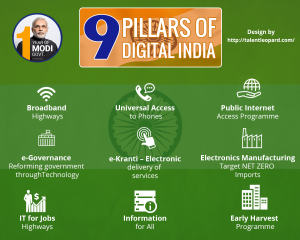 ELE Times: Since GST has finally been passed by the central government, how will it affect the business and the economy overall?
Mr. Gopal Joshi: The roll out of GST (Goods and Services Tax) will eradicate the multiple tax mechanism on goods and services which will help improve the country's image in the ease of doing business segment. The bill will also simplify the complex tax structure in the country and will help new businesses to aggressively be a part of India's growth story. The tax simplification will also encourage entrepreneurship in the country, driving the growth of innovation and job creation.

ELE Times: How does the channel help you to reach out to your potential customers? What's your channel strength? 
Mr. Gopal Joshi: Being a channel driven company, our channel partners constitute an essential pillar of our growth story. India being a diverse country is best catered by local sales and support system, which is where our esteemed partners come into the picture via offering the most relevant solutions to their customers after a comprehensive analysis of their requirements.
We will continue to  strategically focus on engaging in new tie ups with the channel community to help businesses leverage new technologies in the wireless networking segment to  to expand their market and improve on their output quality.
Our focus will also centre on training our existing partners to gain better visibility of our new product line-ups and bolster the digital transition in the country
ELE Times: Elaborate about the various needs and requirements of the industry today and how it is being catered? 
Mr. Gopal Joshi: The wireless networking equipment industry is observing an increased demand for high bandwidth, secure as well as scalable networks. With businesses in India increasingly eyeing operational efficiency without compromising on their outputs, the demand for scalable networks is at an all time high. To meet these requirements, the wireless networking equipment industry is gearing up its investments in R&D to come up with most efficient and scalable solutions which can cater to varied requirements of customers.
ELE Times: What's the roadmap for the year 2017? 
Mr. Gopal Joshi: We will continue to set new benchmarks in India's networking hardware segment with rapid innovation and unprecedented customer support in the year 2017.
We will also focus aggressively to aid ambitious initiatives such Digital India Programme and Smart cities in India which aim to offer last mile high speed connectivity to the citizens of this country. SMBs and start-ups which frame a significant portion of India Inc. will also be of our prime focus.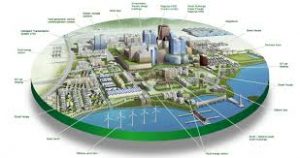 ELE Times: What are the technology trends that will rule in 2017?
Mr. Gopal Joshi: We believe that the following technology trends will dominate the year 2017 in India-:
 IoT- A connected framework of appliances will gain more expansion and acceptability in the year 2017 as wireless connectivity becomes more affordable and consistent. The Smart Cities Initiative will also prove to be a game changer in this regard.
Big Data Analytics– The coming times will witness a surge in data driven decisions which in turn will fuel the growth of Big Data Analytics. The year 2017 is expected to witness a historic growth in the segment as data consumption is increasing manifolds with each passing year.
 Artificial Intelligence- While the emergence of chatbots is the first step in the implementation of Artificial Intelligence, we will witness the roll out of numerous other 'self driven' machines and products.
 ELE Times: How is your company projected for the year 2017?
Mr. Gopal Joshi: These are exciting times for enterprise networking market in India as the country is gearing up for rapid digitisation. With initiatives such as Digital India and Smart Cities, the need for rugged, high quality wireless infrastructure which can offer consistent high speed connectivity to masses is at an all time high.
The year 2017 is further expected to witness a historic demand in the segment along with the emergence of new disruptive wireless technologies and we are expecting a substantial amount of growth in year 2017.