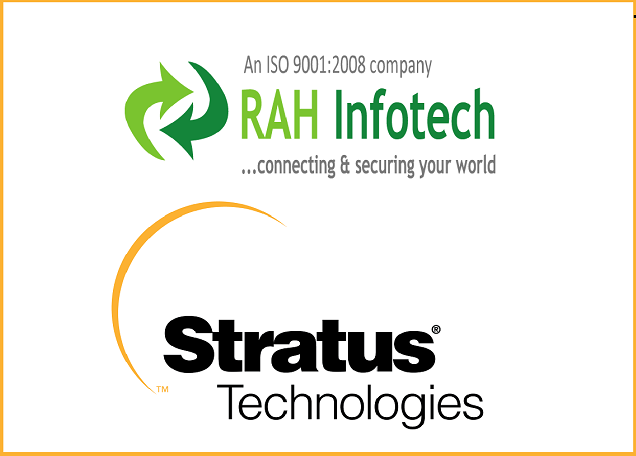 RAH Infotech, India's fastest growing value-added technology distributors, October 5, 2017, announced that it has signed an agreement with Stratus https://www.stratus.com to be the company's national distributor.
Stratus simplifies complexities in critical applications that run 24/7 in organizations. The company's technologies proactively prevent instances of unplanned downtime and its services ensure that issues are addressed well in time.
"Continuous availability is at the core of what Stratus offers. The simplicity of its solutions makes it even more valuable. And the fact that Stratus prevents downtime from happening in the first place, guaranteeing data integrity, means a compelling TCO to our customers. We are very excited to be partnering with them in India," shared Ashok Kumar, CEO, RAH Infotech.
Global Fortune 500 companies and small-medium sized businesses in a wide range of industries across the globe have been relying on Stratus for operationally simple, continuous availability for more than 35 years.
"RAH Infotech has a proven record of being leaders in value-added distribution. Through its well-established distribution network, we look forward to growing our business exponentially in the region, focusing on certain key verticals," said Vikramjeet Bhatti, MD – India & SAARC, Stratus.