The Internet of Things
The IoT is spurring chip makers to develop integrated solutions to support different facets of the burgeoning network. In fact, a large number of SoCs have recently emerged to enable IoT applications.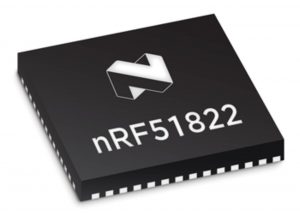 "We believe that the next big thing will be a trillion wireless things connected to form the IoT," says Svenn-Tore Larsen, CEO at Nordic Semiconductor. "To meet the technological needs of the IoT, we launched an IPv6 over Bluetooth Smart solution that enables end-to-end Internet communications, thus easing the development of IoT applications.
"Our sales increase in 2015 was driven heavily by early IoT-related applications, such as sports and fitness, consumer health, connected toys, location beacons, smart watches, and wearables," he continues. "But we still feel that this is only the start of the IoT revolution. There is enormous potential in many sectors, such as the smart home, industrial automation, automotive, asset tracking and management, and retail/point-of-sale systems."
Several new IoT-based products have surfaced of late. Qualcomm just launched its new CSR102x brand, which is a Bluetooth Smart SoC product line. The CSR102x series is optimised for IoT-specific applications, including wireless remote controls, simple smart watches, and home-automation solutions and beacons. This line of SoCs is intended to simplify integration into each target application, thereby eliminating expensive interface components. A development kit, expected to arrive later this year, is comprised of a programmer base board and pluggable CSR102x SoC module.
For its part, MediaTek is fresh off its announcement of the MT7697 SoC, which enables Wi-Fi and Bluetooth connections for smart gadgets and wearables. The MT7697 incorporates a PA with transmit power as high as +10 dBm. A dual-band Wi-Fi version of the chipset, the MT7697D, supports both 2.4- and 5-GHz applications. The MT7697 is expected to be available in the first half of this year.
In other recent news, Telink Semiconductor launched the TLSR8269, which is an all-in-one SoC for the IoT. The TLSR8269 combines the functionality of all 2.4-GHz IoT standards in a single SoC. The company believes that the TLSR8269 can be a single-chip solution for devices ranging from smart-home applications to wireless toys. In addition, the TLSR8269 integrates hardware acceleration to support complicated security operations.
A large number of companies offer SoCs today, and this article provides some examples of recent activity in this arena. Other companies are providing their own innovative solutions, too. With the emergence of the IoT, expect chip makers to push the performance envelope even further to enable the required connectivity. Simply put, cutting-edge SoCs will be at the very heart of it all.