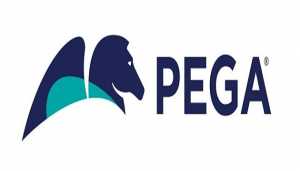 Pegasystems Inc., the software company empowering digital transformation at the world's leading enterprises, announced it has been recognized by leading research firm Gartner in its Gartner Critical Capabilities for Enterprise Low-Code Application Platforms report. Among the four use cases examined in the report, Pega received the highest score of any vendor in the Enterprise IT Composite Applications use case category.
Gartner evaluated 19 Enterprise Low-Code Application Platforms (LCAP) based on nine key product capabilities and how they apply to specific use cases. In addition to scoring highest in the Enterprise IT Composite Applications use case, Pega received the second highest score in Business Unit IT Applications, tied for third in Citizen Development, and ranked fourth in SaaS and Independent Software Vendor Mobile and Web Applications. This report is a companion to Gartner's Magic Quadrant for Enterprise Low-Code Application Platforms, which named Pega a Visionary in the market earlier this year.
In the report, Gartner explains: "Low-code application platforms (LCAPs) continue to grow in capability and maturity, addressing more enterprise use cases and providing rapid application delivery with fewer skills to the advantage of businesses everywhere. They are also replacing traditional Java and .NET developments where the requirements do not justify the costs and skills of cloud-native application platforms."
The Pega Infinity cloud-based digital transformation software suite enables businesses to improve customer engagement and operational efficiency. It unifies low-code application development, case management, real-time artificial intelligence (AI), robotic process automation (RPA), and robotic desktop automation (RDA) to drive the world's most complex business processes from end to end. In combination with Digital Process Automation (DPA) on the back end, Pega Infinity provides marketing, sales, and customer service software on the front end to enable consistently superior customer experiences.
Quotes & Commentary
"The speed, power, and agility of low code has helped drive the digital transformation success of our clients," said Don Schuerman, CTO and vice president, product marketing, Pegasystems. "Organizations are most successful when they can deploy a low-code 'factory' that enables repeatable low-code successes for programmers and business users alike. We believe this latest recognition from Gartner demonstrates how Pega Infinity provides best-in-class low-code capabilities to empower developers at every level within an organization to become software makers."
For more information, visit: www.gartner.com