As the Global Technology & Marketing Director at National Instruments, Rahman Jamal leads the marketing organizations for NI in the Americas, APAC, and EMEIA. He is a leading expert in the different industrial markets of interest to National Instruments, including test and measurement, design and control, industrial and embedded, automotive, and academia. In addition, Jamal is a prolific author of articles, books and user-conference proceedings and a thought leader in many public forums on innovation policy— most recently within the domain of Cyber-Physical systems, the Internet of Things, the Industrial Internet of Things, and the German Industrie 4.0 initiative. Only recently, Jamal was recognized with the title of "visiting professor" for Industrie 4.0 and IIoT at the Sino-German College for Applied Sciences at Tongji University, Shanghai. Here, Jamal is sharing his inputs on NI's activities and key initiatives to address industry challenges.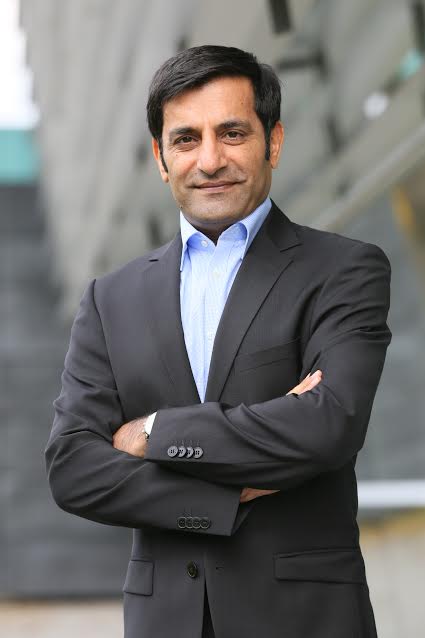 Can you describe the current challenges engineers are faced with and how does NI help them to solve these?
Technology is moving at an unprecedented pace. Our customers across every industry are seeing technologies converge, resulting in increased complexity of their systems. This is true in connected cars, in smartphones, on semiconductor chips, and in smart factories.
More and more of the functionality of these technologies is being defined in software; therefore, their capabilities are rapidly changing. Engineers designing and testing these systems are struggling to create monitoring, control, and test systems that can improve at the rate of these technologies—not just keep up with but take advantage of these trends in a way that enables them to get their jobs done faster and more efficiently.
NI has been addressing these challenges by creating highly productive systems for engineers and scientists. We fundamentally believe that by making engineers and scientists more productive, we can have the greatest impact on their businesses and on society overall. And for 40 years, NI has been a catalyst in accelerating engineering innovation to meet these kinds of challenges.
How has NI been able to do so (accelerate engineering innovation)?
We've pioneered a software-based approach to test, measurement, and control that has enabled our customers to build systems to meet the unique requirements of their applications. And we've been on the leading edge of technologies like graphical software, modular hardware standards, and FPGAs. Our mission has been to leverage the advancements in these technologies and delivers them to engineers and scientists in a way that accelerates their development of test, measurement, or control systems. For example, NI has been at the leading edge of using user-programmable FPGAs to design high-performance measurement and control systems; this capability has enabled our platform to become a leading solution for prototyping the next generation of communications systems in .
To do this effectively, and support our customers over the long term, we have to be a good business. For 40 years running, NI has maintained a strong track record of sustainable growth and profitability, and we're one of the most successful companies in our space. This growth comes from executing a long-term view in decision making, having an unwavering dedication to innovation, and continuing a deep commitment to the success of our customers.
You mentioned that by making engineers and scientists more productive, NI can an impact on society. What exactly do you mean?
A few years ago, the National Academy of Engineering (NAE) identified 14 Grand Engineering Challenges that outline the key issues society faces in the 21st century. The challenges comprise a visionary beacon, guiding current and future engineers and scientists to focus on what they can do to help people and the planet thrive. While a few of the challenges focus on "nice to haves" to improve the quality and enjoyment of life, most are on the critical path to sustaining human existence on this planet. The challenges are categorized into four themes: sustainability, health, reducing vulnerability (or security), and the joy of living. So while most people can appreciate the value of reverse engineering the human brain, other challenges such as providing access to clean water may be prioritized as critical to supporting human survival.
National Instruments has addressed the idea that the engineering necessary to meet these challenges is only as good as the instruments used. This is perhaps why the NAE dedicated one entire grand challenge to inventing better tools for scientific discovery. NI is in the business of equipping engineers and scientists with these tools that accelerate productivity, innovation, and discovery, while the company's customers are on the frontlines striving to meet these grand challenges in their daily work. NI customers are addressing critical needs in each of the four challenge categories.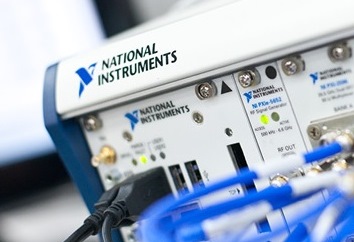 Can you give us an example of such impact?
Absolutely! Let's take the health sector and the grand challenge of providing access to clean water respectively.
Meeting the health challenges that humanity faces is no easy task. The most popular topics in this area include advances in medicine, medical instruments, and personalized medicine. What is simpler, and even more critical, is access to clean water for all.
According to the NAE, the severity of the clean water crisis is greater than most expect. The inability to access clean water causes more deaths globally than war. Today, about one in six people do not have access to this vital resource. Political and economical barriers, compounded by regional landscapes in developing countries, are often the root causes of impaired access to clean water.
One example of how this challenge is being addressed is a project in rural Pakistan supported by Planet NI, an NI program designed to nurture local innovation and achieve sustainable prosperity in emerging countries through increased access to technology. Outside civic infrastructure, village residents near Islamabad have access to only unsanitary water for everyday needs. Contaminated water, coupled with an absence of health care options, makes living a daily challenge.
Planet NI constituents partnered with the local Air University to use technology to develop devices that help meet the community's clean water needs. With this collaborative effort, the team at Air created a life-changing solution through a solar-powered water pumping and filtration system. This innovation now provides the simple but critical amenity of access to clean water, which dramatically reduces the susceptibility of residents to water-borne diseases.
Made possible through the donation of lab equipment, technology, and support, this example is one of many where engineers using NI technology are addressing a grand challenge. The results of these efforts not only deliver a basic standard of living but also a critical component to survival.
How do you ensure your customers' long-term success?
Our long-term commitment is also reflected in our investment in R&D. Because when you chose our platform, you aren't just buying a system for today, you're investing in future capability that we'll deliver in that platform. By investing over 18 percent of our revenue into R&D—the highest percentage in our industry—we are committing to continue to deliver on capability that enables you to upgrade your system over time and keep up with the increasing pace of technological innovation.
Our approach is to accelerate productivity, innovation, and discovery through a software-centric platform for developing any system that needs test, measurement, and control.
When spending time and energy making technology work gets in the way of focusing on a solution, we know that's a big problem. So, our goal is to enable engineers to get their job done faster—regardless of their application or industry.
A hallmark of our success has been world-class support and services. With direct operations in more than 50 countries, NI has the local language know-how, on-site services, and expert technical support that help customers continually meet targets and deadlines.
You keep mentioning your platform-based approach. What does this platform consist of?
NI's open platform combines three critical and interrelated elements: productive software, modular hardware, and an expansive ecosystem.
But isn't software used by all vendors in the T&M industry? What is so special about the NI approach?
At the center of our platform is software. Software has become the critical defining element of every system, and NI has long been a leader in software tools for test, measurement, and control systems. In fact, our mantra has been that the software is the instrument. We invest more in software than anyone in our industry.
Our software-centric platform consists of an extensive set of drivers, development tools, test and data automation environments, and application-specific software packages.
Our flagship development tool is LabVIEW, a development environment designed specifically to accelerate productivity. With a graphical programming syntax that makes it simple to visualize, create, and code engineering systems, LabVIEW has proven to be unmatched in helping reduce test times, accelerate development, and collect and analyze data to impact technical and business decisions. LabVIEW is also designed to interoperate with other software to ensure you can use all the tools available to you. The result is you can choose the best software product for each aspect of your application, and spend your time focused on the details that matter, without worrying as much about how they work together.
And perhaps the most important element of software is delivering continuity over time to abstract underlying changes in hardware technology. Think of Moore's law. We think it's about hardware, but Moore's law is really a software story; if you had to change out all of your software apps every time you updated your laptop or phone, you wouldn't do it. Similarly, NI has delivered continuity over generations of processing, connectivity, and synchronization, so that you can add in these new technologies as they become available and preserve the software investment you've made.
NI has invented and invested in modular hardware systems like PXI, an industry standard supported by over 70 companies, and CompactRIO, an industrial modular system with a revolutionary FPGA-centric architecture.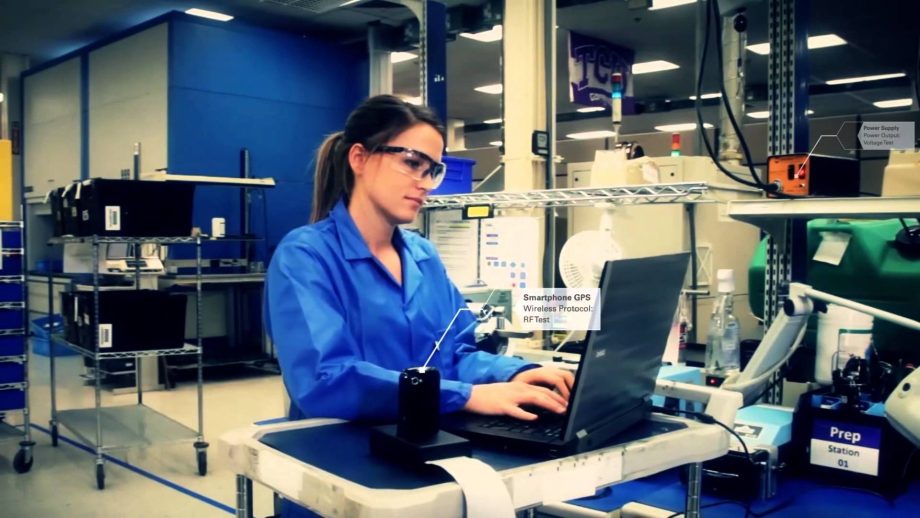 Can you also dive a little bit into the hardware?
NI believes fundamentally that our customers know their requirements better than anyone and should be able to construct the system that exactly meets those requirements. In all of these systems, you are able to choose the modules you need for the measurement and control points in your application, and upgrade it over time to add new processing, or new I/O points. These systems also leverage our ecosystem, so even if our products do not meet one of your needs, you can add a third-party module compatible with the same system.
A key part of our modular hardware strategy is to leverage commercial technology. For example, we leverage the latest technologies for moving data at high speeds. We implement the latest multicore processing technology, unleash the power of the FPGAs for increased performance, and take advantage of the latest ADCs and DACs in an open, modular platform that iterates rapidly.
You can choose which hardware and software modules you need for each application, with the ability to change modules from project to project while maintaining platform investment. This means being faster to market while being able to manage obsolescence over time because the system is engineered to grow and change.
NI products are in every industry that uses technology and creates things. This is possible because of our platform-based approach. Traditionally, engineers in their respective industries haven't seen the value of companies in other industries using a one-platform approach. Of course, this notion is not hard to understand. In fact, industries often had technologies and requirements that were wholly unique to their industry. But in today's world of converging technologies, this is no longer true. Now, we're often asked by companies in one industry how a particular approach to test, measurement, or control is done in a different industry.
It's safe to say that regardless of the technology that you're trying to incorporate into your product or system, there's an NI customer who has already explored or experienced using NI's platform for a similar set of needs. If not, you can take advantage of the NI platform and ecosystem to create a solution to meet your application needs.
A lot of companies claim to have an ecosystem supporting their products, it seems to be a new buzz word. Is that why you are mentioning your ecosystem? Or in other words: what's so special about the NI ecosystem?
Openness has always been a hallmark of how we've approached the market; it's evident in our integration with third-party hardware using technologies like instrument drivers, where we've led the industry for several decades; to open software interfaces, so our software tools can integrate with existing code; to ongoing development in tools like C, The MathWorks, Inc. MATLAB, and Python.
This open platform has given rise to an ecosystem of developers, partners, and third-party products that is unrivaled in our industry. This ecosystem, the third main component of our platform, ensures that you have the tools and expertise you need to build any system. It includes a community of over 300,000 developers, a footprint at over 8000 classrooms worldwide, over 10,000 supported hardware devices, and over 1000 Alliance Partners that have expertise in our platform and provide integration services and consulting.
This open platform enables you to define exactly the system you need to accelerate your application development, innovate faster, and continually integrate new technologies.