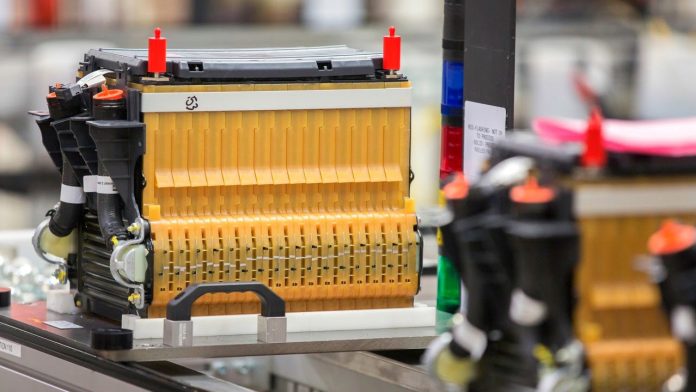 Samsung DI has introduced a high-energy density battery cell of the next generation that is claimed to have a driving range of up to 600km. It is said to be able to fast charge electronic vehicles (EVs) in 20 minutes. It has an "integrated battery module" concept with a 10 per cent decrease in component units and weight compared to the currently produced models.
These innovations are expected to forge the leading position of Samsung SDI in the era of electro mobility. The development of the fast charging technology is making a rapid advancement thanks to its technological know-how in materials and processes that decrease the resistance inside a battery cell.
With a 20-minute charge, users can have a driving range of up to 500km which is 80 per cent of the capacity. This means that only 20-minute in the highway rest area will be enough for a battery to be charged, eliminating the range anxiety of EV drivers. The mass production of this product is slated for 2021.
In addition, Samsung SDI exhibited a brand-new concept, "integrated battery module". A conventional EV battery module which consists of 12 cells has a capacity of 2-3kWh. By contrast, an "integrated battery module" has more than 24 cells with a higher capacity of 6-8kWh, which makes it an adequate module in the full-fledged high-capacity EV era.
The integrated battery module is not only larger in size but is claimed to have a higher safety level because the advanced electro-mechanical design has been applied. This concept is expected to be a boon in the electro mobility, as it will be lighter with fewer components. We are increasingly witnessing a change in many automakers' sourcing strategy from battery cells to modules in the EV sector; thus, Samsung SDI is expecting a rising customers' demand in the integrated battery modules.
Samsung SDI also showcased a line-up of 12V, 48V Low Voltage Systems (LVS) that goes in line with the current trend of higher fuel efficiency. In response to ever tougher CO2 emissions regulations, these products are claimed to have outstanding fuel saving performance of up to 20 per cent compared to conventional internal combustion engines.