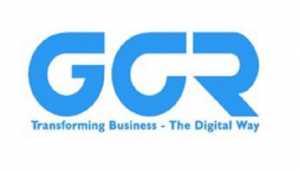 Global Channel Resources (GCR), a brand renowned for its SaaS connected IoT solutions and networking infrastructure now offers Tailor-Made Digital solutions for the MSME sector. GCR firmly believes in the philosophy of Digital for all and have designed these easy to use and affordable digital solutions for small and medium enterprises.
The success of a business depends upon the ability to retain the customers by offering them a satisfying experience. This applies to both small and big organisations. One can manage the business efficiently by maintaining a regular connect with the customers and understanding their needs and preferences.
"The MSME's are recognized as the backbone of any economy in the areas of manufacturing and services. Effective utilization of resources, greater operational flexibility, mobility and higher innovations and low investment are the strength of MSME's. In addition to providing MSME's with digital solutions which can particularly enhance their profitability and growth we at GCR are open to collaborative ideas which can further enhance the MSME's position in highly competitive markets" quoted, Tony Tsao, Chairman-GCR.
Adaptation of Digital Tools by MSME's in India has been comparatively slow for the following reasons:
Small businesses do not realize the benefits of Digital tools.
MSME's believe that digital tools are quite expensive and not user-friendly
Keeping the above in mind, GCR now offers Tailor made Digital Tools for Small and Medium Enterprises with the concept of Go Digital-Grow fast. These tools are-
Simple and Easy to use
Affordable with low Capital cost
Result Oriented
GCR's digital tools for Small and Medium Enterprises can be deployed on a time-based subscription model and help in following business functions.
A.  Better connect with customers:
Effectively, showcase products/Ad's in store: Digital Signage and Interactive display.
Pushing special offers to in-store customer: Proximity-based push Marketing.
Offering free Wi-Fi to customers: Wi-Fi Hotspot and Monetization.
B. Effective management of Resources:
Assigning task and managing Manpower resources: Field Force Management.
Rapid Learning: Training and Assessing Employees in field.
Managing and Tracking the Fixed Assets and inventory: Asset Tracking.
On-field video conferencing and Data Sharing: Video/Web Conferencing to showcase products and have reviews and meetings.