Every age is defined by its technology. The stories of Dickens would not have been possible without the steam engine and the industrial revolution it brought about.  For that matter, neither would the stories of people like Vanderbilt or Carnegie.  And what would the 20th century have been like without the internal combustion engine and electricity? It has become appallingly obvious that our technology has exceeded our humanity. The world is so full of the erupting technologies and humans demand to survive on the same. 21st century, commemorate the technological avail of development like Big data, Artificial Intelligence, Internet of Things, Machine learning, Immersive Reality, 5G, Robotics, and some are on their way to come on board and make the world a better place.
To call forth "National Technology Day", the very day when India successfully tested nuclear weapons in Pokhran. ELE Times commemorates this day as an achievement of India's technical advances and to manifest future innovations. Mayank Vashisht and Sheeba Chauhan, subeditors of ELE Times extend their utmost gratitude and celebrate the indefinite achievements of the pioneers contributing to the technology. Excerpt:
Agendra Kumar, MD, Esri India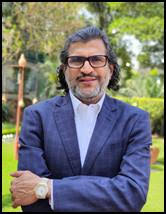 "Location Intelligence is transforming the way businesses are devising strategies, analyzing competitors, managing operations and engaging customers. Decision-makers are imbibing spatial literacy to be able to effectively use location intelligence solutions and build a 'Location Strategy' within their IT Landscape of the organization. Seeing all relevant information in the context of location—on a map-powered application or dashboard is helping businesses get deeper insights and gives ability to roll out location intelligence-based IT automation of business processes. As businesses understand the importance of location technology, the need for creating geospatially literate IT teams within  organizations becomes all the more necessary.
With technologies like GIS (Geographic Information Systems) that serve as the backbone for Location Intelligence Infrastructure becoming more popular, companies are joining the quest for deeper knowledge. As a leader in the field of GIS, we at Esri India, are taking multiple initiatives to create market skills and knowledge. Be it inculcating GIS skills in students at the university level or empowering the developers with the right tools to incorporate location intelligence in businesses, Esri India is making a strong impact in today's technology-driven business landscape. Indo ArcGIS is a complete platform that individuals and organizations use to find, explore, create, and share maps; apply geospatial data, tools, and models to solve problems; collaborate in groups and communities; and deploy geospatial resources whenever and wherever they are needed. Esri India instructor-led training provides the foundation professionals need to learn how to build a strong platform, extend it across an organization, and fully leverage their GIS investment. Staying current with the latest GIS technology gives businesses a competitive edge".
Kunal Purohit, Chief Digital Services Officer, Tech Mahindra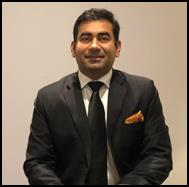 "Today, technology has become all pervasive  and helps create needle moving outcomes across all industries and governments as well. The development and adoption of solutions through advanced technologies, including intelligent automation, artificial intelligence, Metaverse, Blockchain, 5G, and Quantum Computing can impact one or more of the following: a) significant reduction in the cost of doing business b) increase in revenues through increased differentiation and c) higher customer delight. At Tech Mahindra, we are focused on leveraging next-generation technologies to enable end-to-end digital transformation for global customers and solve complex business challenges.  Some relevant recent examples are:
We have launched TechMVerse, our Metaverse practice to deliver interactive and immersive experiences in the Metaverse for our customers. We launched 'Meta Village' to gamify learning. A part of TechMVerse, Meta Village will gamify the learning process for children in rural India thereby providing them with an opportunity to develop the crucial technical skills needed to become tomorrow's disruptors. Today Pargaon is India's first Meta village created by Tech Mahindra
We have launched amplifAI 0->∞ to democratize AI (artificial intelligence) for enterprises globally.
Sachin Alug, CEO, NLB Services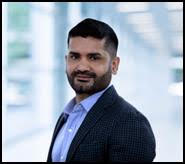 "Navigating the post-covid world requires a certain level of digital literacy both in and outside of work. Speaking of work, remote and hybrid models have compelled employees to have at least an intermediate understanding of tech for their daily tasks. From tracking attendance to managing projects and frequent coordination with fellow teammates, a 2022 employee needs digital skills to get by on a daily basis.
At NLB Services, we are a team of 8000+ members across the globe. The onset of the pandemic scattered us even farther from each other but we've overcome geographical limitations through tech. We've held regular IT workshops and training sessions to ease our employees into remote working. Online team building activities and leadership interactions have also been conducted. Additionally, virtual fitness and entertainment sessions have also helped us to bring the team together from time to time".
Anku Jain, MD, MediaTek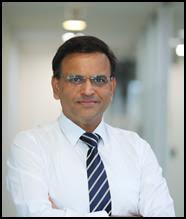 "Post pandemic, technology has become a mainstay for every sector and company. With deep tech innovations such as AI, IoT, ML, and cloud computing becoming the norm, and technology being leveraged for even the most basic requirements, people lacking digital literacy will find it difficult to prosper in the new normal. Organizations need to focus on imbibing digital literacy and upskilling employees to participate in the tremendous growth opportunities available across sectors. At MediaTek, which is a global fabless semiconductor company, our employees are already well-versed in digital initiatives but we offer our associates the opportunity to further upskill themselves through dedicated technical training sessions and tech talks aimed at optimizing their inherent potential."
Rushi Bhatt, Sr. Director and Head of AI at Compass IDC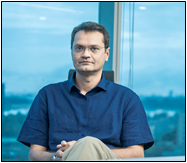 "India is a hotbed of technology and as Compass' overseas development centres in Hyderabad and Bengaluru, we are leveraging the top tech talent available here to make cutting-edge solutions across Data, AI, and ML. India's top tech talent combined with the power of innovation and entrepreneurial thinking has played a leading role in transforming every industry globally. The engineering talent across Compass IDC is engaged in advancing the company's technology stack as well as working on mobile, cloud and data solutions for our growing client base. We believe that India has the technological expertise and potential required to propel innovation on a global scale and we look forward to being a part of this revolutionary journey in the years ahead".
Muthumari S, Head, Data Science, Brillio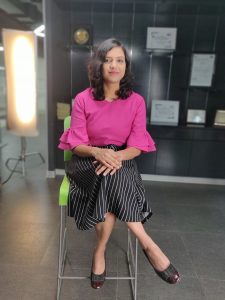 "Understanding technology helps us figure out what is possible and understanding business strategy helps us figure out which technologies are more relevant to solving customer problems.
Metaverse is the new revolutionary platform that is changing the way we interact with the digital world. As the world is becoming increasingly digital where physical assets are being replaced by digital ones, it is deemed to be the next big thing! Simply put, it is the internet that we are inside of (3D virtual world) that people use to interact and do business. The technology drivers in Metaverse are Artificial Intelligence, Blockchain, Low Code-No Code Cybernetics,Virtual Reality, 5G, 6G, Edge Computing and Beyond,Digital Identities and Interaction Models, Platform and Community Power.Metaverse is ripe for the exploration of newer business models, use cases, and ways to engage stakeholders—be it customers, suppliers, dealers, or employees. There are unlimited possibilities opened for first-mover advantage, for which an ecosystem of platform enablers, content creators, and Web 3.0 communities is getting ready to build businesses of scale."
Sheeba Chauhan | Sub Editor | ELE Times
Mayank Vashisht | Sub Editor | ELE Times