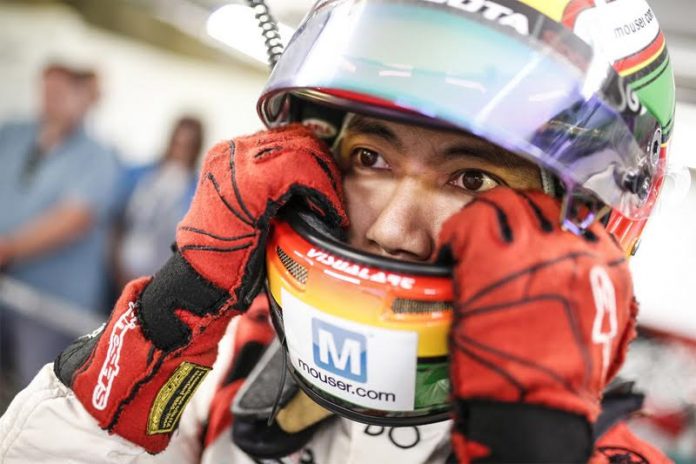 Mouser Electronics, Inc., the authorized global distributor with the newest semiconductors and electronic components, congratulates Ho-Pin Tung, who became the first Chinese driver to win the 24 Hours of Le Mans race. Tung, driving the No. 38 car for the Jackie Chan DC race team, placed second overall and first in the LMP2 class at the 85th running of Le Mans earlier this month.
Mouser has been a strong supporter of Tung since 2011 as he challenged himself to cross over in various motorsports, including the IndyCar Series and the Porsche Carrera Cup Asia. The global distributor is once again participating in the 2017 FIA World Endurance Championship season. Racing is all about speed and endurance, and racing sponsorships are an innovative way for Mouser to communicate its performance-driven business model and promote the newest technologies from its manufacturer partners.
The famed 24 Hours of Le Mans, which took place on June 17–18 in Le Mans, France, is the world's oldest active car endurance race. It was a historic day for actor and stuntman Jackie Chan, who saw both cars in his racing team take the podium. The Jackie Chan DC No. 38 car, piloted by Tung, Oliver Jarvis and 19-year-old Thomas Laurent, wrote a new page in the motorsport history books as first Chinese team to win at Le Mans. The Chan team's No. 37 car, driven by David Cheng, Tristan Gommendy and Alex Brundle, finished third overall to join their teammates on the podium.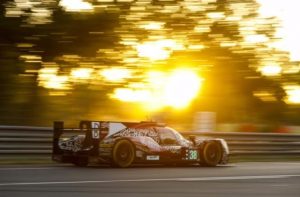 "What an amazing finish by Ho-Pin and the entire Jackie Chan team," said Todd McAtee, Mouser's Vice President of Americas Business Development. "Ho-Pin led the team to a trio of feats: First Chinese driver to win the race, first Chinese team to win the race, and the first time an LMP2 team cracked the top three at Le Mans. Congratulations on this incredible win."
"It's still hard to believe that we are Le Mans winners," said Tung. "It didn't come easy and we really had to push hard for it. We stamped our authority on the race in the night, where we moved all the way to the front and were able to control the race from there on. To lead outright for a while was amazing, history was written as we were the first-ever LMP2 to lead at Le Mans. Whilst we were always focused on the LMP2 class win, it was amazing to finish second overall."
The season continues in Nürburgring, Germany, on July 16; Mexico City on September 3; Fuji, Japan, on October 15; and Shanghai, China, on November 5. The 2017 season ends in Sakhir, Bahrain, on November 18.