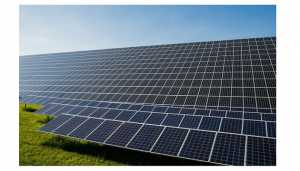 For developing two solar plants with a total capacity of generating 27.5 MW of electricity, South Delhi Municipal Corporation and the Solar Energy Corporation of India have inked a pact. The work on the two units would be started probably in April 2019.
"The SDMC inked an MoU with the Solar Energy Corporation of India (SECI) for generation of total 27.5 MW power from two separate solar plants, at Ghuman Hera near Najafgarh in Delhi, and a piece of land owned by the SDMC in Faridabad in Haryana," it said in a statement.
A decision has been taken by SDMC, to harness the power of solar energy in those vacant lying land. The MoU has been exchanged by Shailender Kumar Mishra, Director of SECI and PK Goel, SDMC Commissioner. The agreement has been signed keeping in mind the government of India's commitment towards green energy and SDMC's solar initiative.
The site has been identified at Ferozpur village, South Delhi Mayor Narender Chawla said in Haryana.
"At Ghuman Hera (105 acres) and Ferozpur (9.45 acres) of land is available for setting up the solar plants. After a detailed study, the solar energy plants of estimated capacity 25 MW and 2.5 MW have been planned at Ghuman Hera and Ferozpur. They are expected to be commissioned in 18 months after the start of work," he said.
South Delhi Mayor also informed that the cost of the project at Ghuman Hera will amount to Rs 145 crore and the project at Ferozpur will cost around crore. The funding for these projects will be managed via issuing public bonds, the process for which has already been started.
Chairperson of the SDMC's Standing Committee, Shikha Rai told that the SDMC will have a saving of Rs 22.5 crore annually from the Ghuman Hera project and will earn Rs 1.55 crore from exporting energy generated at the plant in Ferozepur.