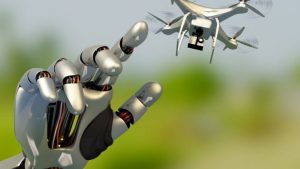 The Ministry of Electronics and IT (Meity) is facing shortage of funds needed for disbursement of incentives promised under its various schemes to boost electronic manufacturing in the country. The Meity has calculated that it will need over Rs 1,050 crore for disbursement of subsidies in financial year 2017-18, while it has been allocated Rs 18.5 crore for Modified Special Incentives Package Scheme (MSIPS) and Electronic Manufacturing Clusters (EMC). "It is estimated that an amount of Rs 808.32 crore will be required for disbursement of incentives (under MSIPS), subject to compliance of norms/guidelines by the applicants upon verification of their claims," the Meity said in an official submission.
The ministry has received total investment proposal of Rs 1.28 lakh crore under MSIPS for electronics manufacturing in the country from 256 applicants. Out of this, it has approved applications proposing investment of Rs 17,997 crore, rejected or closed 33 applications with proposed investment of Rs 10,980 crore, while others are being processed.  The MSIPS was announced in July 2012 to attract investments in electronics design and manufacturing segment. It provides subsidy of 20 per cent on investments in special economic zone and 25 per cent for non-SEZ zone.
The government amended the scheme in January by reducing its duration to December 2018 and capped the total subsidy disbursement under it to Rs 10,000 crore. As per industry estimates, outflow of Rs 31,250 crore will be required to clear Rs 1.25 lakh crore investment proposal received by the ministry under MSIPS. The Meity estimates that the grant-in-aid (GIA) amounting to Rs 210 crore is required for projects for EMCs at various locations including Bhopal, Jabalpur, Bhiwadi, Bhubaneswar, Naya Raipur is required in FY 2017-18. Under EMC, the government provides financial assistance of up to Rs 50 crore for dedicated electronic manufacturing zones. Besides, the ministry estimates need of Rs 40.38 crore in the next fiscal for the project driving innovation in electronic manufacturing segment like incubation centres.
"This includes the GIA that could not be released due to non-availability of funds in FY 2016-17 and funds due for release in FY 2017-18," the ministry said. The Finance Ministry has allocated total of Rs 745 crore to Meity for promotion of Electronics and IT hardware manufacturing during 2017-18, which includes Rs 726.5 crore for Electronics Development Fund. The allocation was around 10 times higher as compared to Rs 77 crore demanded by the Meity and majorly included allocation of Rs 726.5 crore to be made in EDF over period of 7 years.
"It is evident that in order to promote the electronics manufacturing, incremental increase of funds is required in FY 2017-18 to the meet the requirement of M-SIPS for disbursement of incentives to industry, release of GIA to promoters of EMCs and incubation centres etc," the report said.