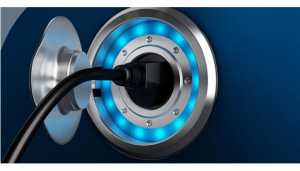 MES Expo 2019 is all set to boom at Berlin, again with the groundbreaking technologies in the spectrum of electronics. MES Expo is the place, where companies are able to meet customers and partners on equal terms. To discuss about the new trends and solutions, ELE Times caught up with Lisa Höfer, Exhibition Director, MES Expo. Excerpts:
ELE Times: What does MES Expo have to offer the mobility sector?
Lisa Höfer: We have been monitoring developments in the mobility sector for a long time and noticed that the role of electronics suppliers has changed decisively in recent years. As transport becomes increasingly digitalised, for the first time in history suppliers are getting an opportunity to set the pace. A good trade fair acts as a platform for a specific industry and helps its players to exchange information. This dialogue is essential for facilitating progress. Until now there was no trade fair with a platform specifically for electronics suppliers.
As part of the digital transformation the industry needs a dialogue involving all modes of transport. Be it automobiles, utility vehicles or rail transport, the opportunities and challenges accompanying this transformation are similar in each case. By taking part in a discourse at MES Expo, exhibitors and trade visitors can find new partners and benefit from each other.
At MES Expo the focus is on topics such as 5G, electromobility and self-driving vehicles. In the long term these will change mobility as we know it. We want to help make this change a success.
ELE Times: You said MES Expo will be a platform for the mobility sector. How has the industry responded?
Lisa Höfer: Every event builds around a certain potential. For us, it was very important to have strong strategic partners from the start. In the ZVEI, DVF and VDB we have three established partners. They contribute to our supporting programme and provide an important impetus. The participation of the National Platform Future of Mobility (NPM), which will be presenting its plans at MES Expo, shows how important this topic is in national politics. In addition to these important strategic partners we have numerous international exhibitors representing various markets. Together with global players such as CRRC, Mitsubishi Electrics and Knorr Bremse at MES Expo, we are displaying a wide range of products and services. Exhibitors such as Harting Technology will augment the show with their forward-looking technology and innovations.
ELE Times: What added value does MES Expo offer trade visitors?
Lisa Höfer: MES Expo gives trade visitors a new and exciting opportunity to participate in the change taking place in the mobility sector. Our approach is to embrace all forms of transport, and in doing so we are bringing companies from different industries closer together. For our trade visitors that means numerous opportunities to establish new contacts at MES Expo, contacts which in the past were not needed in individual market segments because structures were rigid and immobile. The future of mobility is not a process that will take place overnight. It is only just beginning and gives players the chance to set the pace themselves. In early November we will be presenting our visitors with a programme whose concept will ensure that all trade visitors benefit. For example, special trade fair tours for buyers will let procurement managers obtain an overview of suppliers' products and services. At individual meetings at the Procurement Center they will be able to make contact with suppliers, negotiate prices and prepare contract talks. We are also working on our programme with established companies such as Deutsche Bahn and Siemens Mobility. These long-standing partners are important for setting a certain quality standard. Any disruptive change is fed by new influences, and that applies to mobility too. The mobility sector can only evolve with creative ideas, and at our Start-up Pavilion we will be giving new companies an opportunity to present their products and services to the industry.