Leti, a research institute of CEA Tech, on October 20, announced a new European Horizon 2020 project to develop innovative electric drivetrains for third-generation electric vehicles.
Bringing together 10 European research institutes, key members of the automotive-industry value chain and universities, the ModulED project will focus on boosting drivetrain performance to meet vehicle-owner requirements, making manufacturing more efficient and reducing environmental impact and vehicle cost. The project team will leverage recent innovations from diverse industries. These include integrating the frequency, voltage and high-temperature benefits of wide-bandgap semiconductors fabricated with gallium nitride. These devices allow the electronic circuitry that changes direct current to alternating current (DC-AC) to be integrated directly into the motor.
Other recent innovations the project will develop for the new drivetrains include:
Processes for manufacturing magnetic materials for the magnetic part of the motor, lowering the density of the rare-earth element
Motor architecture that allows modularity in production
Transmission and cooling systems that are compatible with hybrid vehicles
Optimization of braking systems to recover energy in the braking phase.
"Electric vehicles are a key component of the EU's commitment to limit climate change, but current electric vehicles face challenges preventing large market acceptance, including consumer resistance due to cost and limited driving ranges," said Bernard Strée, project coordinator at Leti. "ModulED will target these challenges via the manufacturing process, including the mass-production context, increased value-chain involvement and lifecycle analysis for optimized duration and minimized environmental impact."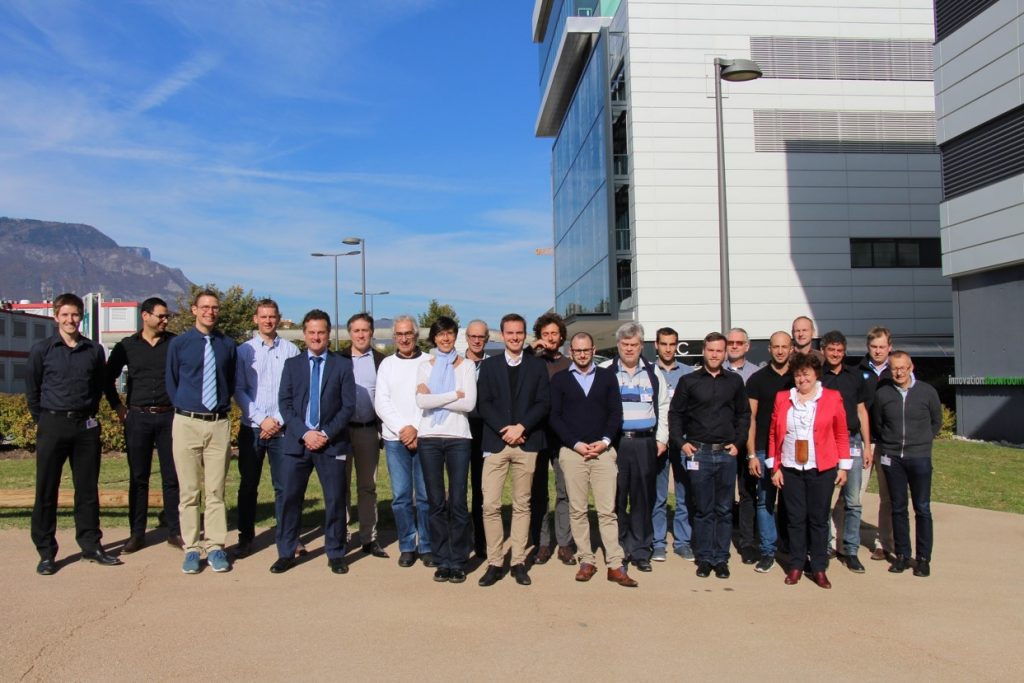 Coordinated by Leti, the three-year, €7.2 million project includes the companies BRUSA Elektronik AG (Switzerland), Punch Powertrain NV (Belgium), ZG GmbH (Germany), Siemens (France), Efficient Innovation (France); universities RTWH Aachen University, Chalmers University and Eindhoven University of Technology, and Leti's sister institute, Liten.
The ModulED project, which leverages Leti's expertise in wide-bandgap semiconductors along with Liten's knowhow in magnetic materials and simulation, launches this month in Grenoble.